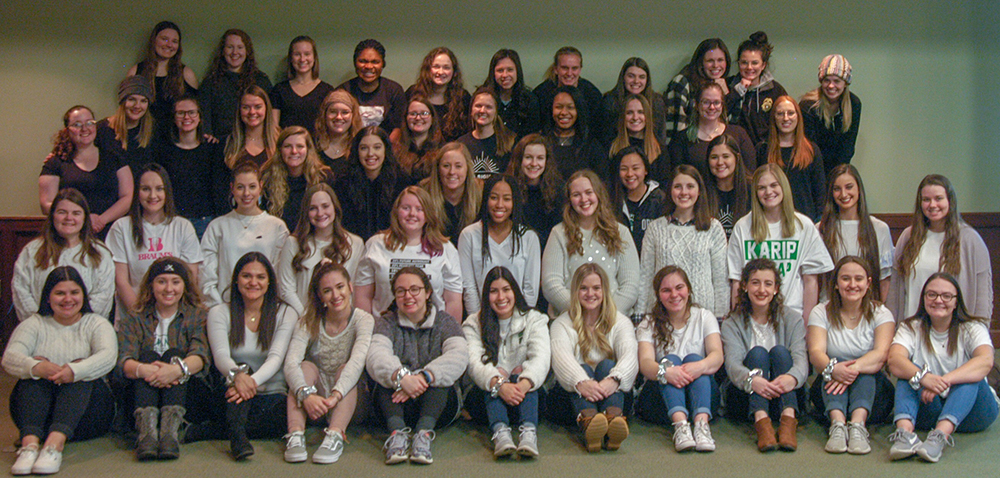 Description
Theta Sigma Chi is a social service organization that strives to promote social justice, expression of thought, spiritual life, equality and a sisterhood that assures the dignity of the individual and the organization. We seek the highest ideal of womanhood and we seek to gain this ideal by cultivating not only social and service development but also the spirit of love and faithfulness to our Savior, Jesus Christ. We are united as a sisterhood and seek to recruit bright individuals with leadership skills, a commitment to academics, a passion for serving others and involvement on and off campus.
Officers
President: Taylor Madden (taylor.conn-madden@okbu.edu)
Vice President: Jana Satzler (jana.satzler@okbu.edu )
Sponsor: Erin Guleserian (erin.guleserian@okbu.edu )
Activities
Every semester Theta Sigma Chi hosts several closed events such as Date-a-Theta, Prayer Retreat, Father-Daughter day (fall semester) and Mother-Daughter day (spring semester).
Membership Information
Members of Theta Sigma Chi must be in good standing with the University, be enrolled in at least 12 semester hours, and earn 3 service points and 3 social points per semester.