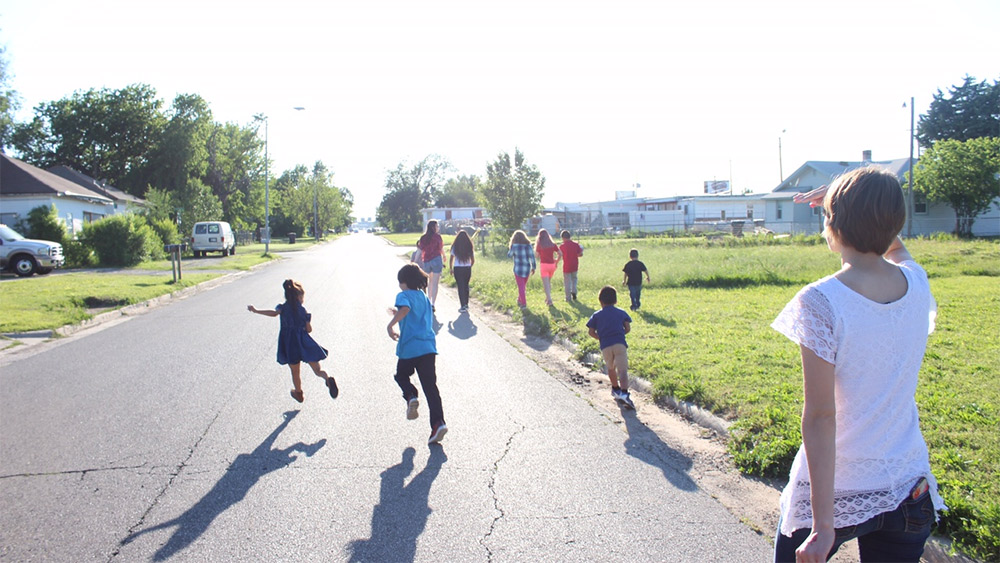 Purpose 
We work with inner city children in the Stockyards of OKC each week. We go and play games with them, build relationships with them, and share the love and message of Christ with them through Bible stories each week. We exist to serve them how we can and to minister to them and seek to make disciples.
Officers 
Fall 2017
Co-chairs: Rebecca Cobb & Anna Ricks 
Spring 2017
Co-chairs: Rebecca Cobb & Hannah Durkee
Contact
Sponsor: Joy Turner
Contact: joy.turner@okbu.edu, anna.ricks@okbu.edu, rebecca.cobb@okbu.edu 
Current Activites 
We meet each Friday in front of the library to carpool to the city to work with the kids and then get dinner as a group somewhere in the city. We meet at 4 PM for an optional prayer meeting, and then we leave at 5 PM and are usually back on campus by 10 PM. We also meet every Monday night at 9 PM in Montgomery hall to plan for the upcoming Friday, pray together, and discuss how the semester has been so far. 

In the Fall, we have a fundraiser called the Kissing Booth where we raise funds for our ministry as well as an outreach where we buy food for some of the families in especial need each semester with the money we make in the Fall.
In the Spring, we have an outreach event on campus called the Root beer Float Party. This is a time for OBU students to come talk to us a little more one on one to learn about Mission Center and have a float with us!
Membership Information
Come as you are! Come try us out and see if this is a place that you can see yourself serving!