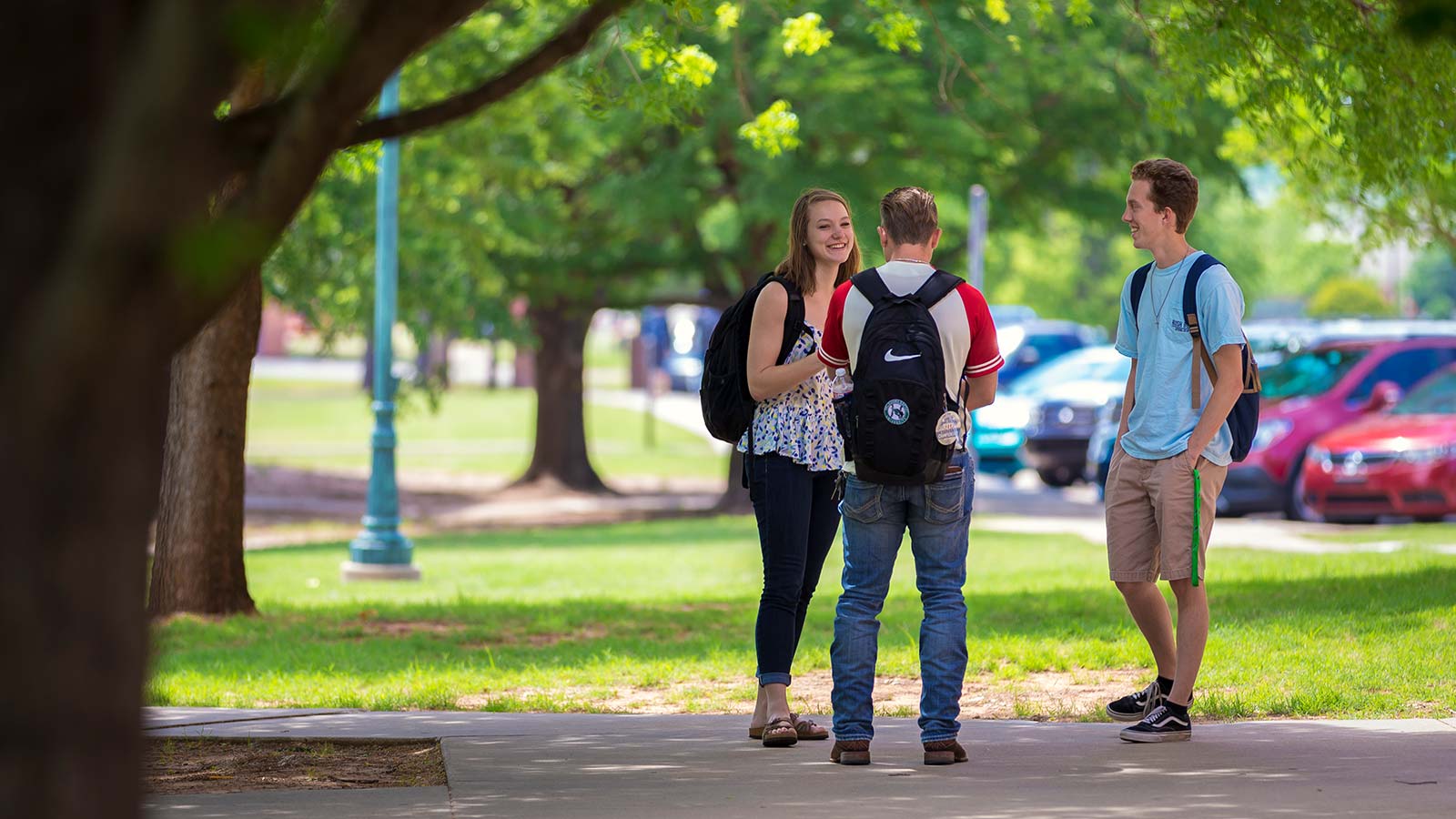 You've received the brochure and you've read the viewbook. Now what?
Finding the right fit is a crucial part of the college decision process. Take the next step in your journey and see if OBU is the place for you.
Be a Bison Day
Since OBU began in 1910, the Bison has been our mascot. Years ago, we even had a live bison living on the campus. This day is for seniors who have applied who want to see what it is like to be an OBU Bison...spending a day on the campus and learning first-hand about what OBU has to offer.
Schedule
9:00-9:30 a.m.
Check In (upstairs Geiger Center)
10:00 a.m.
Attend a Chapel service
11:00 a.m.
Check out a typical OBU class
12:00 p.m.
Grab lunch in the cafeteria with current students
1:00 p.m.
Get a closer look at campus
2:00 p.m.
Closing session
Upcoming Dates
Friday, February 15, 2019
Friday, March 15, 2019
Friday, April 12, 2019
Night on the Hill
For a more in-depth look at life as an OBU student, attend Night on the Hill. You'll get a glimpse of campus life by staying in campus housing, eating in the cafeteria, going to class and attending Chapel. This event is designated for high school seniors.
Thursday Schedule
5:45 p.m.
Registration
6:15 p.m.
Dinner
7:30 p.m.
Bison Hill: The Real Deal
Parents: Coffee with Faculty and Staff
Friday Schedule
8:00 a.m.
Breakfast
9:00 a.m.
Attend Class
Parent Q & A
10:00 a.m.
Attend Chapel
11:00 a.m.
Wrap-up
Thursday, February 28 - Friday, March 1, 2019
Register for Night on the Hill
Preview Day
Are you looking for a great opportunity to visit OBU?
Feel like you need to get started on this whole college thing?
Want to meet the students and professors that make up OBU?
Just looking for something fun to do on a Saturday?
If you answered yes to any of those questions, then an OBU Preview Day is for you.
Come to OBU for our Preview Day to get an inside view of OBU and find out what all the hype is about.
Schedule
12:30 p.m.
Check-in at Raley Chapel
1:00 p.m.
Opening Session
1:40-4 p.m.
Breakout Sessions (highlighting academics, campus tour, mock class experience, financial aid, parenting session)
4:45 p.m.
Closing Session
5 p.m.

Dinner 
Upcoming Dates
Spring Preview Day on Saturday, April 6
Individual Visit
Want to see OBU on your own schedule? Then follow this link for more information.
Meet Kalyn Fullbright, our Admissions Event Coordinator!