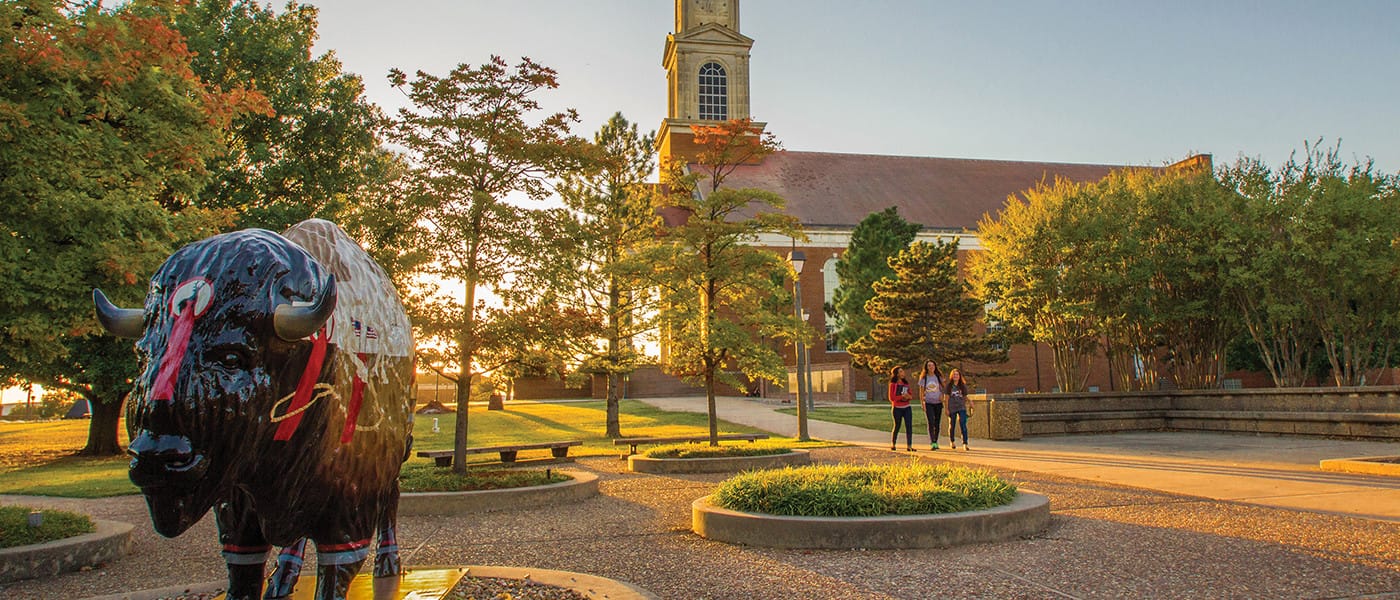 Our liberal arts curriculum and exceptional faculty will help you develop strong communication skills, global awareness and the ability to think critically and creatively from a Christian perspective.
Whether you dream of being an artist, a healer, a thinker, a servant, a life-changer or a community leader — 
you can find your place at OBU.
The Bison Pledge
Graduating in four years means you have the opportunity to enter grad school or your career sooner and save money on your education.
The Bison Pledge helps you do that.