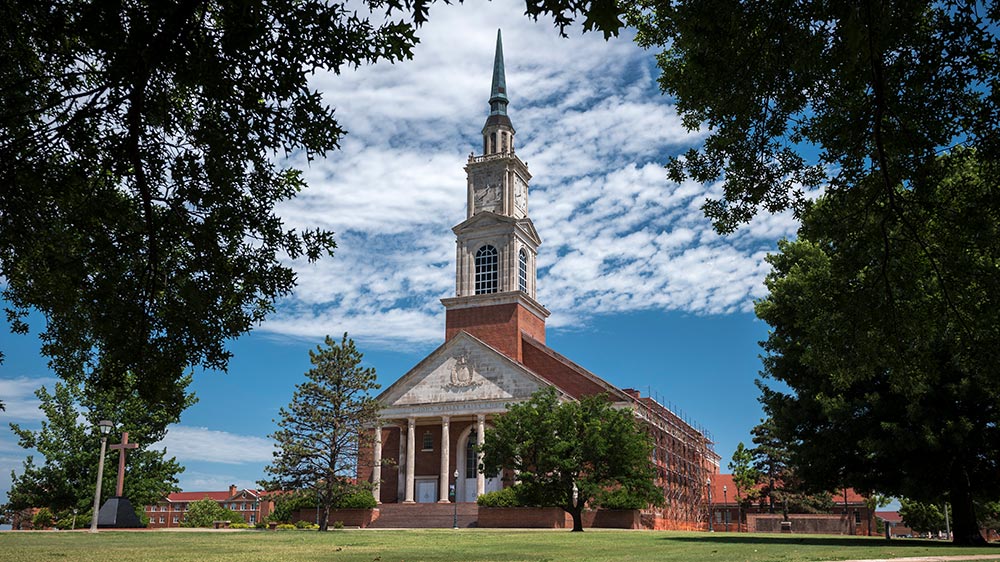 Oklahoma Baptist University
500 West University
Shawnee, OK 74804
405.585.4000
Intentionally disclosed information
When you correspond with us we may use the information you give us to reply to you, to send you more information about OBU, and, unless you are a student, to solicit donations.
If you are a student:
We may share your information only if you give us permission.
We may share your information for the purpose of awarding scholarships.
We do not automatically enroll you to receive any solicitations.
Automatically disclosed information
When you visit our website, we automatically receive and record your IP address and browser data. We use this information to improve our website and to ensure security. We may also use this information to customize the content you see. For instance, if you visit our site from a mobile device we may display the content in a simplified format. We do not use this information to track you or to identify you personally.
Information disclosed to third parties
Our website uses third-party services to improve usability and to analyze usage patterns. These may receive intentionally or automatically disclosed information during your visit, and have their own privacy practices.
We may give your information to third-party email delivery services for the purpose of sending emails on our behalf. To remove your email address from a distribution list, you may reply to a message, follow the unsubscribe link, or contact us by telephone, email, or mail.
We do not share your information for any extraneous purpose such as email harvesting, marketing, or sales.
What are cookies?
Cookies are digital files that help websites remember something about you. Learn more at the Cookies & You website.