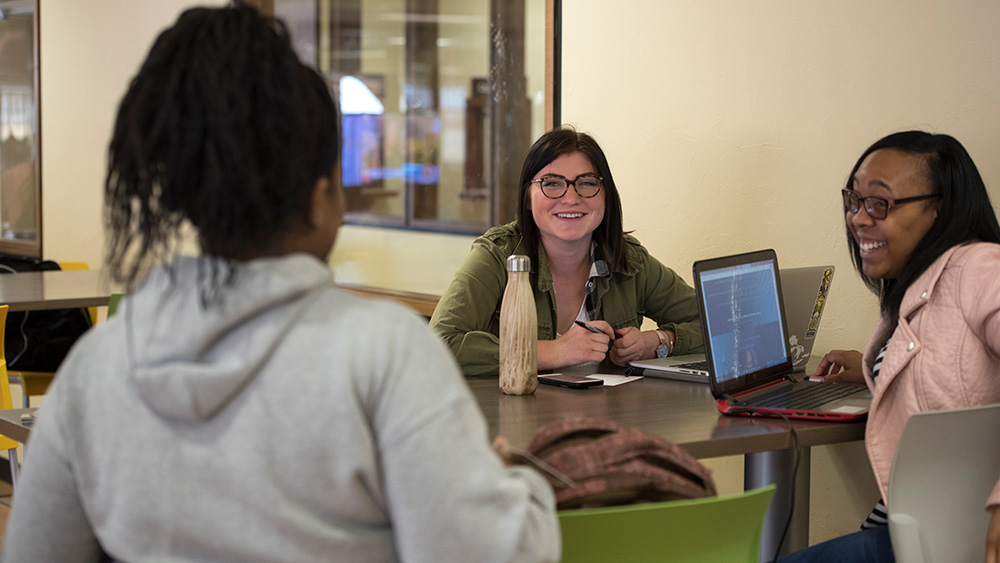 Electronic transcripts
Welcome to the OBU online transcript ordering service.
Oklahoma Baptist University (OBU) has authorized Credentials eScrip-Safe to provide our transcript ordering system via the Web. OBU does not release academic records without a signed release from the student or if there are unsettled accounts with the University. Your credit or debit card will be charged at the time of your order. Prepaid cards are not accepted.
Electronic transcripts are $3 per transcript
Official paper transcripts are $5 per transcript
Transcripts are processed in the order they are received. Normal processing time is 1-3 business days and does not reflect delivery time. During peak activity times at the university (beginning or end of terms, current or new student registration, or graduation) it will take longer than normal to process a transcript. View the academic calendar.
Transcripts for work prior to Fall 1992 are on hard copy and may take additional days to process.
Transcript mailed to the student should remain unopened with the seal not broken to be considered official. Check with the institution to make sure student received transcripts received in this manner is considered official.
*Opera or Firefox browsers are required to request a transcript.  Do not use Google Chrome or Internet Explorer.
Processing Options
NOW - transcript will reflect the current grades/classes as of the day you make your request
HOLD FOR GRADES - transcripts will not be printed until a week after the end of the semester
HOLD FOR DEGREE - transcripts will not be be printed until a week after commencement
Ordering Requirements
A valid major credit or debit card
An email account
Your signed consent
General Information
Current students may order transcripts online through Self Service Banner. After logging in to Self Service Banner, go to Student Tab and click on Transcript Request icon. Follow the instructions on the Credentials eScrip-Safe site.
Former students and alumni
You may order online via Credentials eScrip-Safe. The first time you log in, visit:

https://iwantmytranscript.com/okbu

You will need to create an account with Transcripts on Demand by selecting Oklahoma Baptist University and click on the Sign-Up button.
If you are a first-time visitor, you will be directed to create a personal profile and user ID/password, which you will use to place future orders. A signed consent form will be required one time. Please have your credit or debit card available.
Order updates will be emailed to you. You can also check order status and history online.
If you have questions or need additional assistance concerning Credentials eScrip-Safe's transcript ordering service, please contact a member of their staff at the following:
Credentials eScrip-Safe
9435 Waterstone Blvd, Suite 260
Cincinnati, Ohio 45249
Transcripts on Demand Customer Support:
Phone: 847-716-3805
Fax: 847-716-3710
ess@credentialssolutions.com

Academic Center
Thurmond Hall, 2nd Floor
OBU Box 61173
500 West University
Shawnee, OK 74804
Contact Information
Phone: 405-585-5100
Fax: 405-585-5105
Email: academic.center@okbu.edu
Hours: Monday - Friday, 8 a.m. - 5 p.m.