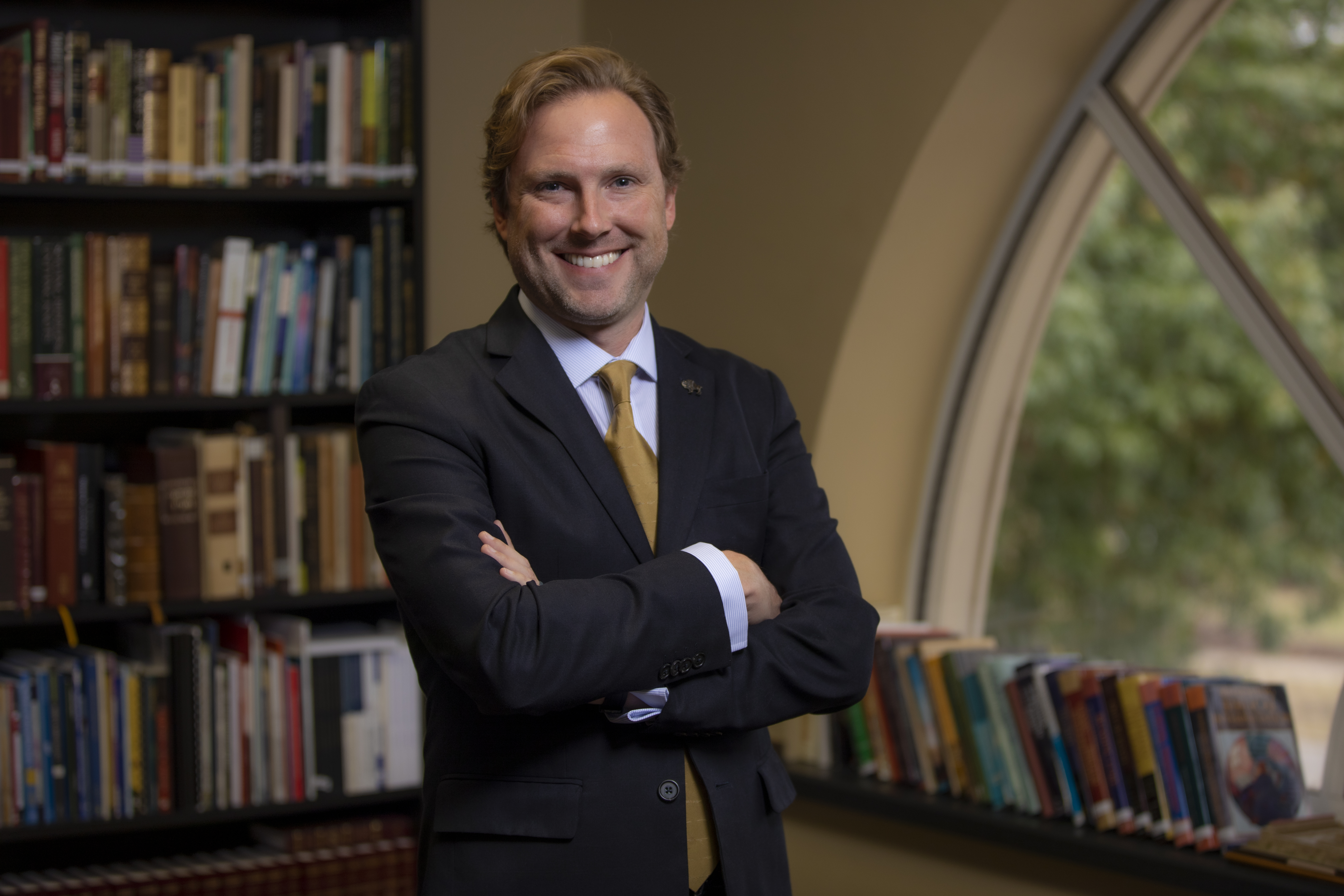 Dr. Heath A. Thomas
President, Oklahoma Baptist University
Dr. Heath A. Thomas became the 16th President of Oklahoma Baptist University on January 1, 2020.
Thomas joined the OBU faculty in 2015. Since then he served as the dean of the Hobbs College of Theology and Ministry and the associate vice president for church relations. Thomas also served as interim dean of the Divisions of Behavioral and Social Sciences and Language and Literature, and the Floyd K. Clark Chair of Christian Leadership.
Before coming to OBU, he served as director of Ph.D. studies and associate professor of Old Testament and Hebrew at Southeastern Baptist Theological Seminary in Wake Forest, North Carolina.
A 1998 OBU graduate, he earned a Bachelor of Arts in English Literature with a religion minor. He then earned a Master of Arts in Theology from Southwestern Baptist Theological Seminary and a Ph.D. in Old Testament from the University of Gloucestershire (UK). He also earned a certificate for leadership in higher education from Baylor University in 2016.
He has served on staff at churches in Oklahoma, Texas, North Carolina and in the United Kingdom. He preaches and teaches regularly and has served as interim pastor for several Oklahoma churches.
Dr. Thomas resides in the Shawnee area with his wife and four children.