Many students attend more than one college as they work their way toward obtaining their degrees. The transfer process doesn't have to be difficult. There are just a few things you need to take care of to transfer credits and be admitted to OBU. We are here to walk with you through the transfer process and to help make it as smooth as possible.
1. Apply for Admission
Select the appropriate application below. Once your application is submitted, you will need to submit your high school transcript and ACT or SAT scores. Within 7 days of receiving your transcripts and test scores, you will be notified of an admissions decision.
2. Submit Documents
Submit the following documents to the Admissions office as soon as possible:
College Transcripts
You must submit an official transcript from each college attended, sent directly from the institution to the OBU Admissions Office at:
Office of Admissions
OBU Box 61174
500 West University
Shawnee, OK 74804
You will not receive an acceptance decision until all previous college work is submitted. Transcripts issued to the student are not acceptable for admission purposes. Any student who fails to report work taken at another institution is subject to immediate expulsion from OBU.
Test Scores
Transfer students with fewer than 24 semester hours are required to submit test scores. This requirement may be waived for students over 25 years of age. Scores recorded on an official high school transcript or those reported directly from the testing agency are acceptable.
3. Fill Out the FAFSA
Fill out the Free Application for Federal Student Aid to see if you qualify for more financial assistance. Even if you don't think you will qualify for federal financial aid, completing the FAFSA and sending the results to OBU lets us put together a package just for you. You might be surprised by the results. Be sure to enter OBU's FAFSA code, 003164, so your information will be sent to us and we can send you your net cost.
4. Send In Your Enrollment Guarantee
New students who have been accepted to enroll at OBU can take the next step by completing an Enrollment Guarantee. The Enrollment Guarantee is a $125 payment on your OBU account. Pay your enrollment guarantee today to enjoy these benefits:
Reserve your place as a freshman or transfer student starting at OBU.
Get the earliest possible enrollment time, which gives you the best chance to have the exact class schedule you want.
The best part is that you get these benefits without paying a fee. The Enrollment Guarantee is applied to your OBU charges, so it locks in your place, gives you an enrollment advantage, and also a free shirt announcing your college choice.
5. Sign up for Enrollment
After enrollment, you will need to provide a student health record. Students must be enrolled before completing this step. The student health record form is required by all students. New freshman and transfer students must have the student health record form completed and must be turned in to the Student Health Services Office to be eligible and permitted to move into campus housing. The front page of the form is to be filled out by the student, the second page is to be filled out by your doctor verifying all required immunizations, current TB skin test, and current physical. Fill out the Student Health Record Form.
6. Submit your Housing Application
A long-standing tradition of OBU has been the provision of a residential campus. This position has been affirmed through research, which reveals that if students remain in campus housing they are more likely to complete their college education, develop a strong spiritual formation, participate in campus activities, adjust to various social situations, and establish life-long friendships with students and faculty. For this reason, OBU requires all unmarried students under 21 to reside in University housing.
Get a head start and fill out the housing application now!
Contact Your Counselor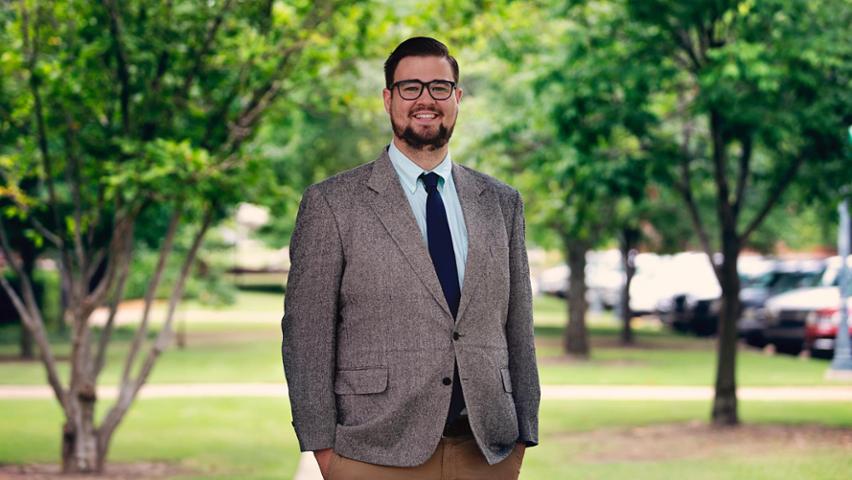 Joshua Pumphrey
Transfer Admissions Counselor
Email: joshua.pumphrey@okbu.edu
Phone: 405.585.5000
Text: 405.276.4703