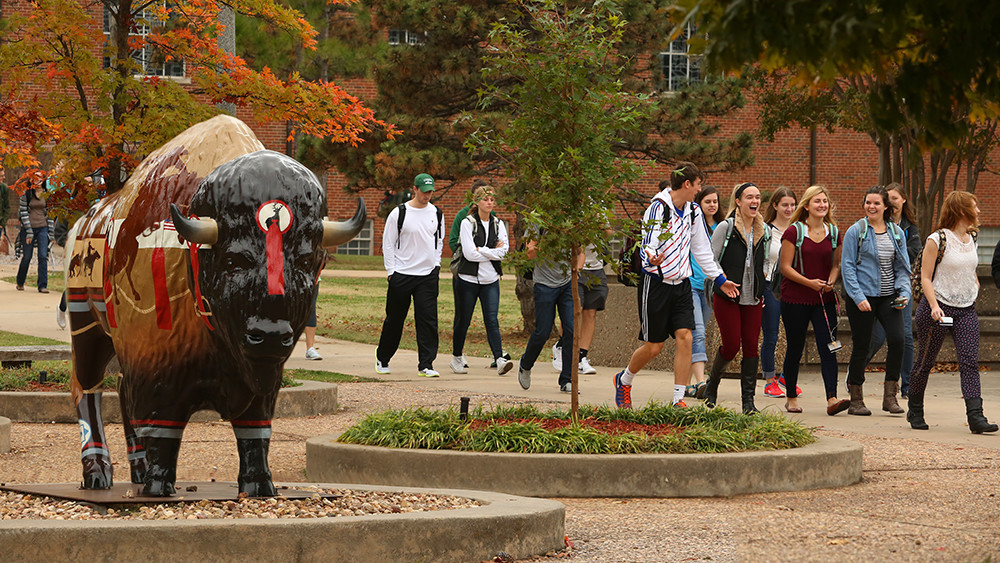 Current Students
The campus nurse consults with students concerning health needs and practices. The nurse is available Monday through Friday from 8 a.m. – 5 p.m. The nurse advises students concerning health problems, assists in contacting a physician, and plans/promotes health education programs campus-wide. The nurse does not prescribe medication and does not give injections/inoculations. The student is financially responsible for additional medical treatment. The nurse can be reached by phone at 405.585.5263 or in person in the Student Services office located on the first floor of the Geiger Center. For your convenience, the following information is being provided:
St Anthony's Physicians, 3315 Kethley Blvd. 405-273-5801
St Anthony's Urgent Care, 

3200 Medical Park Dr.

 405-878-7160
Xpress Wellness Urgent Care, 12 E. MacArthur St.. 405-275-1001
Future Students
All New Students (includes first time freshman and transfer students):
The Student Health Record form must be completed prior to enrollment.
Please print the Student Health Record form and take it with you to your doctor's office when getting your physical. Please use the form to record the medical history, physical, immunization record and TB Skin Test results (if applicable). This form is for the use of Health Services only and must be turned in by May 31. 
Please be sure the form is signed by the student on the first page, and the doctor on the second page. You may submit the form by mail, fax or email listed on the bottom of the first page. Please note that health records required by the Athletic Department for athletes are separate and need to be submitted to the Athletic Department. For questions regarding the Student Health Record, please contact Susan Donnelly at 405.585.5263 or health@okbu.edu.
Health Insurance
Domestic Insurance
U.S. citizens or those students who are not on an F-1 VISA needing health insurance coverage, have the option to purchase coverage through Edusure.
International Students
For more information please see: International Student Health Insurance
Forms/Further Information