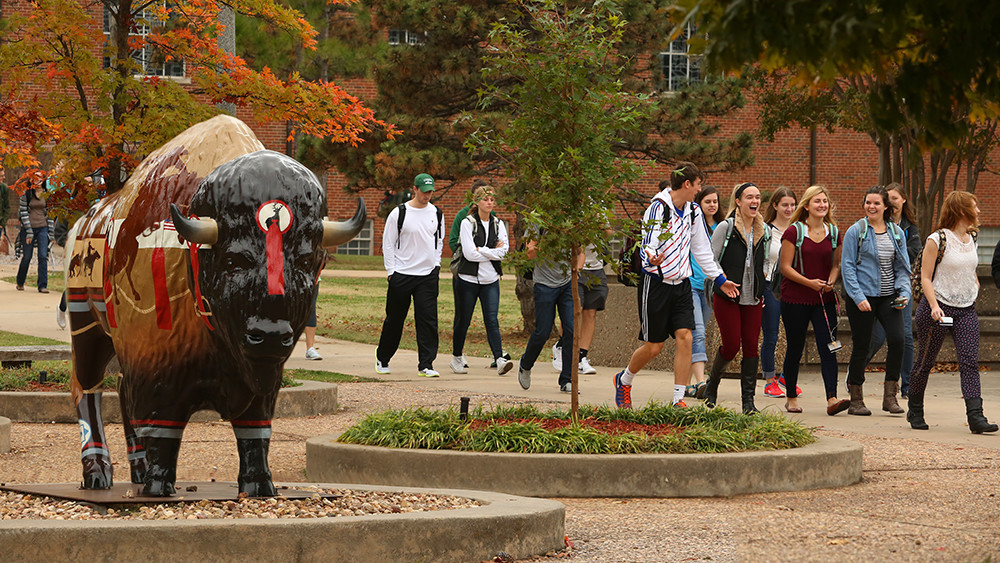 Current Students
The Campus Nurse office is in GC 206.  Office hours are Monday through Thursday from 9 a.m. -3 pm. For your convenience, the following information is being provided:
St Anthony's Physicians, 3315 Kethley Blvd. 405-273-5801
St Anthony's Urgent Care, 3200 Medical Park Dr. 405-878-7160
Xpress Wellness Urgent Care, 12 E. MacArthur St. 405-275-1001
Future Students
All New Students (includes first time freshman and transfer students):
The Student Health Record must be completed and turned in BEFORE move in day.
You can email the form to health@okbu.edu.
Please print the Student Health Record form and take it with you to your doctor's office when getting your physical. Please use the form to record the medical history, physical, immunization record and TB Skin Test results (if applicable). This form is for the use of Health Services only. The deadline for turning it in is August 1st.
Please be sure the first page of the form is signed by the student. The nurse needs to sign below the immunizations or an attached copy of the immunization can be sent. The tuberculosis questionnaire is included to help determine risk factors for tuberculosis. If indicated, turn in the results of a TB skin test, but if you have no risk factors you can sign, date and turn in the form.
Please carefully check the dates of the meningococcal vaccine (Menactra, MCV4, MPSV4, or Menveo to name a few). If your record shows only the meningococcal given at age 12 or 13, your student will need the meningococcal booster that should have been given at age 16 or right before college.
Please note that health records required by the Athletic Department for athletes are separate and need to be submitted to the Athletic Department.
For questions regarding the Student Health Record please contact the campus nurse at 405-585-5263 or health@okbu.edu.
Health Insurance
Domestic Insurance
U.S. citizens or those students who are not on an F-1 VISA needing health insurance coverage, have the option to purchase coverage through Edusure.
International Students
For more information please see: International Student Health Insurance
Forms/Further Information