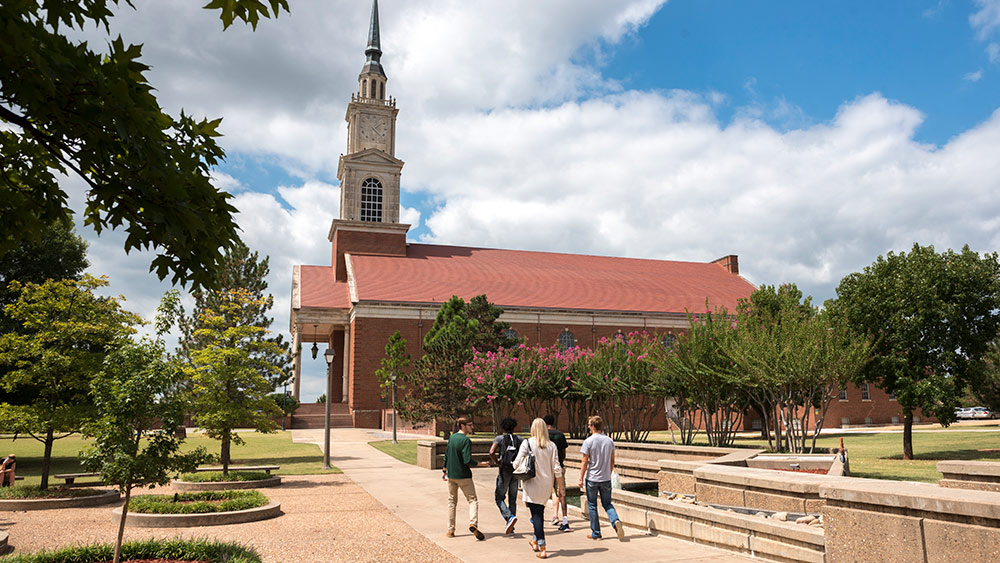 Are you looking for a great opportunity to visit OBU?
Feel like you need to get started on this whole college thing?
Want to meet OBU students and professors?
Just looking for something fun to do on a Saturday?
If you answered yes to any of those questions, then an OBU Preview Day is for you.
Come to OBU for our Preview Day to get an inside view of OBU and find out what all the hype is about.
Preview Day Schedule
| | |
| --- | --- |
| 12:30 p.m. | Registration and Life on the Hill |
| 1:45 p.m. | Breakout Session 1 |
| 2:45 p.m. | Breakout Session 2 |
| 3:45 p.m. | Breakout Session 3 |
| 4:45 p.m. | Closing Session in Raley Chapel |
| 5:30 p.m. | Dinner in the Cafe on the Hill |
Breakout Sessions
Campus Tour: Tour Bison Hill with our team of Student Ambassadors.
End Times: A crash course on the book of Revelation with an "end-times" expert, Dr. Alan Bandy.
Networking is Key: Meeting people with confidence and making business relationships with beloved OBU professor, Dr. Rich Rudebock
Ford Hall Tour: Check out our collaborative space for Fine Arts majors featuring recording studios, animation labs, practice rooms, and more!
Stavros Hall Tour: Stavros offers cutting edge technology to help prepare nurses for the real world. You don't want to miss our simulation labs!
ResLife Tour: Check out your home-away-from-home on Bison Hill!
GO: In our GO session, you can learn about Study Abroad and Global Outreach opportunities for students.
Financial Aid Step-By-Step: College can be affordable. Learn where to look for scholarships and financial aid!

Health & Human Performance: A team-taught course focusing on human nutrition and anding with a CPR demonstration with Coaches Howle & Wagner.

Hearing Luke's Voice: Learn about the narrative of Luke and the doctor behind the gospel writings.
Quantum Mechanics: Dr. Michael Jordan will be discussing quantum mechanics and the emission of light by metal ions.
Spies & Assassins: Wartime spies and assassins and the ethics of WWII
She Said WHAT?!: Learn about ethical communication and conveying message with morality!
Untying the Trinity: Philosophy expert, Dr. Tawa Anderson, focuses on the Trinitarian belief.
Why Teach?: Dr. Jeanne Akin will focus on the classroom. Learn why Education is the right major for you!
Upcoming Dates
Winter Preview Day—Saturday, February 1, 2020
Spring Preview Day—Saturday, March 28, 2020