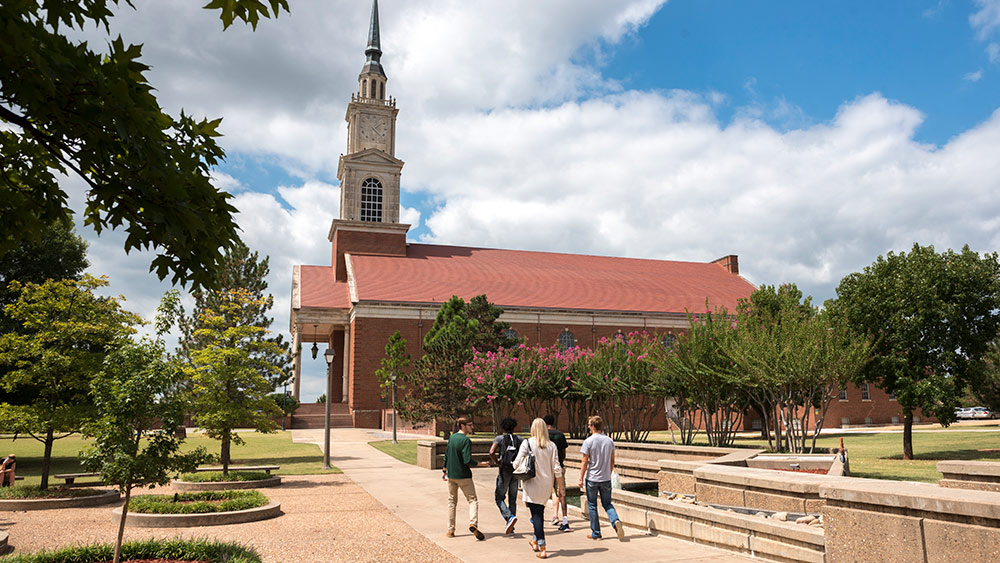 Are you looking for a great opportunity to visit OBU?
Feel like you need to get started on this whole college thing?
Want to meet OBU students and professors?
Just looking for something fun to do on a Saturday?
If you answered yes to any of those questions, then an OBU Preview Day is for you.
Come to OBU for our Preview Day to get an inside view of OBU and find out what all the hype is about.
Preview Day Schedule
| | |
| --- | --- |
| 12:30 p.m. | Registration and Life on the Hill |
| 1:45 p.m. | Breakout Session 1 |
| 2:45 p.m. | Breakout Session 2 |
| 3:45 p.m. | Breakout Session 3 |
| 4:45 p.m. | Closing Session in Raley Chapel |
| 5:30 p.m. | Dinner in the Cafe on the Hill |
Breakout Sessions
Campus Tour: Tour Bison Hill with our team of Student Ambassadors.
Stavros Hall Tour: Stavros offers cutting edge technology to help prepare nurses for the real world. You don't want to miss our simulation labs!
ResLife Tour: Check out your home-away-from-home on Bison Hill!
GO: In our GO session, you can learn about Study Abroad and Global Outreach opportunities for students.
Financial Aid Step-By-Step: College can be affordable. Learn where to look for scholarships and financial aid!
Mock Classes: Our OBU professors are excited to show you the inter-workings of a liberal arts class on Bison Hill! Join us to learn about Education, Science & Mathematics and Criminology! 
Upcoming Dates
Fall Preview Day—Saturday September 26, 2020
Winter Preview Day—Saturday January 30, 2020
Spring Preview Day—Saturday, March 27, 2021