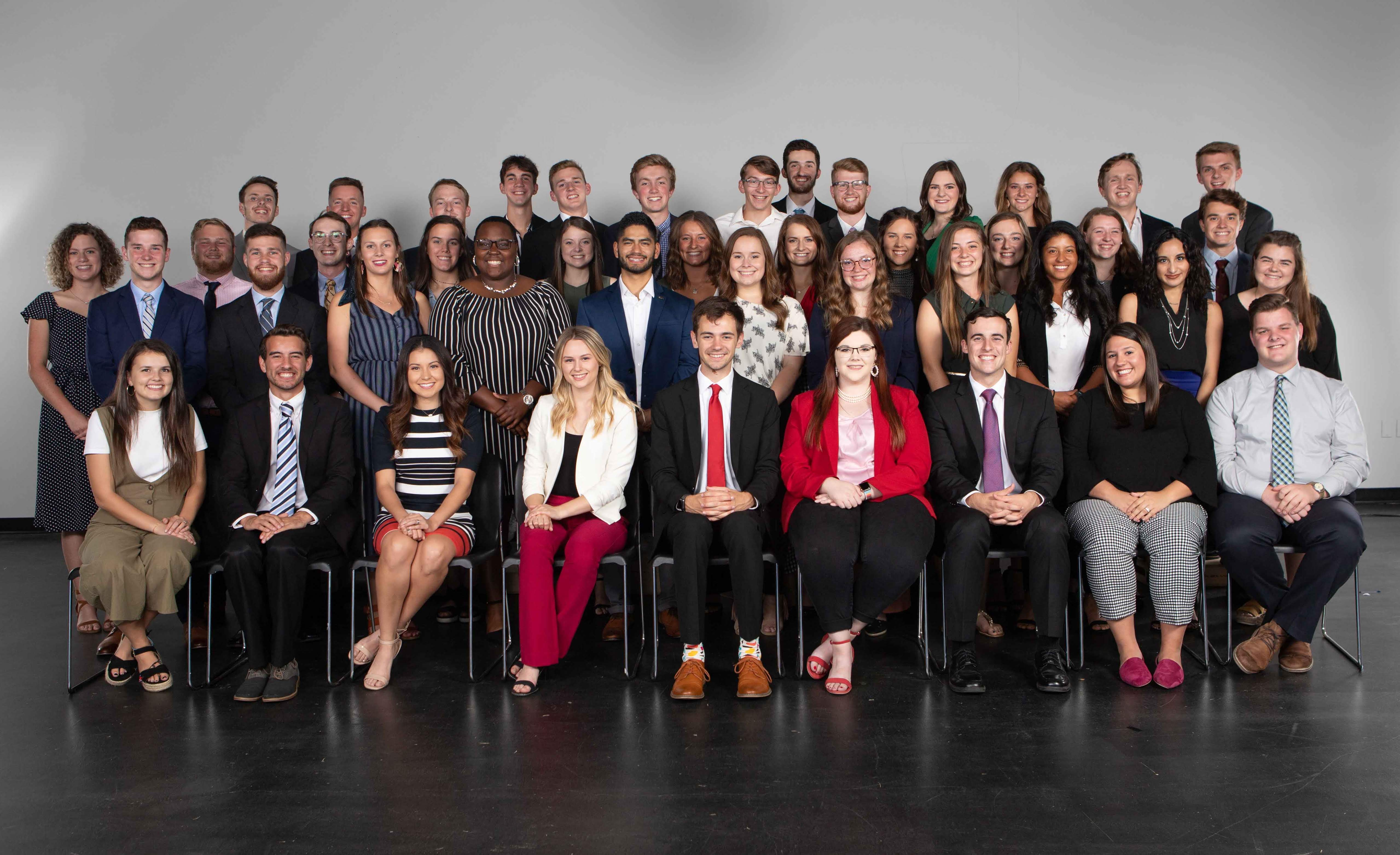 Student Government Association
Thank you for visiting the Oklahoma Baptist University Student Government Association. We strive to enhance the quality of student life at OBU by committing ourselves to the service and involvement of our fellow students. SGA is the student's voice in University affairs to make known the student body's concerns or wishes. View the SGA Constitution. 
If you have a concern or would like to tell us what we are doing well, please email us sga@okbu.edu, stop by our office in GC 111 or call us at 405-585-5281! 
Meet your SGA members below:
President 
Gavin Yoesting
gavin.yoesting@okbu.edu 
Vice President 
Noah Graves
noah.graves@okbu.edu 
Chief of Staff 
Tyler Koonce 
tyler.koonce@okbu.edu 
Speaker of the Senate 
Dannie Deason 
dannie.deason@okbu.edu 
Attorney General  
Elisha Coffin
elisha.coffin@okbu.edu  
Senior Class President and Vice President 
Josh Spears
Tyler Koonce
Senior Senators 
Brooklynn James
Carly Miller
Ashley Scrivner
Chandler Roberts
Gracelyn Basinger
Junior Class President and Vice President  
Clara Thompson
Canyon McGee
Junior Senators
Grace Hill
Madison Gordon
Koal Manis
Avery Miller
Grant Martin
Sophomore Class President and Vice President 
Aric Biesiadecki
Carsten Kates
Sophomore Senators 
Tristan Russell
Dakota Jones
Anna Caughlin
Jordan Sonsel
Masey White
Freshman Class President and Vice President 

Freshman Senators 

Senators at Large 
Carly Miller
Carson Kroenke
Jackson Winn
Joseph Ross
Mallory Locke
International Senators
Callum Raymick
Stefy Diaz
Sponsor: Melissa Stroud
Contact: melissa.stroud@okbu.edu