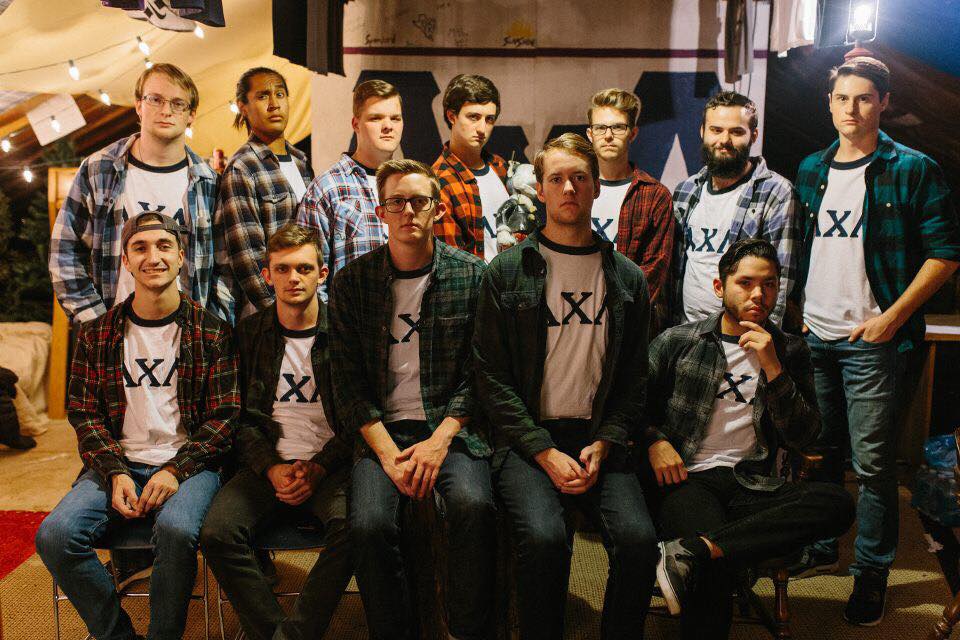 Purpose Statement:
This brotherhood, Lambda Chi Lambda, is established to: create one unified campus body, bolster a firm community, and to endow leadership and fellowship within its membership. This collective brotherhood strives to build confidence, instill virtues, and mature spiritually. Lambda Chi Lambda is based on a unified sense of responsibility towards its membership, Oklahoma Baptist University, and its greater surrounding community.
A group of men willing to serve each other spiritually, intellectually and socially. Along with this our club strives to create a brother like bond and to build each other up and make the most out of our time not only at OBU but in life in general.
Club Motto:
"I will strive to grow SOCIALLY, INTELLECTUALLY, and SPIRITUALLY always remembering the standards of Lambda Chi Lambda." This is a motto we take very seriously within our brotherhood. These are the areas where the men of Lambda Chi Lambda feel we can keep each other accountable and use these strengths to grow the OBU community. Spiritual growth is by far the most import part of our membership and we strive to have all of our members be held accountable during their time in the club. Excelling in intellect is the reason we are at a university studying, therefore it must take priority over our social life. However, the hope is that this organization can provided a social outlet to grow in these areas and excel in life.
How You Can Join:
Every Spring Semester Greek Life holds a Rush week. During this week students interested in joining one of the Greek Life clubs will have an opportunity to get to know each club better. At the end of the week each student will receive a "BID". This is a personal invitation from the club to join their Brotherhood. If you choose to accept your BID you will then be expected to participate in New Member Training. The purpose of this training is for you to learn about the brotherhood both past and present, along with our vision for the future. You will also be growing in brotherhood with the other members of the club. At the conclusion of this New Member Training and have received a designated number of votes from the active members you will be an official member of Lambda Chi Lambda.
Faculty Sponsors:
Officers:
President: Ben Cale (ben.cale@okbu.edu)
Vice President: 

Hudson 

Payne (hudson.payne@okbu.edu)

Treasurer: Joe Geraci

Secretary: Andrew Joyce

Chaplain: Luke Fornea

New Member Trainer: Mitchell Lee

Social Chair: Gavin Yoesting

Service Chair: Tristan Ward

Greek Life Ambassador: Ryan Jacob

PR Design: Jacob Jolly
E-Mail: lambdachilambdaokbu@gmail.com
Current Activities:
Flannels and Flapjack
Pumpkin Games
Neon Party
Homecoming Tailgate
Rush Week and Rush Week Activities
Camping trip
Coconut Games