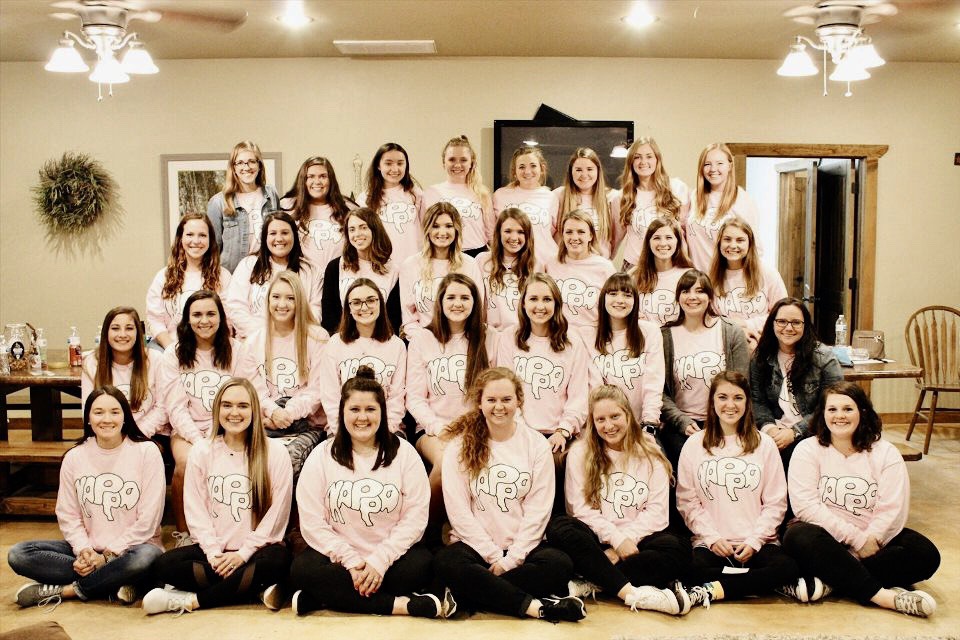 Mission
The sisters of Kappa Phi Beta constitute a unified gathering of Christ centered fellowship. The purpose of Kappa Phi Beta is to connect with our fellow sisters creating a bond of Christian unity that lasts a lifetime, impact the campus of Oklahoma Baptist University and the Shawnee community, all the while shining the light of Christ's love.
Information
Symbol: 

Fleur-De-Lis

Colors: 

Mint Green, Chocolate Brown, Coral, and Navy

Flower: 

Lily

Verse: 

Romans 15:5-7

Jewel: 

Pearl
Philanthropy
National: Salvation Army

International: Operation

Christmas

Child
Brother Members: 
Omega Chi Delta
Officers:
President: Rebecca Lee

Vice President: 

Emma Emory
Contact:
Sponsor: Carrie Myles
Contact: carrie.myles@okbu.edu
Activities:
Fall: Chacos and Tacos Event, Kappa Kream Social, Tailgating, Fall Retreat, and Family Brunch.

Spring: Kappa Kream Social, Spring Retreat, Kappa Formal, and Kappa Crush.
Membership Info:
Members must be in good standing with Oklahoma Baptist University and must maintain a 2.5 grade point average.

Membership dues are $125 the semester of induction, and they are $100 for the following semesters.

Members must earn two social points and two service points a semester. 

Meetings are held every

Tuesday

night at 9 p.m.