5 Reasons Why Shawnee is the Perfect College Town
Your college days are meant to be some of the best years of your life. A community full of like-minded people, classes with exceptional teachers, and a beautiful, historic campus to commemorate the days.  It's an experience to hold dear in your heart for years to come.
It's worthwhile to make the most out of your college experience by getting to know the city where your college is located. After all, this place will be your home for the next four years, so you should know the best places to grab a quick bite, make new friends and explore.
Shawnee might not sound like your typical college town, but upon further inspection, you will find Shawnee has a lot to offer.
1. Community Feel
Shawnee and Oklahoma Baptist University are similar in the fact there is a community vibe that registers right when you arrive in town. With people always ready to help, you will immediately feel at home in Shawnee.
Shawnee is more than accepting to newcomers. "We are recognized for being one of the friendliest towns," shared Emily Lutz, director of tourism for the city of Shawnee. "We are always happy to welcome newcomers and students. Having younger adults brings something special, it keeps things interesting and exciting."
"I found more than just a great education during college, I found a place to belong," says Bruna Gomes, OBU student.
2. Great Location and Low Cost of Living
Shawnee has the benefits of a small-town feel while being near enough to the conveniences of a big city. Shawnee is just 30 minutes east of downtown Oklahoma City attractions.
You can't argue with a low cost of living as a college student. Compared to the rest of the United States, Shawnee's cost of living is 15 percent lower than average, according to Area Vibes.
3. Good Food and Home Cooking
When it comes to delicious home-style cooking, Shawnee has you covered. While there are many chain restaurants nearby, you definitely need to try local Shawnee favorites. Be sure and stop by Hamburger King for a burger that won't disappoint. Or, if you are more into BBQ, sink your teeth into a giant ham sandwich with homemade curly fries at Van's Pig Stand, a local staple since the 1930s.
Mike Macsas, partner and owner of Hamburger King, shares that he and his sister are the third generation of the same family that has operated Hamburger King since 1927.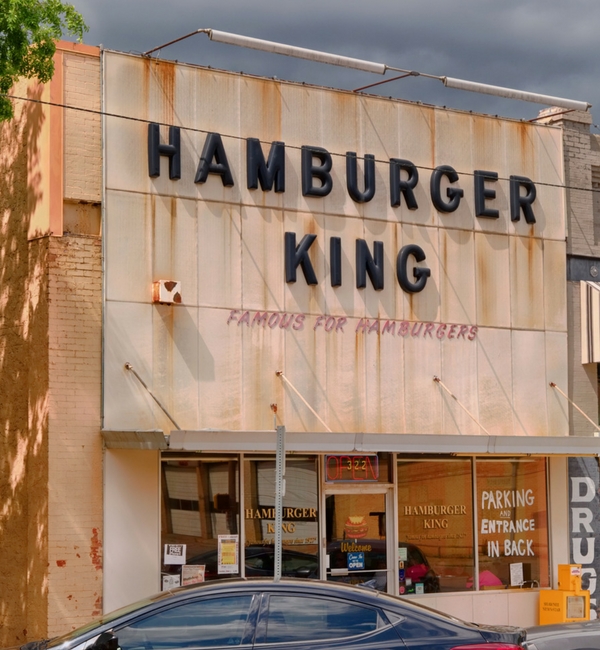 "There is a family member inside every time we are open," said Macsas. "Many of our customers are longtime friends and some are second- and third-generation customers."
Macsas said that the cheeseburger basket is their most popular menu item, so new students should definitely try it. Or, if they are missing home, a nice homemade pie can bring them back to the comforts of their mother's cooking in no time.
4. Wide Selection of Entertainment Options
No matter the season, there is always something fun to do in Shawnee while not in class or studying. There are plenty of shopping boutiques to explore, or you can show off your golf game at one of three golf courses. If you're looking for a thrill, head to Scissortail Skydiving.
Or, gather your friends and head to Firelake Bowl, where many professional bowling events are held. On Wednesdays, many students take advantage of Dollar Day from 10 a.m. to close. On Saturday and Sunday, Firelake turns into a glow bowl event for Extreme Bowling.
"It's a fun thing to be a part of and is an enjoyable night with many students in attendance," shares Chelsea, an employee at Firelake Bowl.
5. Unique History and Culture
Shawnee has a very unique culture and celebrates diversity. "Shawnee has five Native American tribes located here, so that's unique for one town and something that we are all proud of," Lutz said.
Citizen Potawatomi Nation's Cultural Heritage Center offers monthly cultural classes and employees are always eager to educate newcomers about the Native American community and Shawnee's history.
From the early 1900s to 1970s, Shawnee was a railroad town. Today, the Santa Fe Depot is a beautiful building to discover and also houses the Pottawatomie County Historical Society Museum.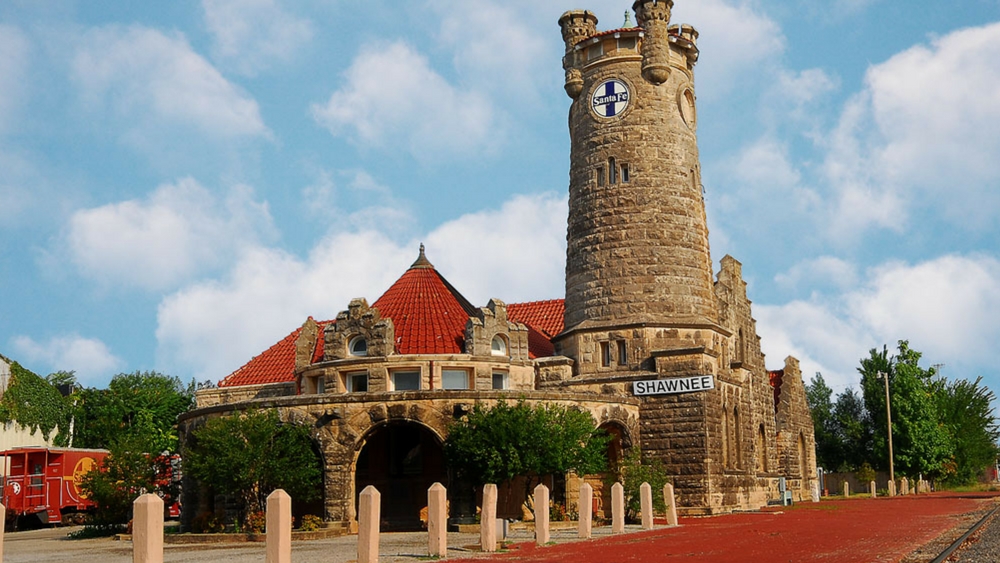 Shawnee is also an agricultural town with many farms and ranches. It hosts the International Finals Youth Rodeo every July, where youth from all over the world come to compete.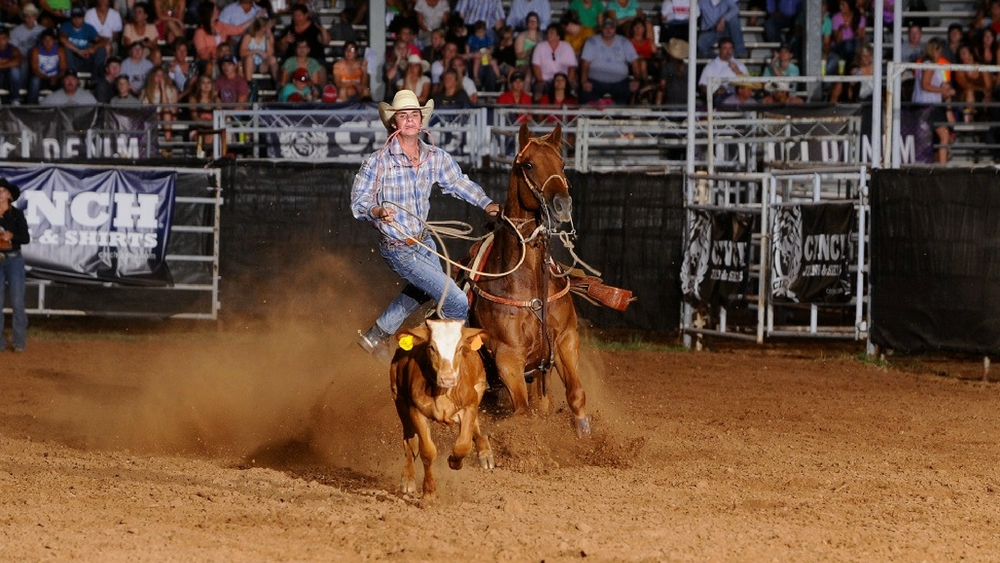 Shawnee also has one of the oldest museums in Oklahoma, the Mabee-Gerrer Museum of Art, which houses Oklahoma's only Egyptian mummy.
"Many OBU students come here as part of classwork, but even if it's not for class, it's a wonderful learning opportunity," said Dane Pollei, director and chief curator of Mabee-Gerrer Museum of Art. "Many of our interns are from Oklahoma Baptist and some have even gone on to professional careers related to museums."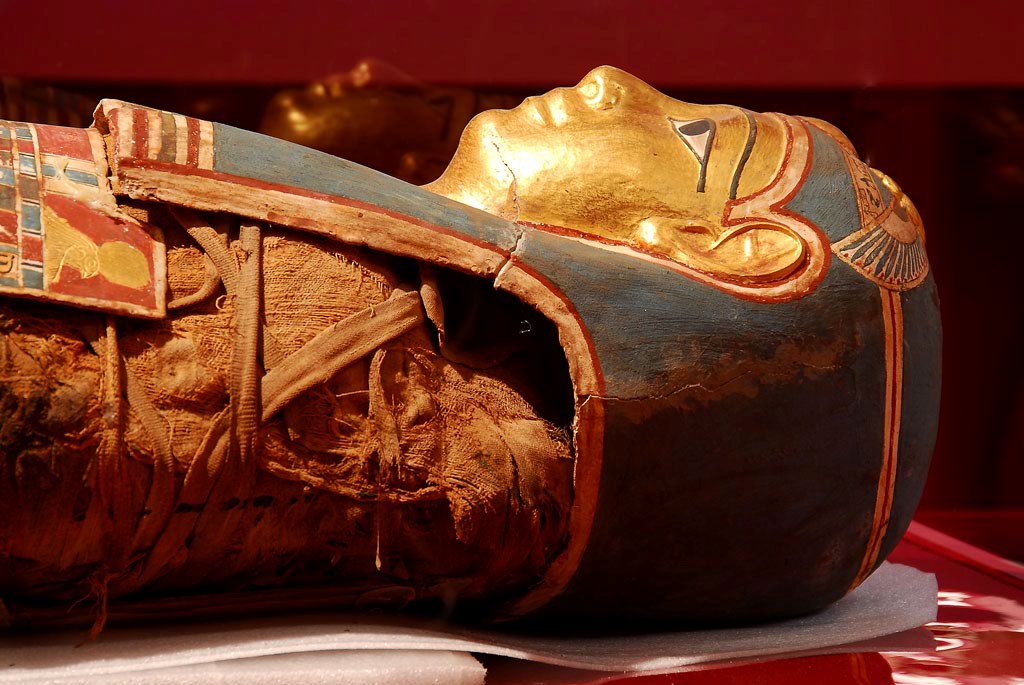 If you are ready to make Shawnee your college town, apply today!