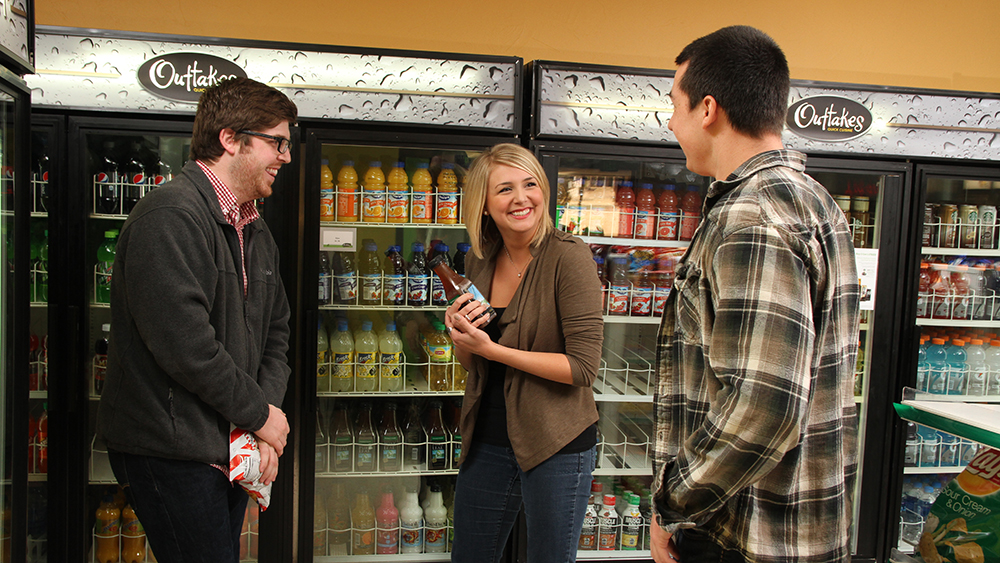 New students who have been accepted to enroll at OBU can take the next step by completing an Enrollment Guarantee. The Enrollment Guarantee is a $125 payment on your OBU account. Pay your enrollment guarantee today to enjoy these benefits:
Reserve your place as a freshman or transfer student starting at OBU.
Get the earliest possible enrollment time, which gives you the best chance to have the exact class schedule you want.
Get a new "I'm a Bison" t-shirt.
The best part is that you get these benefits without paying a fee. The Enrollment Guarantee is applied to your OBU charges, so it locks in your place, gives you an enrollment advantage, and also a free shirt announcing your college choice.
Option One: Pay Online
You may pay your Enrollment Guarantee today with a VISA, MasterCard, Discover or American Express credit card through our secure online payment page. As a first time user, your User ID is your OBU Student ID (found on your acceptance letter) and your PIN is your date of birth (mmddyy). The first time you log in, you will be prompted to change your PIN.
After you have logged in, click on "Enrollment Guarantee (New Students Only)" and follow instructions to make your payment.
Option Two: Pay by Mail
You may also mail a check, payable to Oklahoma Baptist University, to:
OBU Admissions Office
OBU Box 61174 
500 West University
Shawnee, OK 74804
---
Note: The OBU Enrollment Guarantee is fully refundable until May 1.