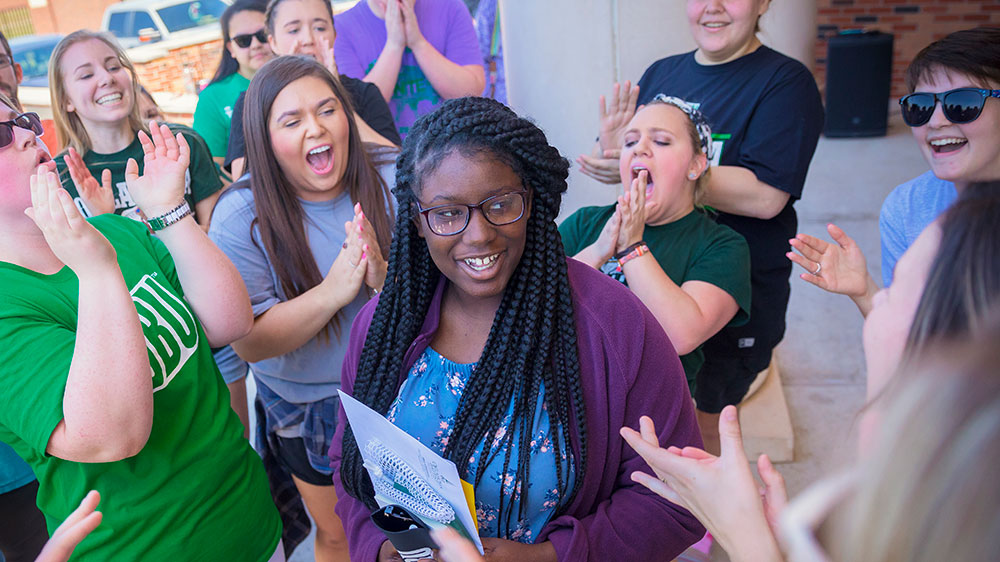 Regular Admission
Those having an ACT composite of at least 20 or a re-centered SAT of at least 1030 and:
Weighted high school GPA of at least 3.00 or
Class rank in the upper half.
Conditional Admission
*Applicants may be considered for conditional admission if they do not meet the regular admission requirements
ACT composite of 17 through 19 or re-centered SAT of 910 through 1020 and:
Weighted high school GPA of at least 3.00 or
Class rank in the upper half.
Pursuits Admission
Applicants who do not meet the criteria stated above may be admitted only by action of the Admissions Committee. Students wishing to be considered for admission by the Admissions Committee must submit the following materials:
Application Process
To apply for the Pursuits Program, you must complete the following requirements:
An application for admissions 
An official copy of your high school transcript
ACT/SAT scores – most recent 
An essay that you have written in response to the linked prompt. Please follow instructions carefully.
A personal interview with you and your parent/ guardian. After we have received all the above materials, we will contact you and set up an appointment.
FAFSA – required for financial aid. 
Learn more about the Pursuits Program.
Freshmen Granted Conditional Admission
Will be limited to an enrollment of 13 hours the first semester.
May be required to enroll in all or part of an academic enrichment program as part of the 13-hour load.
Applicants having gained recognition of high school equivalency by passing the GED may be admitted as a regular or conditional student according to the criteria stated above, at the discretion of the Dean of Admissions.
Graduates of Unaccredited High Schools
Admission of unaccredited high school students will be based on ACT or SAT scores and a written description or high school transcript, respectively. The standardized test composite score must be at the level OBU requires for regular admission, and subscores must meet OBU guidelines for regular class placement. Special assessments or class placement may be required at the discretion of the dean of admissions.