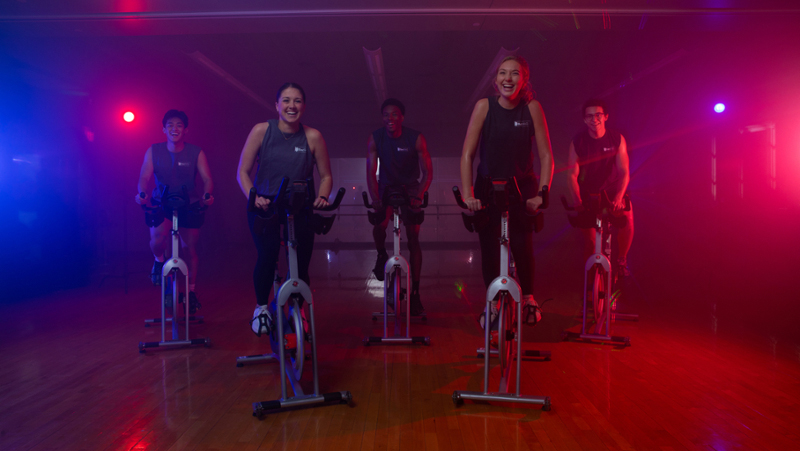 Wellbeing. Community. Fun.
From Zumba and Cycle to Kickboxing and Yoga, group fitness is the perfect way to exercise while having fun with other students, faculty, and staff! All of our group fitness classes at the Bison RecWell Facility are led by trained instructors. Click below to see the list of group fitness classes offered this semester.
Group Fitness Prices 
Our group fitness classes are provided to Oklahoma Baptist University students, faculty, staff, and Bison RecWell members at no additional charge.
The semester group fitness fee is $60 for community members. If you attended 3 classes each week for 13 weeks, that's less than $1.53 per class-cheaper than a cup of coffee!
Registration & Policies
Registering for Classes 
To attend a class, reserve your spot at IMLeagues.com. Registration for each class opens 24 hours in advance, and reserved spots are held up until 5 minutes before the start of class.
Walk-ups are accepted on a first come first serve basis 5 minutes before the start of class.
Cancelling Registraion 
You can cancel class reservations at  IMLeagues.com. if you can no longer attend a class you've registered for.
Be sure to cancel before the class' start time in order to allow space for additional patrons to book the class.
Policies
Community members must pay the group fitness fee before registering for group fitness classes.
The group fitness fee can be paid via credit card at the Bison RecWell Facility or by calling 405.585.5225
All Patrons attending classes must follow the dress code during the entire class.