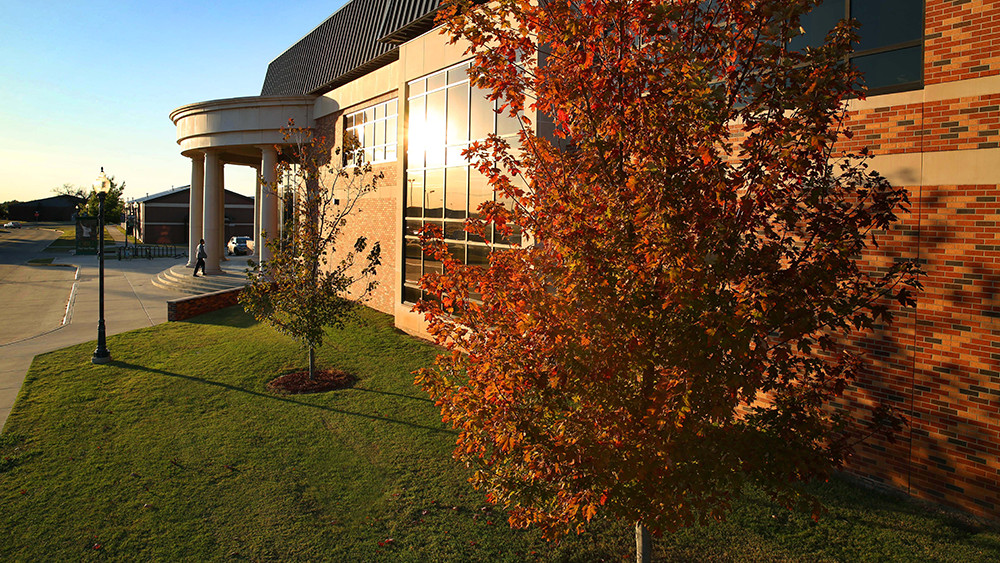 Frequently Asked Questions
What does RAWC mean?
RAWC stands for "Recreation and Wellness Center," and it is pronounced "raw-k" or "rock." It's the nick name...
When is the center open?
All weekdays 5:45 am until 11 pm. Saturdays 8 a.m. to 11 p.m., and Sundays 2-11 pm. Check the "Hours of Operation" for more details about activity areas like the Climbing Wall and Special Hours during school breaks.
What does it cost?
Basic memberships are free for OBU students and employees.
What do I need?
You WILL need your OBU ID card to get into the center. You will also need to abide by the dress code and follow other center policies.
Why is water the only beverage allowed?
Bottled water is the only beverage allowed past the front gate because we want our equipment and areas to stay clean. Sports drinks or colas leave sticky residue if spilled. Food and other drinks ARE allowed in the lobby area, we just ask that you clean up after you enjoy your snacks! Check out the RAWC vending machines for healthy refreshment options!
What can I do?
Walk, Jog, Run, Bike, Climb, Step, Slide, Stride, Pedal, Spin, Dribble, Shoot, Pass, Set, Spike, Serve, Move, Swim, Dive, Float, Swing, Watch, Learn, Talk, Laugh, Stretch, Balance, Lift, Breathe, Relax . . . . in a word: "REC - RE - ATE!"
Why isn't the Climbing Wall open all the time?
The Climbing Wall is open during the later part of the afternoon and evening and on the weekends. We staff the Climbing Wall with trained and experienced rock climbers. To enhance safety and your overall climbing experience, we only offer supervised climbing during these open wall times.
Are there any Free Weights?
The center has 2 sets of dumbbells, ranging from 3 - 100 lbs., adjustable benches (flat, decline, and incline), and an assisted dip and chin machine. 
What if I don't know how to use all that stuff?
Don't worry! Friendly, knowledgeable staff members can assist you..