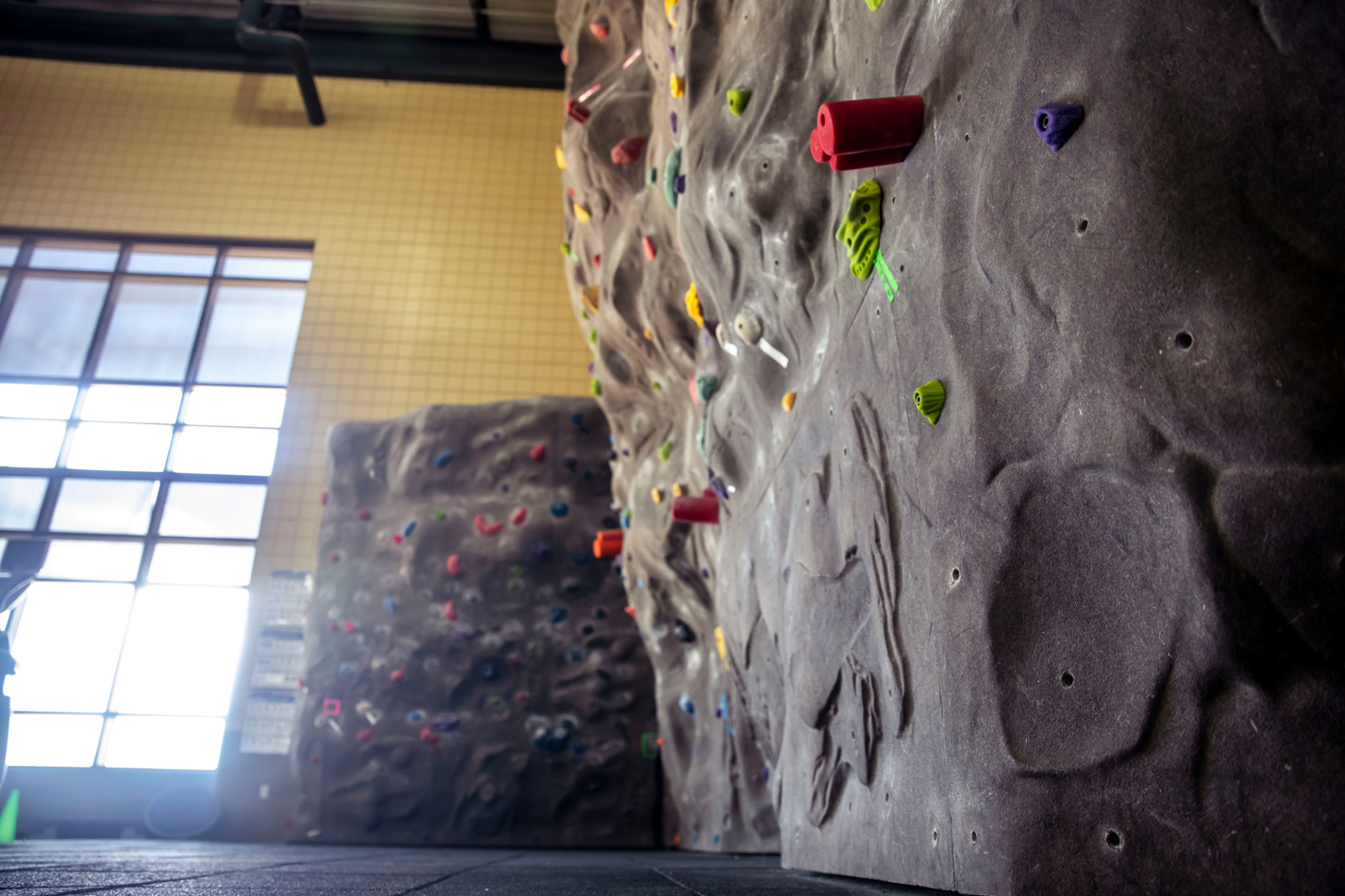 Outside Group Rentals / Facility Reservations
Bison RecWell Facility Rentals and Reservations 
The Bison Recreation and Wellness department provide opportunities for outside groups not affiliated with the university to rent specific activity areas for special events at the listed prices below.  If interested, please fill out the form below to request more information regarding booking.  All external rentals and reservations must be made at least one week (five business days) prior to the event.
* Climbing Wall rental includes the use of the RAWC event room and no additional charge.
Bison Recreation and Wellness also offers opportunities for internal groups (social clubs, departments, etc..) to reserve specific activities areas throughout the year during normal operating hours for no charge (Reservations made outside of normal operating hours will incur an additional fee of $20/hr for staffing). 
For more information regarding rentals and reservations please contact the Facility and Student Development Coordinator at 405.585.5224 or submit the reservation request form found below.
External (Non-Affiliated Groups) Rentals
Pricing
Basketball courts: $50 per hour (per court)
Fitness Studio/Multipurpose Room: $25 per hour (room can be divided) or $50 per hour (entire room)
Racquetball court: $25 per hour (per court)
Climbing wall*: $40 per hour (1-10 climbers) or $55 per hour (11-20 climbers)
Sand Volleyball: $20 per hour (all three courts included)
Waivers
All participants age 18 and older will be required to sign a waiver before participating in inactivity. Participants under the age of 18 will need their parent or guardian to complete a "Minor" waiver.
Chaperons
For safety reasons, Bison RecWell requires one adult chaperon (age 18 or older) for every 10 minor (age 17 and under) participants (10:1 ratio). 
Discounts
Non-profit groups will receive a 15% discount on facility rentals. OBU Employees or Students who represent outside groups will receive a 15% discount on facility rentals.  Additionally, current RAWC members who represent an outside group or organization will receive a 15% discount on facility rentals.
Operating Hours
Any event or rental scheduled before or after the normal RAWC facility operating hours will be charged an additional $50.00 per hour.  Normal RAWC facility hours can be found on the Bison Recreation and Wellness main page or by contacting the front desk at 405.585.5220.
Contact us.