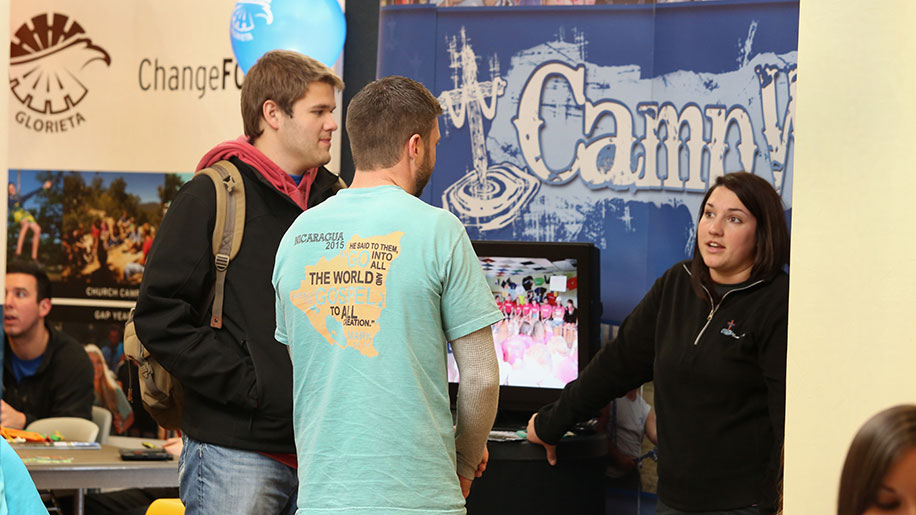 Campus Recruiting Policies
All employment professionals participating in the Campus Recruiting Program (this includes postings, on-campus interviews, employer information sessions, meet-ups, coffee chats and other visibility events and programs coordinated in conjunction with Career Development) must agree to work within a framework of professionally accepted recruiting, interviewing and selection practices, as well as abide by the recruiting and offer policies that respect the interests of the university.
Recruiting organizations that do not comply with our Campus Recruiting Policies risk losing the support of Career Development for their recruiting.
Job Posting Policy
Please note that we do not accept postings from the following:

Third party recruiters
Employers posting full-time positions that do not require at least a bachelor's degree
Employers posting internships that do not require the pursuit of a bachelor's degree
Employers offering full-time positions listed with a rate of pay lower than minimum wage (internships may be unpaid or compensated with a stipend)
Employers offering internships that do not provide a learning environment supported by supervision for their interns
Employers using personal email address (e.g., Gmail, Yahoo, etc.); employers must always use their business email addresses
Private employers to include babysitting, house sitting, cleaning or any other private paying organizations unsupported by basic Human Resources regulations
Employers posting positions paid solely by commission
Inclement Weather Policy
If the University is closed for non-essential personnel at any point during the year, all on-campus recruiting activities, including career fairs, interviews and information sessions, will be canceled and will be rescheduled for the earliest available date. This is to ensure the safety of our employers, students, and staff during unfavorable weather conditions.  Whenever inclement weather is predicted that may lead to the delay or closure of campus, Career Development staff will make every effort to notify and coordinate alternate scheduling accommodations with employers and students the day prior to scheduled interviews.
Decisions regarding University closings are generally posted in the early morning hours on the Oklahoma Baptist University home page. To confirm whether the University is closed due to inclement weather, please call the University weather alert hotline at 405-585-5000.
Scheduling Policy
All employers participating in our on-campus recruiting program are required to use our online job board, OBU Career Portal (powered by NACE SYMPLICITY) for posting positions and scheduling on-campus interviews. In a rare occasion where employers are required to use other scheduling systems by their own organizations, they must provide a final schedule at least 72 hours in advance of their on-campus interview date. Failure to provide this information may result in the cancellation of your assigned interview date.
Summer Camp Recruitment
All summer camps with the exclusion of Falls Creek or BGCO affiliated summer programs must abide by the above recruitment policy. We recognize the need for special recruitment dates to accommodate busy schedules and ask that all summer camps register to attend one of our two recruitment dates a year advertised on our Career Fair events web page. For this reason in class recruitment sessions will not be supported nor provided by the Career Development Office, for the purpose of protecting class time for students and faculty.
Event and Program Advertising Policy
The Office of Career Development is happy to broadly publicize information sessions, programs and events that are coordinated in conjunction with our staff. However, we will not be able to publicize both on- and off-campus events and programs that are not coordinated through our office. To reach the OBU audience, you may also use the hashtag #HireOBUGrads on Twitter to promote your opportunities to students and alumni.