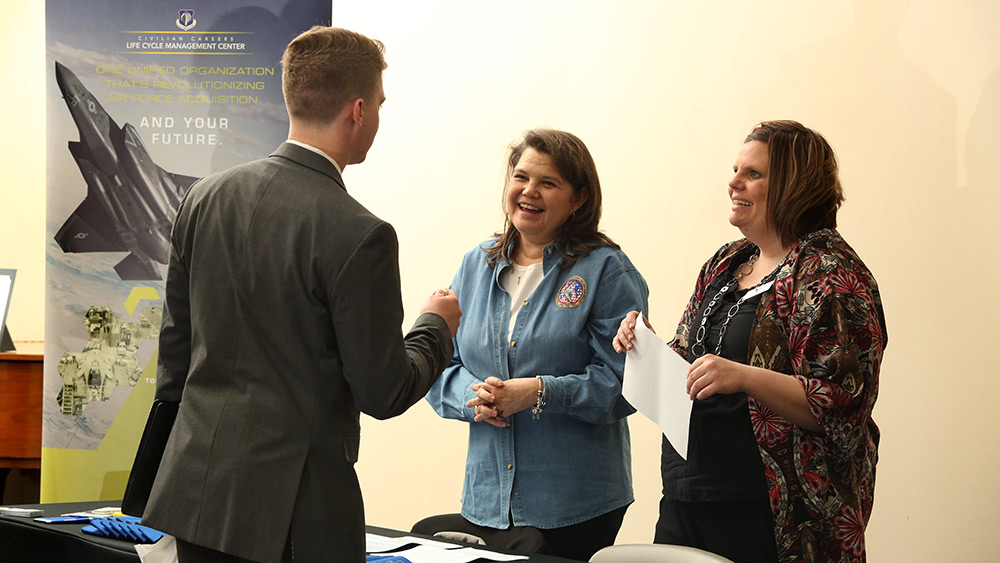 OBU Career Development is your central point-of-contact, helping you to connect with OBU students, alumni and faculty. We believe you will find our students and alumni to be among the best and brightest in the nation, well-prepared to take on the complexities of an ever-changing world.

We are eager to extend our hospitality and outstanding customer service to enhance your efforts to recruit and hire future employees. We pride ourselves on providing the kind of personalized service that ensures you will have an efficient, comfortable and productive visit. Career Fairs are the primary campus recruiting events for employers who want to increase their visibility among students interested in internships and careers in post graduate careers. We would be delighted to assist you in making a connection to our students and graduates for employment and internship opportunities.

If you are interested in other avenues of recruitment (on campus interviews or information sessions), please contact us at 405-585-5262. We look forward to hearing from you!

The OBU Career Portal is Oklahoma Baptist University's online recruitment system for jobs and internships. OBU Career Portal is provided through the Symplicity Corporation and is the official job listing service that provides employers, OBU students and alumni the ability to directly interact with each other. Take one of the links below to find out more information on the subject.

Career Fair Schedule for the 2019 - 2020 Academic Year (links will take you to information about the specific fair):

TBD - Nursing/Health Sciences Career and Internship Fair (Fall) and Teacher Education Fair (Spring)
Why you should consider hiring an OBU Graduate
As a Christian liberal arts university, OBU transforms lives by
equipping students to pursue academic excellence
integrate faith with all areas of knowledge
engage a diverse world
and live worthy of the high calling of God in Christ
OBU is an institution founded on Christian principles and teachings whose primary purpose is to conduct educational programs in the traditional arts and sciences and in other disciplines with the intent to prepare students for effective leadership and service in the various vocations.
Our mission finds expression through a strong liberal arts core curriculum which supports degree programs designed to prepare students for careers and graduate study; through activities planned to stimulate spiritual, intellectual, social, cultural, and physical development; and through an environment that reflects the application of Christian principles and teachings.
Five master's degrees: Master of Business Administration, Master of Science in Nursing, Master of Marriage and Family Therapy, Master of Arts in Intercultural Studies, and Master of Arts in Christian Studies offered through the OBU College of Graduate and Professional Studies.
National Recognition
U.S. News and World Report

Ranked as one of the top 10 regional colleges in the West for 27 consecutive years
Oklahoma's highest rated regional college in the U.S. News rankings for 25 consecutive years
Ranked a top 10 Best Value School

The Princeton Review

Named as one of the "Best in the West" for 14 consecutive years


One of 129 institutions recommended

 Listed on Great Value College's rankings of 50 Great Affordable Colleges in the Midwest

One of three universities in Oklahoma
The only private Oklahoma university listed in the Midwest

Phi Theta Kappa

Recognized on their Transfer Honor Roll for creating dynamic pathways to support community college transfer students

 Forbes.com
Named a 2018-2019 Oklahoma College of Distinction and a Christian College of Distinction

Received program-specific recognition

Business College of Distinction
Education College of Distinction
Nursing College of Distinction