At OBU, we believe that art is a powerful way to connect and communicate. We foster a community where knowledge is shared, and skills are honed, enabling you to shape the future through your God-given creativity. Embracing your gifts in visual art, refining your skills in a chosen medium, and exploring your calling as a creative artist will lead you to find purpose and meaning in your journey. This exciting time in your life allows you to envision the impact your art can have on others, making a profound and positive difference in the world.
Benefits of OBU Art Program
Faculty Mentors
OBU faculty members are not only your teachers and academic advisors but also are deeply committed to your achievements and growth. Your art classes will be in our newly renovated and remodeled facilities and you will be working with state-of-the-art equipment to enhance your learning experience. Our faculty members are practicing Christians, wholeheartedly dedicated to their faith, actively involved in local churches, and passionate about their disciplines, including graphic design and illustration.
Program Options
Bachelor of Arts (BA)
World-Class Faculty
OBU faculty are experts in their fields and will be with you every step of the way.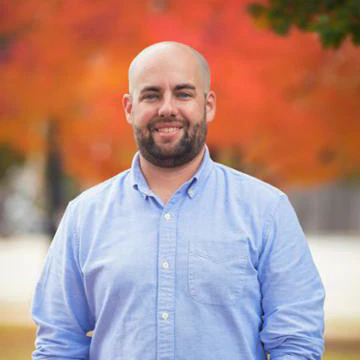 Corey Fuller
Chair, Division of Art and Design
Ruth Jay Odom Professor of Fine Arts
Professor of Graphic Design
Joshua S. Brunet
Associate Professor of Art
Become a Future Shaper
Loading...