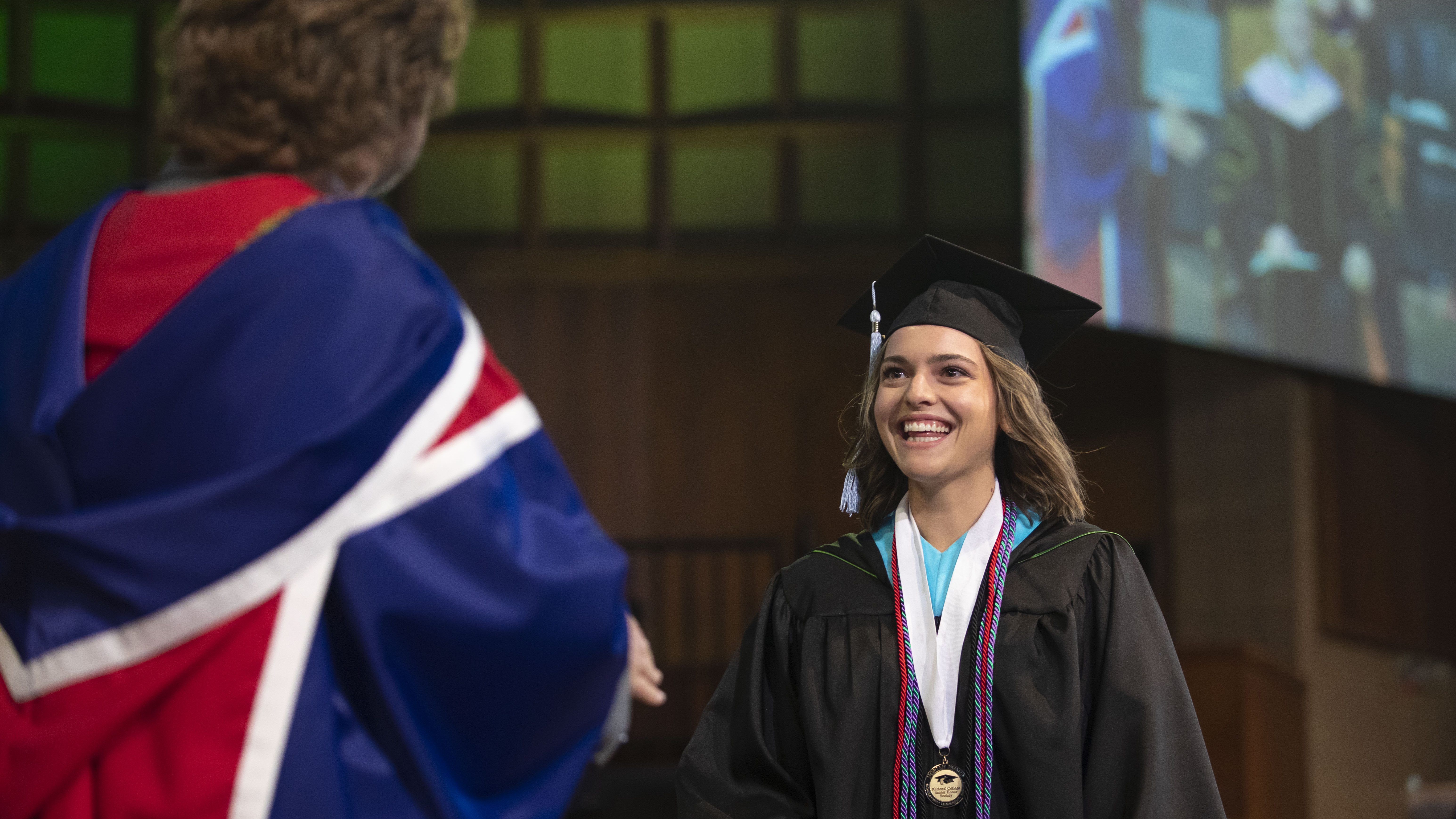 Commencement Rehearsal
Friday, December 17, 2021 at 10 a.m. in Potter Auditorium.
Attendance at rehearsal is required for those participating in Commencement. Candidates for degrees who are not planning to participate in Commencement must notify their academic chair by November 19, 2021.
Caps and gowns (graduate regalia) are not required for rehearsal.
Commencement Ceremony
Saturday, December 18 at 2 p.m. in Potter Auditorium.
Tickets are not required for admission to Potter Auditorium.
Graduates will assemble at 1:15 p.m. in Raley 142, located at the west end of the basement of Raley Chapel.
Graduate regalia is required.
 Arrangements for Handicap Access
Contact Sharon Eulberg, Secretary to the Dean of Students, before Friday, December 3 to request handicap access and/or seating accommodations.
Sharon can be contacted via phone at 405.585.5250 or via email at sharon.eulberg@okbu.edu to make arrangements or if you have questions regarding accessibility.
Requesting arrangements ensures adequate parking, access and seating.
Appropriate accommodations cannot be guaranteed without request prior to Friday, December 3, 2021.
Photographs
Photographs of the Commencement ceremony are taken by a professional employed for the occasion.
Procedures for purchasing prints will be explained at rehearsal.
Approximately 24 hours after the ceremony, you can access the images online at candidcolorphotography.com.
 Diplomas
Diplomas will be mailed after Commencement pending certification of completion of your degree requirements, chapel attendance requirements and verification from the Business Office that your account has been paid in full.
Diplomas and transcripts cannot be released to individuals with financial, academic or undergraduate chapel attendance holds.