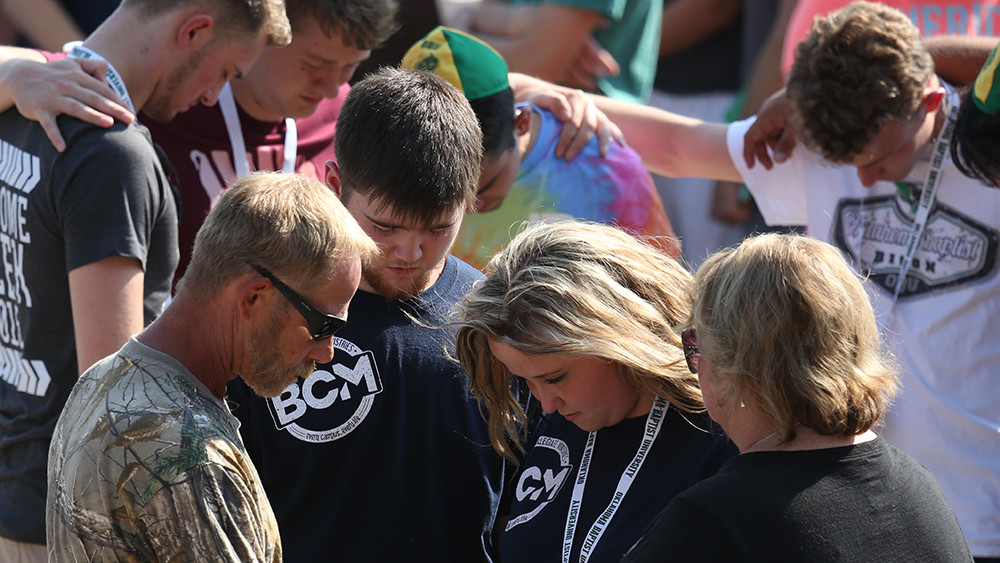 The first weeks of our academic year are always exciting on the OBU campus, as new students form friendships and adjust to college life. In addition to their coursework, students are participating in a variety of activities, including campus concerts, intramural sports, theatre productions, Bible studies, local ministry projects and student organizations.
We want to encourage you to come to campus for Family Weekend!  This event gives parents and other family members the opportunity to visit with your student and get a glimpse of how his or her transition to campus life is going.  Our activities this year will be merged with more traditional Homecoming activities that we want current and past students to enjoy together.  Campus will be full of life and a great representation of all things OBU!
Make plans to come home for The Weekend - Family Weekend October 22-23! Please let us know by registering below.
All other specific events and registrations are linked below or at The Weekend.
The Weekend - Family Weekend: October 22-23, 2021
Thursday, October 21
NEW! Pastors Conference | featuring Dr. Hance Dilbeck, Dr. Todd Fisher and Dr. Heath A. Thomas
Friday, October 22
OBU Men's Basketball Golf Tournament | Shawnee Country Club
We encourage family and friends to meet up and grab a meal with your student in the caf or head out to a restaurant town.  Several local businesses offer OBU Deals:

Qdoba – Free drink
McAlister's – 10% off
Saya Thai – 10% off
Sonic – Happy Hour 2-4 p.m.
Bricktown Brewery – 10% off
Surf Bar – 10% off 
Boomerang – 10% off
Coffee N'Crafts – 10% off and Happy Hour 2-3 p.m.

Musical Gala | Raley Chapel, Potter Auditorium at 8 p.m.
Olde Fashioned Ice Cream Social | Geiger Center, Café on the Hill
Saturday, October 23
Bison Stampede 5K at 7 a.m.

Get up and go on a run together Saturday morning!

Coffee and Conversations with the President | Lower GC at 9 a.m. to 10 a.m.
Residential Halls Open House from 10 a.m. to 12 p.m.

Feel free to visit the Res Halls across campus to get a glimpse into our residential experience

BBQ on the Oval at 11:45 a.m. (purchase tickets)

Whether you are an Alum or you are visiting your current student this weekend, you are invited to enjoy a BBQ lunch (ticket required) and an afternoon of live music, lawn games, and the Art on the Hill Festival on Saturday afternoon. Decade reunions (70s, 80s, 90s, 00s, 10s) will gather in designated areas as we enjoy the fall weather on our beautiful Bison Hill. Or join our Campus Life area to meet with our faculty and staff.

Art on the Hill Festival | Oval from 12 – 4 p.m.
HoCo Walk | Oval to Intramural Fields starting at 3:45 p.m.

Featuring deco boards painted by students themed "Traditions and Icons"; alumni will vote on their favorites and awards will be given at half-time of the football game.

The Weekend: Tailgate | Intramural Fields 4 – 6 p.m.

OBU faculty, staff, local businesses and area churches will be gathering before the game

Bison Football vs. Southeastern Oklahoma State | Crain Family Stadium at the Hurt Memorial Track Complex and Bison Football Field at 6 p.m. - Purchase tickets
---