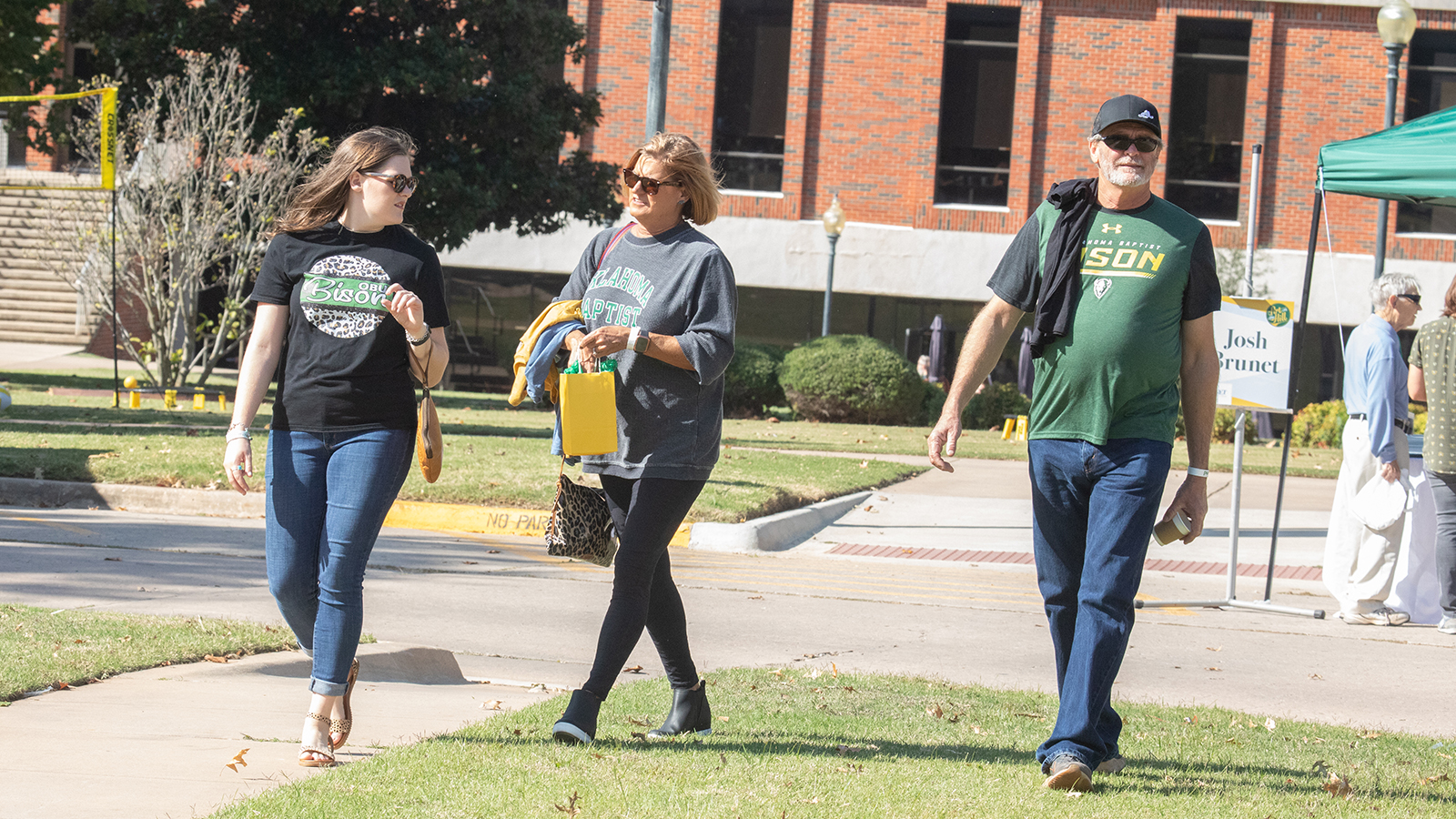 The Weekend: Family Weekend on Bison Hill
October 13 - 15, 2022
The first weeks of our academic year are always exciting on the OBU campus. New students form friendships and adjust to college life, while returning students pick up where they left off at the end of their last semester. In addition to their coursework students are participating in a variety of activities, including campus concerts, intramural sports, theatre productions, Bible studies, local ministry projects and student organizations. A lot has happened in their lives since August!
Family Weekend (The Weekend) gives parents and other family members the opportunity to visit with their student(s) and get a glimpse of how his or her transition to campus life is going.  Family activities are merged with more traditional Homecoming activities that bring current and past students together.  Campus will be full of life and a great representation of all things OBU!
Registration for The Weekend 2022 is open! Be sure to check it out and make plans to attend. The Weekend will be a great time for alumni, families, students and the OBU community!
The Weekend 2022 schedule and online registration link
Please note that you are welcome to participate in all of The Weekend activities, but some will be specifically for you - the families of our students. We hope you will definitely make plans to attend those!