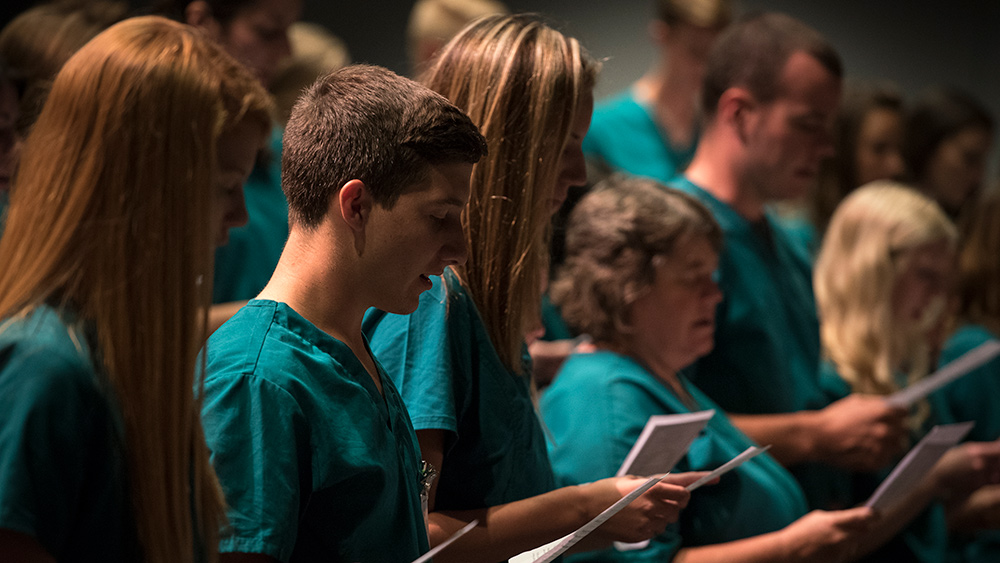 This handbook has been developed to inform students of School of Nursing policies and to provide guidelines that are specific to nursing students. It is important for students to read this handbook and to refer to it during the year. While the University will assist in planning the student's progress through the plan of study and activities described in this handbook, it remains the student's responsibility to plan and achieve the requirements in a timely and satisfactory manner.
This handbook is not a contract. The content of this publication and the policies and programs which are described in them may be changed or eliminated at any time. The University processes and policies which the publications describe are not set forth for the purpose of promising a student that these will in every instance be precisely followed, but to help the student understand the processes and policies the University currently and normally follows. It supplements the University Student Handbook and the University Academic Catalog. Please read and carefully review these materials.
NOTE: The handbook will be updated as necessary. Students are notified of changes through announcements sent via electronic mail and/or posted in the learning management system.