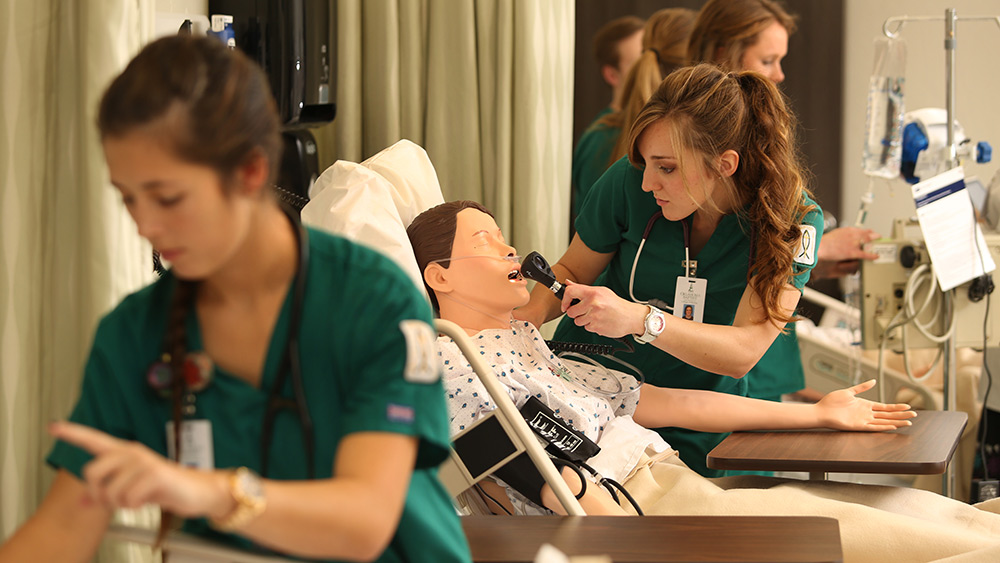 Carol M. Bass
Carol M. Bass is a Realtor with Prudential Carolyn Harris Realty in Shawnee, OK. She was born in Assaria, Kansas and graduated from Southeast of Saline High School. She graduated from Wade's Fashion Merchandising College in Dallas, Texas in 1979. After many years in the Fashion industry, both in Dallas and Salina, Kansas, she chose to change careers and worked in accounting positions until she married and moved to Oklahoma in 1990. She is married to Paul Bass, OBU 1984 Alum and has two children, Erika, who is a senior at OBU, and Hayden who is a sophomore at Metropolitan State College in Denver, CO. While raising their children, Carol worked as teachers' aides and was also a muralist and faux painter. In 2008, she joined Prudential Carolyn Harris Realty and has been a full-time realtor since that time. In addition, she also does volunteer work with the Big Brothers, Big Sisters program, is a volunteer bookkeeper for a local church in Shawnee, and has been involved in Immanuel Baptist Church's women's ministry, church choir and has served as a high school Sunday school teacher. She and her husband love to travel, bicycle, and remodel homes together.
George Gibbs
George Gibbs is a founding partner and president of Gibbs Armstrong Borochoff Mullican & Hart, P.C. He has decades of experience in defending LTC, DDS, & OCP centers against claims of wrongful death, abuse, neglect, or mistreatment. He has been involved with LeadingAge Oklahoma, a non-profit organization that furthers innovative practices to transform care for the aging population, as well as serving as a board member and Counsel for the Baptist Village Communities. He has conducted continuing education seminars on risk management and nursing home litigation and has extensive trial experience throughout Oklahoma and Arkansas throughout the past ten years. He is a member of the Rotary Club of Tulsa, and has affiliations with the Oklahoma and Arkansas Bar Associations and the Tenth and Eighth Circuit Courts of Appeals. He has served with the National Association of Railroad Trial Counsel, the Oklahoma Association of Defense Counsel Board of Directors, and the American Board of Trial Advocates.
Rachel Gibbs
Rachel Gibbs currently works as a gynecologist at the Warren Clinic in Tulsa, OK, having served there since 2008. She studied at Oklahoma City University and the University of Oklahoma after graduating Oklahoma Baptist University in 1981. She is certified by the American Board of Obstetrics and Gynecology, is a fellow of the American College of Obstetrics and Gynecology, and is a member of the American Medical Association, Alpha Omega Alpha, Oklahoma Medical Association, and Tulsa County Medical Society, and Tulsa County Obstetrics and Gynecology Society. She taught sexual education to high school students at South Tulsa Baptist Church from 2003 to 2007, in addition to teaching 4th grades Sunday School and Children's Choir. She has served on the Owasso Baptist Village advisory board since 2013 and is currently active in First Baptist Church, Tulsa.
Bernadon Lester
Berna Lester married her husband in 1973, then graduated from Oklahoma Baptist University in 1974 to work as a floor nurse at Presbyterian Hospital, later working in surgery. She transferred to University Hospital and worked in medical ICU, until she and her husband David had their first child in 1977. She stayed at home to raise their five children, who now have children of their own. Three of Berna's children and her two sons-in-law graduated from Oklahoma Baptist University. She currently teaches two-year olds Sunday School and is involved with her church's women's ministry team. She continually uses her nursing skills in her community as a "neighborhood nurse."
Pam Malloy
Pam Malloy is an oncology clinical nurse specialist with over 35 years of experience in clinical medical/surgical and oncology nursing, staff development, education and administration. She is currently the national Director of the End-of-Life Nursing Education Consortium Project at the American Association of Colleges of Nursing (AACN) in Washington, DC and is the co-investigator for the ELNEC-Critical Care, Geriatric, Veterans, and the Integrating Palliative Oncology Care into Doctor of Nursing Practice Education and Clinical Practice projects. She serves as faculty for all the national ELNEC courses and has presented ELNEC in 7 international countries. Pam directed the California Endowment project for AACN on developing cultural competencies for undergraduate and graduate nursing students. In addition, Pam serves on the Board of Directors for the Hospice and Palliative Nurses Foundation (HPNF) and Living Room International-which provides hospice services in Kipkaren, Kenya. Pam is a Florence Wald Fellow and a Fellow in Palliative Care Nursing (FPCN). She has written and had published numerous articles in peer-reviewed journals and has written chapters for various textbooks. Pam graduated with a Bachelor of Science degree in nursing from Oklahoma Baptist University in 1974 and completed her master's degree in nursing in 1979 from the University of California, Los Angeles.
Linda Merkey
Linda Merkey currently serves as the President of the Oklahoma Organization of Nurse Executives. A member of the American Organization of Nurse Executives since 1987, Linda is currently the System Chief Nursing Office for INTEGRIS Health in Oklahoma. Prior to being appointed the role of the System CNO, Ms. Merkey served as SNO for INTEGRIS Baptist Medical Center. For ten years under Linda's leadership, INTEGRIS was repeatedly recognized throughout Oklahoma as a "Great Place to Work," and was recognized in 2007 with the "ONA Excellence in the Workplace Environment Award". During her long tenure with OONE, she has chaired the Program Committee and the Membership Committee, as well as holding the positions of Secretary, President-Elect, and President. She has been a long-standing member of the Oklahoma Nurses Association and Sigma Theta Tau. Recently, Linda was awarded the Alumni of Distinction Award from Oklahoma Baptist University, her alma mater. After graduating OBU, she received her MBA from Oklahoma City University. Linda is married to her husband, Dr. Michael Merkey, a practicing Neurologist. He daughter Madalyn is currently a junior at Columbia College in Chicago.
Lisa Morlan
Lisa Morlan currently serves as the Director of the LPN program at Gordon Cooper Technology Center. She began working as an LPN instructor in 1989, and has serves as Director of the program since 1994. She earned her BSN at East Central University and received her MSN from Oklahoma Baptist University in 2011. Upon graduation, she served as a critical care nurse at Southwest Medical Center in Oklahoma City for several years.
Robert Morris
Mr. Robert Morris is a small business owner, entrepreneur and business consultant.   He and his wife (Traci) are the owners of two Home Instead Senior Care Franchises in the OKC metro area, he's a co-founder of Energy Bridge Partners, LLC and an equity partner in the Flying J Ranch & Hunt Club.  Robert spent more than 20 years in the corporate world, primarily in the Energy Sector, working for companies like Braden Manufacturing, Global Power Equipment Group and T.D. Williamson.  His last corporate assignment was a 5 year expat stint as the Director of T.D. Williamson's Asia division based in Singapore.  He has traveled and worked extensively in Asia, Europe and the Middle East in addition to time working in Mexico and the US.  Robert is a 1989 graduate of Chickasha High School, received his bachelors in Business Administration from Oklahoma Baptist University (1993) and his MBA with an International business emphasis from the University of Oklahoma (2000).  Robert serves on several corporate and non-profit boards.  Robert & Traci reside in Bixby, OK with their daughter (Carington) and son (Brady) and are active members of the First Baptist Church of Tulsa.   
Beth Pauchnik
Beth Pauchnik is Managing Director, General Counsel and Chief Administrative Officer of INTEGRIS Health, Oklahoma's largest health care system. As Managing Director, she oversees Legal Services, Legislative Affairs, Risk Management, Corporate Compliance, Internal Audit, Information Technology, Information Security, Human Resources and Community Wellness, Diversity, Marketing, Communications and Sales and the INTEGRIS Foundation.  Beth is a graduate of Fairmont State University (Honors) and Central State University (Honors), where she earned an Associate Degree in Nursing and a Bachelor of Science Degree in Nursing, respectively; and she is a graduate of Oklahoma City University where she received her Juris Doctorate (Magna Cum Laude).  Prior to rejoining INTEGRIS Health in 1996 in her current role, Beth served as Assistant District Attorney and First Assistant for Payne and Logan Counties where she focused primarily on sex crimes, child abuse and homicides.  Before her law career, Beth served 10 years in nursing leadership at INTEGRIS Baptist Medical Center.  In addition to her role at INTEGRIS Health, Beth is an Adjunct Professor for Oklahoma City University School of Law, Oklahoma University College of Public Health and the University of Central Oklahoma School of Nursing teaching Health Care Law and Ethics. Beth currently serves on the Board of Directors for United Way of Central Oklahoma.  Away from the office, Beth enjoys yoga, as much reading as she can fit in and is an avid outdoor enthusiast who enjoys hiking in the mountains and spending time with her family, especially toddler grandson Max.
Peggy Tipton
Peggy Tipton is the chief operating officer of the Oklahoma Heart Hospital.  Tipton, who received her Bachelor of Science in Nursing from the University of Central Oklahoma, began her nursing career in Shawnee in 1976 at Mission Hill Hospital.  For more than 20 years, Tipton served in many capacities at the University of Oklahoma Medical Center, including Director of Nursing.  She is a member of the Oklahoma Nursing Association and the American Nursing Association.
Justin Wood
Representative Justin Wood was born and raised in House District 26 (representing Shawnee, Earlsboro, and Bethel Acre) to Freeland and Shirley Wood of Shawnee. He and his wife, Olivia, have a daughter named Joscelyn and a son named Everett Freeland. He attended Grove Elementary until 8th grade, graduating from Shawnee High School in 2008. Justin intends to return to the classroom to complete his Bachelors in English at the University of Central Oklahoma, having recessed his academic career for two semesters to run his campaign. Currently, Justin teaches US Government at Grace Christian School in Shawnee and serves on the official Shawnee High School Alumni Association Board of Directors. Justin has served for the majority of his working career as a youth intern, youth pastor, and an employee and volunteer with the Shawnee Boys and Girls Club. Wood has also coached youth basketball, football, and soccer. He was employed by Oklahoma Baptist University for nearly five years before winning election to the Oklahoma State House of Representatives in November of 2012. Representative Wood is proud to serve as Vice-Chair of Higher Education and CareerTech.