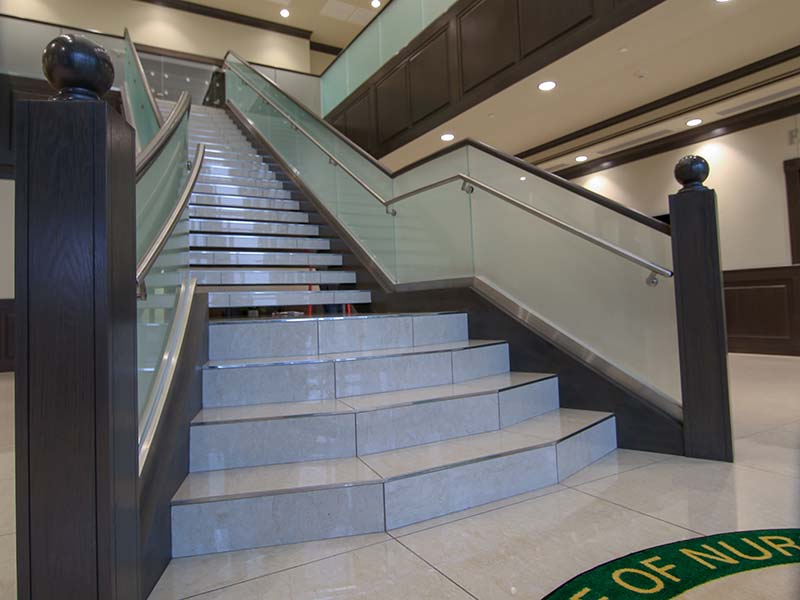 State of the Art
Stavros Hall is a 32,000-square-foot facility designed to provide cutting-edge nursing education for both undergraduate and graduate-level students. Opened in 2016, it is the home to the OBU School of Nursing and is located on the northeast corner of the OBU campus in Shawnee. The facility features six high-fidelity skills simulation labs, a mid-level skills lab, a health assessment skills lab, and a home health and bathing training room, totaling 24 beds. The high-tech simulation labs are equipped with the industry's most advanced medical simulation solutions, providing students with realistic training scenarios for their future nursing careers.
Spaces for Quality Education
Stavros Hall includes five classrooms, a 109-seat lecture hall and computer lab, as well as spaces for students to study, meet and interact with faculty. It features multiple skills and simulation labs equipped with video recording technology, allowing instructors to interact with nursing students during procedures. With full control of the state-of-the-art human simulators, instructors train future nurses to expect the unexpected and react with life-saving speed to evolving situations in real-time. The video technology allows instructors to offer the best possible feedback to students, as they review the scenario together following each simulation.