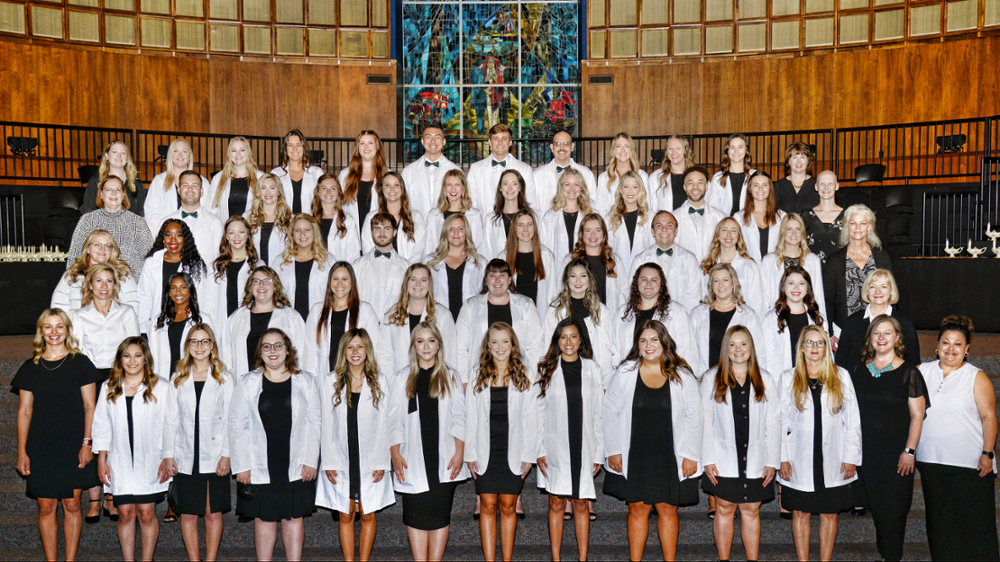 Once a student has been admitted to the College of Nursing, the following progression criteria must be met to remain in the program:
Student must achieve at least a C in all the following courses: CHEM 1124, BIOL 2354, SOCI 1223, BIOL 2274, BIOL 2364, MATH 1163, PSYC 1223, MATH 2003, NURS 1101, NURS 2013, NURS 2213 and all nursing Area of Concentration courses.
A student cannot repeat more than two courses. If a student must repeat more than 2 of these courses at any institution to achieve a C, he/she will not be able to continue working toward a Bachelor of Science in Nursing at OBU. A student may repeat any one course only once.
Achieve a 95% score on a Mathematics Dosage Calculation Exam each semester.
Achieve a minimum average of 70% on exams in all nursing courses except NURS 1101.
Maintain current CPR, TB, drug screen, background check, and all required immunizations and any other clinical requirements requested by the clinical agencies.