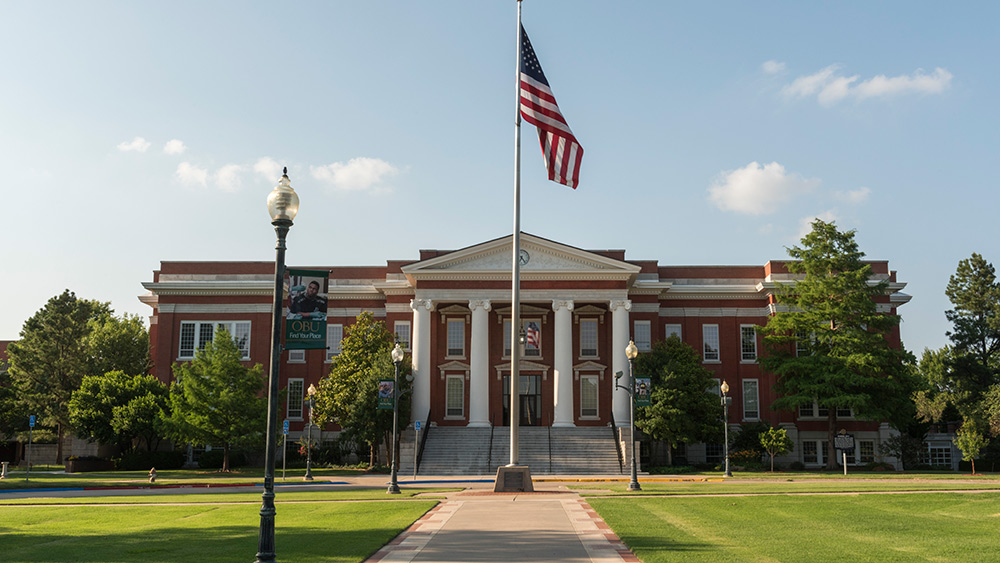 One of the pillars of success at Oklahoma Baptist University is the ongoing assessment process.
Oklahoma Baptist University uses Weave, a web-based application, for academic assessment and operational assessment, as well as strategic planning.
If you have not used Weave in a while or if this is a different computer, it may ask you for an abbreviation. The abbreviation is "OKBU". You must then click "Continue" to move to the next step of logging in.
Your login is your e-mail address. If you do not remember your password, you will be best served to simply click "reset password." Even if the Assessment Office resets your password, you will need to change it again, so doing it yourself simplifies the process. Check your e-mail for a temporary password. If you do not receive an e-mail shortly, then contact the Assessment Office for assistance.
Academic Assessment
Every degree program at OBU is assessed on an annual basis for student learning outcomes. A program is defined as a degree, major, or concentration (but not an emphasis).
The following documents provide an outline of the academic assessment processes at OBU:
Here are some videos designed to help you with these processes and to refresh your memory:
The following documents provide illustrated instructions integrating the academic assessment processes with WEAVE online usage:
In addition to the annual assessment of student learning outcomes, OBU uses a periodic assessment process that uses external benchmarking, business case analysis, facility evaluation, and long-term trending of academic data. This Academic Program Review (APR) process is owned by the faculty through the Curriculum Committee.
Operational Assessment
Progress toward operational objectives is planned and documented on an annual basis through the budget review process using WEAVE online.
The following documents provide an outline of the academic assessment processes at OBU:
The following documents provide illustrated instructions integrating the academic assessment processes with WEAVE online usage:
Here are some training videos on Budget Unit assessment:
Generic WEAVE Assistance