Our graphic design degree program at OBU provides a unique and purposeful education that blends creative excellence with a strong foundation in Christian values. As a student, you will be equipped with the technical skills and artistic vision needed to excel in the dynamic field of graphic design. Our emphasis on ethics and moral values will enable you to approach your work with integrity, using your talents to positively impact the world and reflect your faith in your designs. This degree will not only prepare you for a successful career but also empower you to contribute meaningfully to society.
Benefits of OBU Art Program
Faculty Mentors
OBU faculty members are not only your teachers and academic advisors but also are deeply committed to your achievements and growth. Your art classes will be in our newly renovated and remodeled facilities, and you will be working with state-of-the-art equipment to enhance your learning experience. Our faculty members are practicing Christians, wholeheartedly dedicated to their faith, actively involved in local churches, and passionate about their disciplines, including graphic design and illustration.
Program Options
Bachelor of Arts (BA)
World-Class Faculty
OBU faculty are experts in their fields and will be with you every step of the way.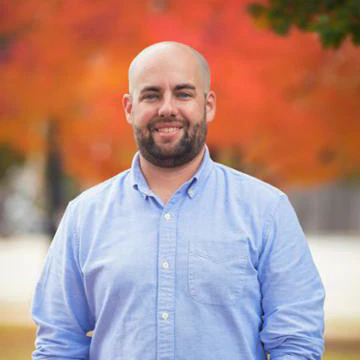 Corey Fuller
Chair, Division of Art and Design
Ruth Jay Odom Professor of Fine Arts
Professor of Graphic Design
Become a Future Shaper
Loading...