The largest occupancy building on campus, Agee (pronounced ay - jee) houses 365 freshmen and sophomore Men. Agee Residence Center (ARC) was constructed in 1948 under the name Brotherhood Dormitory. Agee has 4 levels, and 2 spacious common areas, a work-out facility, and several suite style rooms. Each hallway is made up of double occupancy rooms, and furnished study rooms with a microwave for each hall. Hall events include cultural dinners, video game marathons, and the annual spring water balloon fight during finals week.
Building Features
General Info
Average number of men on each hall: 31
Central laundry room is located on the first floor
The first floor also includes: ping pong table, pool table, foosball table, several sitting areas, a community TV lounge available for reservation, prayer room, and social club rooms
Agee also contains a computer lab and wireless internet in the lobbies
Outdoor bike storage is available
Vacuums are available at the front desk
Namesake
Bob R. Agee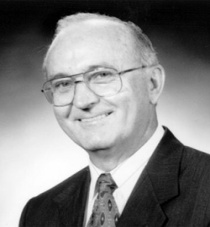 Agee served as the University's 13th president from 1982-98. During his presidency, OBU experienced significant growth and attracted national recognition for the quality of its faculty, its students, and education. OBU became known among church-related colleges and universities for its involvement in missionary outreach and international activity.