Deepening Your Spiritual Life at OBU
July 5, 2017
While preparing for college is an exciting time, leaving your church, friends, family and mentors can be a challenge. You've created meaningful relationships and it's difficult to leave those hometown comforts. But at Oklahoma Baptist University, you won't lose those relationships; you'll build upon them - creating an even larger group of support and love.
Uprooting from your safety net can be uncomfortable, but the best way to find your niche within a new network is to jump right into the opportunities OBU offers. OBU is filled with students looking to help each other grow spiritually.
"The exciting news about your decision to attend OBU is that a support system is present to encourage you as you walk the road of discovery," said Dale Griffin, assistant vice president for spiritual life and dean of the chapel. "The fully educated person learns to ask questions and to keep on asking." 
There are many different ways to be fulfilled spiritually and each person is unique in their personal calling. Whether you connect most through scripture, music, serving others, or sitting quietly in prayer, OBU can fulfill that need.
OBU's Primary Areas of Ministry: Worship, Community, Outreach
Worship
There are many opportunities to worship on campus within a large group, small group or individually. OBU offers chapel services, worship nights, small group worship and more.
While fellowship with a group can be encouraging, don't underestimate the power of quiet prayer. Finding a spot on OBU's beautiful campus to sit and reflect can be very fulfilling.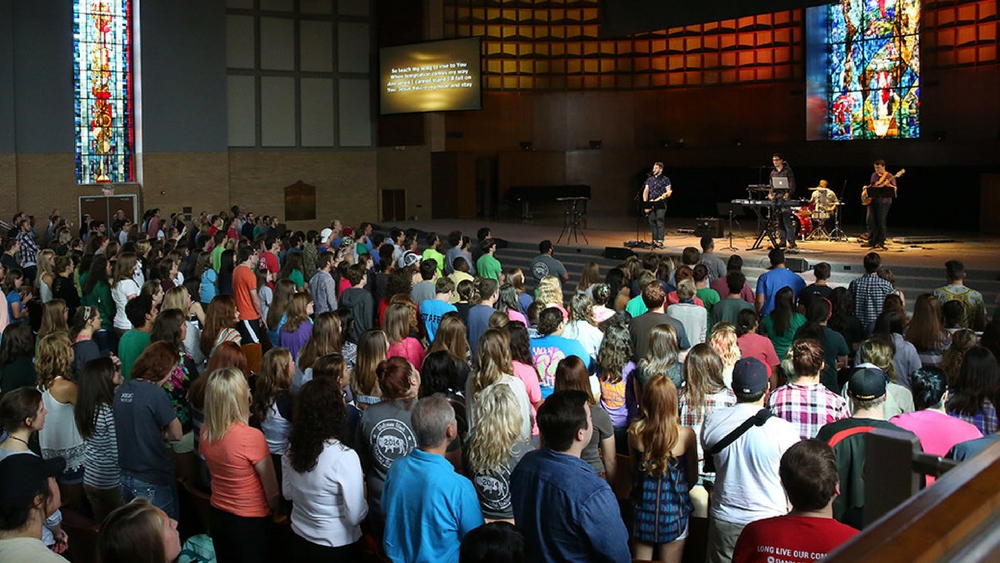 Community
Community is an integral part of OBU. We think of ourselves as a big community and work to help, learn, and grow together.
From the minute you set foot on campus, older students will mentor you and help you find your place at OBU.  As you continue along your journey, you will also be encouraged by faculty, staff and administrators.
A group called Prayer for the Nations meets nightly at 10 p.m. in the GC Prayer Room. OBU student Moriah Lamb attends each night.  "It quickly became the one place on campus where I fit in, where I had a place and felt at home."
There are many other groups and events you can join or attend, such as Canterbury. This event happens off campus in downtown Shawnee every other Thursday night.
"We want this to be a getaway from the campus for the students and a safe place for the community," said Sydnie Randolph, member of the Canterbury team. "Ultimately, Canterbury's goal is to spread the Gospel of Jesus Christ through worship and fellowship."
Outreach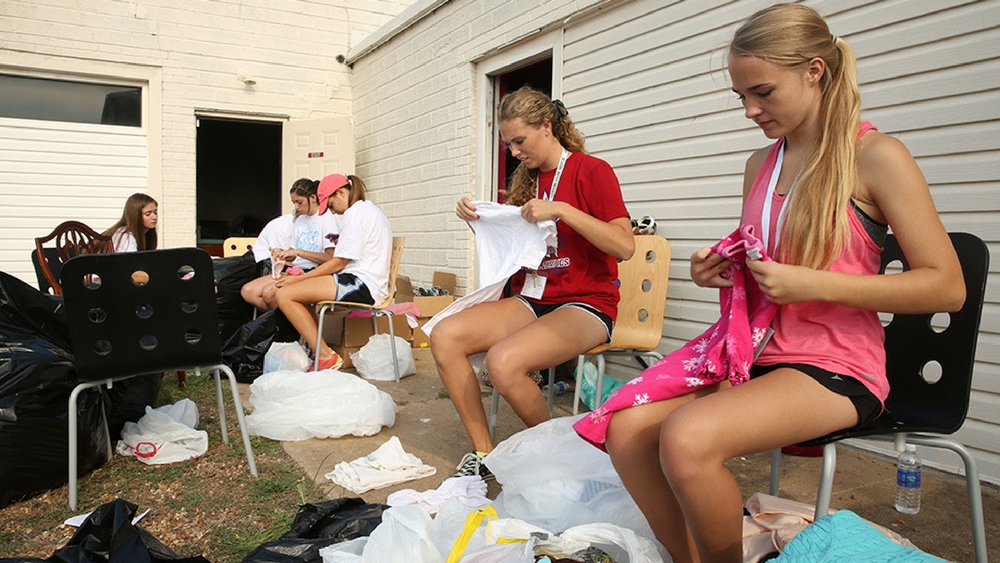 OBU makes a difference in communities, both globally and locally. Whether you feel a calling to go overseas to spread the gospel, or to help a nearby neighbor, OBU can support your goals.
Local Outreach
Many people automatically think large-scale when they think outreach, but there is plenty to be done right here in Oklahoma. There are many ways to be involved and make a difference near campus.
For example, OBU is involved with Age2Age, where students provide nursing home residents a time of worship and fellowship, and Hope House, which supports high-risk youth at a Shawnee youth shelter.
Or if you're passionate about music, consider joining the Music and Memory program, where students play music to people with Alzheimer's disease, dementia, or other cognitive and physical challenges to help them reconnect through music-triggered memories.
Global Outreach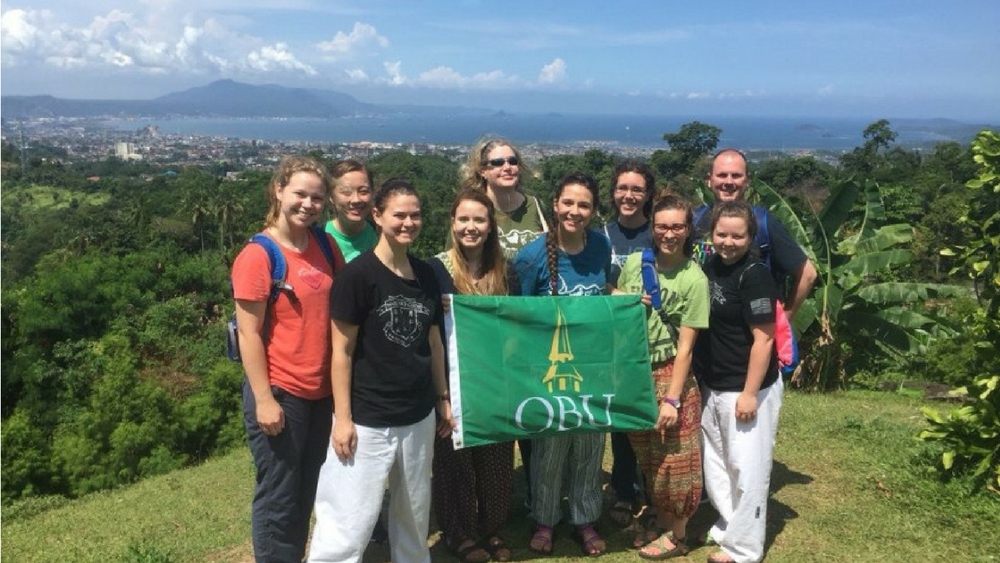 GO Trips provide opportunities for OBU students to serve around the world each year.
"Traveling to Uganda strengthened not only my relationship with Christ, but also my relationship with others," said an OBU student named Chelsea.
OBU has sent students all around the world to nations like Canada, Germany, Mexico, Uganda, and more. To find out more about applying for GO Trips, read the required steps.
OBU supports you in your spiritual journey. Our diverse group of students is vastly different, but at the core, shares the same purpose: to serve others and glorify God. OBU offers many opportunities to help you grow spiritually while growing closer as a community. Learn more about our spiritual life at OBU.