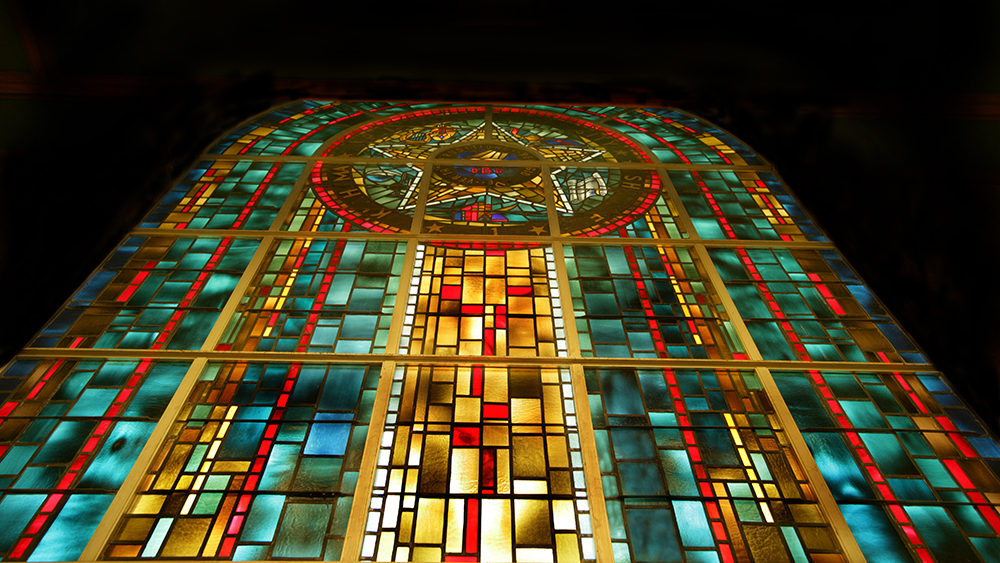 Why Promote these Standards?
These standards provide an easy reference to ensure consistency for the OBU Brand in a variety of venues including print, online, bookstore merchandise, sports apparel, on campus signage, displays, advertisements.
There is a strong visual identity in the Raley Chapel. It is representative of OBU's commitment to Christian faith; it is a familiar mark in the Shawnee sky, seen from a distance; and it has served as the flagship building since its dedication in the early 1960s.
Importance of the OBU Brand
All OBU communications should comply with these graphic standards. Using the core elements will give all OBU print, advertising, and communications a unified image. This is important because it creates familiarity, recognition, clarity, and brand loyalty. To allow for flexibility in its use, several variants of the new university logo are available.
The Official Colors
The official colors of OBU are designated as OBU Green and OBU Gold.
| | | | | | |
| --- | --- | --- | --- | --- | --- |
| | PANTONE | CMYK | RGB | Hex | Preview |
| OBU Green | #357C | 100/0/100/60 | 0, 88, 38 | #005826 | |
| OBU Gold | #1235C | 0/31/100/0 | 253, 183, 20 | #fdb714 | |
When used online, a brighter OBU Web Green is available. 
| | | | | | |
| --- | --- | --- | --- | --- | --- |
| | PANTONE | CMYK | RGB | Hex | Preview |
| OBU Web Green | N/A | N/A | 0, 121, 58 | #00793a | |
Other colors may be used as necessary for marketing materials. Please consult the office of Marketing and Communications. 
The Official Logo
A quick reference of the guidelines is available for download.
The official logos are represented with the Raley Chapel spire and "Oklahoma Baptist University" below and centered. All letterhead, stationery, fax cover sheets, notepads, envelopes, mailing labels, business cards, invitations, other formal settings, online branding, and in return mailing information, must carry the spire and "Oklahoma Baptist University." Either orientation may be used depending on spacing.
Full Color Logo
OBU's primary logos displayed in OBU Green—the stacked logo (left) and the horizontal logo (right.)
Black and White Logo
Secondary Logos
Secondary logos are recommended only when the space for the logo is too small for the official logos to be readable.
OBU's secondary logos—the OBU initials w/ spire (left) and the OBU initials w/o spire (right.)

Restrictions on Logo Usage
The OBU logo may not be altered or changed in any way.
The OBU logo may not be incorporated into or combined with any other mark, symbol or graphic to create a new mark.
The OBU logo may not be used as a graphic screened in the background, cropped, blurred or distorted in any way.
The spire symbol may not be used alone.
Athletic Branding
All athletic branding should be done in accordance with the official Athletic Style Guide. Any variation from this guide must be approved by Marketing and Communications.
The University Seal
The OBU seal is used to authenticate the highest official university documents (diplomas, legal documentation) and will continue to be used this way. It may be used in other material only at the discretion of the president. The seal can be presented in black or reversed out on a dark background. The entire seal must be used and it must be centered when used with the official "OBU" mark.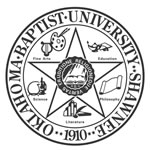 Stationery Orders
University stationery includes but is not limited to letterhead, envelopes, business cards, mailing labels, and notepads. These create an impression about OBU. All stationery is ordered in bulk on a regular basis through Marketing and Communications—please do not order stationery through any other channel. Please contact Marketing and Communications with any questions.