Global Outreach Trip Opportunities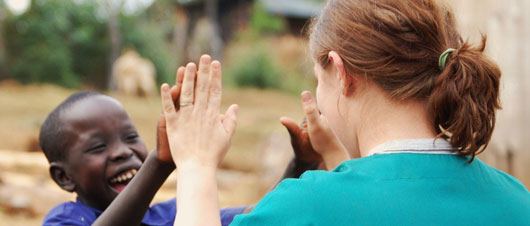 Apply by October 26th for Spring Break and Summer 2018 trips. Priority will be given to early applicants. 
No longer accepting applicants for J-term 2018 trips.
All dates are flexible and subject to change. 
Spring Break 2018
Dallas
Check back soon for details!
New York Vision Trip
Develop a vision for reaching the nations by making a global impact through urban gateways. NYC is the most ethnically diverse city in the world. Students will work alongside church planters who are attempting to share the gospel and make disciples among the hundreds of different people groups represented in the city. There will be several focus areas in which students can choose to participate, including unreached people groups, justice ministries, and disadvantaged neighborhoods. 
North & South America — Summer 2018 
Calgary, Canada. Mid June-Early July (3-4 weeks).
 

Team

 

of 7-12 students.

Share truth in the diverse city of Calgary. Students will partner with church planters to reach the lost. Possible activities include hosting a VBS, sports camp, and block parties. The team will share the Gospel of Christ through the building of relationships. Students interested in children's ministry, worship leadership or technology should consider applying.
Edmonton, Canada
Check back soon for details!
Ecuador. Late June-Mid July (3 weeks).
 

Team

 

of 8 students.

If asked to describe Ecuador in one word, it would be "warmth." Ecuador will embrace you in their colorful culture and you will never be the same! We'll begin in Quito, the beautiful capital of Ecuador.  Our time here will be divided between a local church, orphan ministry, and possibly a school. Activities include: crafts, games, stories, teaching and skits. We will also help a local ministry with various projects which could include feeding programs, children's programs and/or service projects.  We will then travel to Esmeraldas which is located on the Coast.  Poverty is rampant here and the opportunity for ministry abounds.  Here we will partner with a field worker for local outreach opportunities.  We will use some photography as a means to reach out, so if you enjoy photography, consider signing up for this trip! Spanish speakers will be extremely helpful.
Nicaragua (Nursing students). Late July-Early August (8 days).
 

Team

 

of 5 students.

This is a remote medical trip through Baptist Medical Dental Mission International in Nicaragua. Most of the week is spent at a local church or school. The team eats, sleeps, serves, and worships there. The team will go to a remote village and set up temporary medical services for local villagers. Participants will provide basic health services and medications while sharing about Jesus Christ. Nursing students will likely be working in a pharmacy, in our triage (patient intake area) porch, or assisting providers. They will serve others while gaining an understanding of local health issues, remote delivery of medical care, local living conditions, and the application of medical care as a ministry. This trip is for nursing students, although no class level is required. Spanish skills are helpful but not necessary.
Peru. Mid-May to Mid-June (3-4 weeks). Team of up to 10 students.
Mission 1.8 students are invited to serve among several people groups in Tarapoto, Peru, which is the 'gateway to the jungle' and the most influential city in the region. The team will serve with local workers who are part of the global #NoPlaceLeft movement and train, model, and evaluate skills/methods of disciplemaking in order to more effectively engage the culture with the good news. Through indigenous partnerships the team will seek to advance current work happening in Peru, search for new areas which lack existing churches or CP efforts, and be prepared for a lifetime of disciple-making. Must be a Mission 1.8 participant in order to participate in this trip.
Portland
Check back soon for details!
San Francisco
Engage the city of San Francisco with the good news alongside church planters, focusing on relationships, EV, and discipleship. Students will discover, plan, and implement ministry based on what God is doing in the community and the team's giftedness. They will be taught and immersed in what it means to plant churches. This is a great opportunity for those who desire to be disciples and make disciples.
Utah. Mid July-Early August.
 

Team

 

of 7-25 students.

This team will partner with a new church plant in Morgan, Utah to reach out to and serve a lost Mormon community while also discipling and encouraging local believers. The team will help with an annual children's basketball camp, host a block party, prayer walk, serve families by doing manual labor (paint houses, clean up trash, plant flowers etc.), and host a Youth Retreat in Northern Utah-- all with the ultimate purpose of forming relationships to share the gospel. Both men and women are needed for this trip in order to reach out to a very dark place in the world. God is moving mightily to bring revival in this community!
Asia — Summer 2018
Indonesia
Travel to the Island of Sumatra to provide nursing care in hospitals, clinics, and participate in a nursing school. Students and faculty will work alongside nursing staff at the hospital in multiple care areas, including Medical Surgical, Labor and Delivery, Pediatrics, Intensive Care and Outpatient Clinics. At the school, students will learn alongside nursing students in a nursing program, and provide teaching projects to them. Students may also work with the chaplain team to offer spiritual support to the patients in the hospital/clinical settings, pray with clients, and be the hands and feet of Jesus while providing care and comfort for physical as well as spiritual needs. There may be opportunities for clinics in a rural area and time for leisure activities in this coastal city. This trip is for nursing majors only.
Kazakhstan. May 21-June 17.
Take part in the International Servant Leadership Exchange Experience hosted by Kazakh-American Free University with the goal of developing servant leadership potential in students through community-building activities, serving opportunities, exposure to practical examples of leadership, and reflection and discussion on activities in a cross-cultural environment. You will visit local corporations, small businesses, non-profit organizations and other institutions; participate in team activities and discussions; implement service projects; and spend a weekend with a local host family and participate in events together. This team will also partner with KAFU students to host an English Youth Camp for high school students while mentoring them in servant leadership principles.
Nepal. 4 weeks. Team of 6.
Participants on this trip will have many EV and discipleship opportunities. The team will work primarily with Himalayan Buddhist People. Team members must be relational, self-motivated, EV minded, and able to share the truth and disciple those who already know. If there are any soccer, business, photography, web design, videography, fashion, etc. skills on the team we will creatively find ways to utilize those gifts. The team will involve itself in the local community looking for persons of peace, sharing, teaching, discipling and prayer walking. Trekking to remote villages may be a part of this trip and therefore applicants MUST be extremely physically fit or be willing to get extremely fit in order to go on this trip.
Russia. June 13-24. Team of 25-30 students.
The OBU Jazz Band, men's soccer teams, and other students have this once-in-a-lifetime opportunity to bring hope and celebrate with the nations coming together at the world's largest sporting event--the FIFA World Cup. This team will serve alongside international churches and a university in the hosting of their own soccer tournament, big screen events, sports camps and a music festival. Additionally, you will have the opportunity to serve in orphanages and in the city's most needy communities. Expect to have conversations with people from every corner of the planet, build rich relationships, and share hope and truth as the nations come together for this amazing event.
Southeast Asia. July 1-31. Team of 4-6 students.
Join a field team in living and loving among a Muslim people enough to share the good news with them. You will be a part of a team of 4-6 students who connect with your local counterparts through sports, conversational English, food (like really good food!) and more for the sake of the gospel and God's glory within one of the least reached people groups in our region. The local field team will provide opportunity for orientation, mentoring and partnering in ministry that will not only allow God to use you as a channel of grace there but also help you to develop as a disciple of Jesus who will return better positioned to live for what really matters back home. If you have splashes of joy, cups of love, scoops of flexibility and a dash of adventure, this project has your name all over it. RU ready?
Africa — Summer 2018
Ethiopia. Late May-Mid June (3-4 weeks). Team of 4-6 students.
Students will come alongside those serving in ministry to teenage orphans.  Students will minister both to the orphans and assist these teens as they reach out to families in their community to help families stay together, learn practical life skills and present to their community the life-saving Good News.  In another area, students will have the opportunity to visit churches in out-lying villages of Ethiopia.   Students will be able to talk with pastors, meet community members, witness testimony and baptism, as well as minister to the local children through drama and sport ministries.
South Africa
Check back soon for details!
Europe — Summer 2018
England. Mid May-Mid June (4 weeks). Team of 4-6 students.
Assist local workers to reach out to the many different people groups living in a community just outside of London. Students will utilize their gifts, talents, and passions to connect with people in the community and assist the local workers in planting gospel-centered communities which meet weekly, live life together, and exist for those who don't know Jesus. This will include hosting social events for gospel purposes, finding creative ways to serve the community, drinking lots and lots of coffee and tea with people, and praying for the Spirit to move! 
Scotland
Ministry to Middle-Eastern immigrants. Check back soon for more details!
Spain
Check back soon for details!
Switzerland & Germany. Late June-Mid July (2-3 weeks). Team of 4-8 students.
Travel to Grindelwald, Switzerland to provide leadership, encouragement, and discipleship at a youth camp called Euroventure. The camp is designed for students in 6th-12th grade and serves expat families from all over Europe, as well as English speaking churches from Europe and the Middle East. This camp has over 18 countries and 14 nationalities represented. Team members will serve as small group leaders, spiritual mentors, recreation coordinators, and possibly worship leaders. D-Now and Super Summer experience is a plus. This is a unique opportunity to see the nations come together to know Christ more fully. After the camp, the team will travel to Frankfurt, Germany to serve a local church for VBS.
J-Term 2018 
Amazon (Brazil). January 2-20. 8 + students.
Students will spend one week trekking through the Amazon rainforest, and will have opportunities to form relationships with the people, share truth through storying, and demonstrate the love of Jesus. The next week will be spent in an urban area partnering with local believers who are reaching out to disadvantaged communities within the city. This is a very physically demanding trip with the potential of being far removed from modern society (i.e. hospitals, electricity, clean water), but it is one of the most rewarding trips you can ever experience!
Armenia. January 2-20. Team of 4-6 students.
A small group of students from OBU could impact the lostness of Armenia through a variety of ways. Students will help lead a winter English outreach retreat and possibly a discipleship retreat for young believers. They will be involved in rural and urban community outreach through clearing snow and winterizing windows and doors of families who are suffering from the cold. These activities help our team engage the lost and build relationships. The team can also assist in fitness ministries and potentially other health strategies.
China: Cool Mountain People. January 2-20. Team of 4-5 students.
Students will come alongside church planters to further the ministry among an unreached people group. We will use passions, gifts, knowledge, and abilities brought by the team to strategically plug in to the work God is doing among these incredibly hospitable and accepting people. Some standard activities include Bible storying and other forms of EV, hiking out to spend a few days at a time in remote villages, and eating interesting food! This trip may be particularly appealing to students interested in art and/or backpacking, due to the remoteness of the villages and the beauty of the landscape. We especially need females on this team, in order to build relationships with women and children in the communities.
Ghana. Team of 5 students.
Students who participate in this combination academic/GO Trip will have the option to receive three credit hours for Philosophy of Religion (PHIL/REL 2363). This will be a joyful, humbling, spiritually transformative, and intellectually stimulating experience in a religiously diverse environment. You will have opportunities to engage with and learn from African pastors, as well as help a church with outreach, church planting, and youth & children's activities. There may also be an opportunity to visit a wildlife preserve and a significant site from the days of the African slave trade.
Greece. January 3-15. Team of 6-26 students. 
As tens of thousands seek a new future in Europe, will you give some time to bring hope and healing to transient, vulnerable refugees? Work alongside a range of ministries including refugee care, sports ministry, clothing programs, feeding initiatives, mentoring projects and an international coffee house. Students with a range of giftedness and experience are needed on this team. Freshmen are welcome to apply for this trip and may be granted special exemption from J-Term.
Hawaii. January 2-17. Team of 6-8 students.
Activities include: welcoming arriving international students, participating in island tour activities with internationals, befriending students and being a Christian witness, and cleaning and maintenance of the International Baptist Centre. Participants will also have opportunities to increase their cross-cultural ministry experience, participate in a cultural awareness seminar, visit a Mormon Temple and other religious sites, eat food from different countries, and interview international students.
Nepal. January 2-20. Team of 6 students.
Participants on this trip will have many EV and discipleship opportunities. The team will work primarily with Himalayan Buddhist People. Team members must be relational, self-motivated, EV minded, and able to share the truth and disciple those who already know. If there are any soccer, business, photography, web design, videography, fashion, etc. skills on the team we will creatively find ways to utilize those. The team will involve itself in the local community looking for persons of peace, sharing, teaching, discipling and prayer walking. Trekking to remote villages may be a part of this trip and therefore applicants MUST be extremely physically fit or willing to get extremely fit to participate in this trip.
North Africa. January 2-20. Team of 4-6 students.
Students will assist local workers in building new relationships and deepening existing relationships with a difficult-to-engage population, particularly among the younger generations. This trip will focus more on 'living life' with people than doing specific ministry activities; however, the trip will likely include vast amounts of prayer and teaching English. Learning about Muslim culture and sharing about our culture will be a huge platform for building relationships. If the team has people with some sort of sports background, that might also be used as a platform for ministry.
Panama. January 2-20.
This team will travel to El Valle, Panama to invest in a local church and community. Students should be prepared to facilitate a VBS, as well as other various activities for kids. The team will work on projects at the church. Students will work in schools, community centers, construction and share the Gospel through door-to-door EV and the relationships they form with members of the community.
Phoenix, AZ. January 16-26.
This team will be traveling to Phoenix, Arizona to work with a local church plant. While there, they will make connections with the locals, share the gospel and help with a D-Now. Students will interact with people from different worldviews and will visit mosques and temples, which will provide students with the opportunity to engage with different people groups. This will allow students to develop a vision for reaching the nations in the U.S.A.
South Asia. January 2-20. Team of 4-6 students.
Take part in sharing Truth with a highly unreached people group. "The Pearls" has more than 1,100 islands and is a popular tourist destination; however, below the surface this is a people who desperately need to hear the Gospel in the face of pressure to conform to the state-sponsored religion. This team will do tourist activities like diving and snorkeling, while intentionally building relationships as a platform to share Truth. Pray for the Spirit to move in the hearts of the people, to open doors for EV, and for many to see the Light of Christ through his people. Come take part in what God is already doing in "The Pearls."