Preparatory Department Faculty
Piano
Voice
Strings
Winds
Dustin Higgins (trumpet, trombone, euphonium, tuba)
Jake Rhodes (trombone, euphonium, tuba)
Percussion/Drums
Choirs
Shawnee Honor Choir (grades 3-8)
If you don't see your instrument/ensemble listed, please call 405.585.4300 or email prep@okbu.edu and let us know your request.
---
Abigail Ekrut (piano, violin) is pursuing a Bachelor of Music in Piano Performance with an Emphasis in Pedagogy at OBU where she is entering her sophomore year. Ekrut began taking piano at the age of seven and has been involved in numerous recitals on piano through the Denton Music Teachers Association (DMTA) in Denton, TX where was a DMTA Piano Senior Scholarship Award Winner in May, 2019. Ekrut has also played the violin since she was eleven years old, performed with her middle and high school orchestras (5th – 12th grade), and is beginning her second year in the OBU/Shawnee Community Orchestra. During her high school years she participated in UIL Solo and Ensemble in both piano and violin at the local level and qualified for UIL State Competition in Austin, TX where she was a three-year award winner (2016-18) in both piano and violin. Ekrut volunteers at her home church (Denton Bible Church) in the church orchestra, playing the violin for Sunday services. She is currently the pianist for Hazel Dell Baptist Church in McLoud, Oklahoma.
Landon Johnson (piano, choir) is a senior Vocal Music Education major at Oklahoma Baptist University where he studies both piano and voice. Landon is a member of the University Chorale where he also serves as accompanist. In addition to accompanying Chorale, Landon serves as a collaborative pianist in the voice studies area. Landon is currently a music mentor in OBU's Student Success Center where he provides individual tutoring and leads group study sessions for academic music classes such as Theory, Aural Skills, and Lyric Diction. In May of 2021, Landon was granted the Presser Scholar award for academic and musical achievement, a scholarship given to one rising senior at music schools across the country. Landon serves as student conductor in the Preparatory Department's Concert Choir for middle and high school students. Landon has a special interest in choral music and plans to pursue graduate study in choral conducting upon graduation from OBU.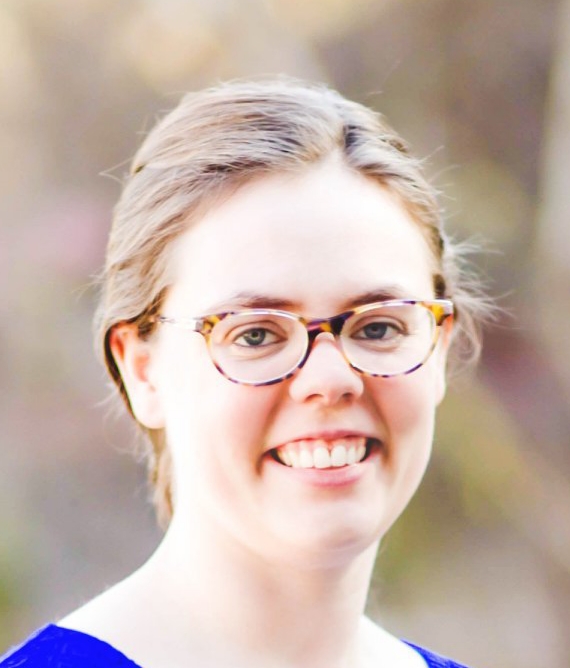 Claire Marquardt (piano), of Poteau, OK, started playing piano at age four. During her time as a piano major at East Central University, she won the collegiate division of the national Lynn Freeman Olson Composition Contest. After graduating with honors from ECU, Claire received a Master of Music in Piano Performance at the University of Oklahoma. While there, she studied with Dr. Stephen Beus and held a graduate assistantship in accompanying in the Weitzenhoffer School of Musical Theatre. Claire then completed a Master of Music in Collaborative Piano from the University of Central Oklahoma, studying with Dr. Sallie Pollack. Claire helped organize and found the Chickasaw Nation School of Piano in Ada, OK, and taught all classes and lessons for the School for two years. She is currently the choir accompanist for Ada and Stratford schools and a staff accompanist for Oklahoma Baptist University.
Madison Webb (piano) is a sophomore at Oklahoma Baptist University pursuing a Bachelor of Music in Piano Performance with an Emphasis in Pedagogy. During her senior year of high school, Webb worked alongside her piano teacher, helping the other students in her studio with theory, aural skills, and music history. During her internship, Webb worked closely with a few students and would occasionally teach their lessons. During high school, Webb was a member of the National Fraternity of Student Musicians for two years. She also auditioned for OMTA twice during high school. Madison is excited to share the gift and joy of music with her students.
Chase Davis (voice) is a senior pursuing a Vocal Performance degree at Oklahoma Baptist University. Chase has been studying with Dr. Louima Lilite for the past three years of his college career. Before that, he studied voice under Virginia Meyers and Amanda Foyil during his high school career. Chase is involved in several university ensembles at OBU including the University Chorale, University Ringers, and True Voice. Chase has performed as Don Alfonso in the finale of Act I in Mozart's Cosi fan tutte during OBU's Laugh it Is production and as Nero Addams in OBU's production of the musical, The Addams Family. Chase was the alternate in the OMTA collegiate vocal competition and placed second in the 2018 NATS Oklahoma vocal competition. Chase is a recipient of the Betty Ruth Davis memorial scholarship, the Music Endowment scholarship and the Charlotte Martin Music scholarship at OBU. Chase has interned with Foyil Music Studio in Owasso, Oklahoma, teaching piano, voice, ukulele, guitar, and drums. Chase is excited to continue his teaching experience with the preparatory department at OBU and helping his students achieve a love for the music. Upon competition of his bachelor's degree, Chase plans to pursue a master's degree in vocal performance and pedagogy.
Nathan Henager (voice) is pursuing a Bachelor of Music in Vocal Performance where he is entering his senior year under the instruction of Dr. Louima Lilite. At OBU, Nathan has performed with the Bison Glee Club, University Chorale, and in the division of Music's production of Ned Rorem's Three Sisters Who Are Not Sister and Mozart's The Magic Flute. Last year, Nathan was honored to receive the "Most Outstanding Junior Class Voice Award" for the 2020-2021 academic year. After completing his bachelor's degree, Nathan plans to pursue a masters in Vocal Performance. Nathan is excited to teach as a part of the OBU Music Preparatory Department and hopes to share his love, passion, and dedication for music to his students.
Anne Johnson (voice) is a recent graduate of Oklahoma Baptist University with a Bachelor of Musical Arts (emphasis in voice and a minor in Education). She is currently a graduate student at the University of Oklahoma pursuing a Masters degree in Vocal Performance under the tutelage of Loraine Ernest. During the past school year, she was the Music Teacher at Oak Hall Episcopal School in Ardmore, OK and has maintained a private voice studio for the past several years in Shawnee and Ardmore.  While at OBU, Johnson was named the 2019 Presser Scholar and was awarded the Outstanding Junior Voice award. Under the instruction of Dr. Louima Lilite at OBU, she has performed as a soloist twice in OBU's annual Concerto-Aria concert, sang the role of Fiordiligi (Mozart's Cosi fan tutte) and Mabel (Gilbert and Sullivan's Pirates of Penzance), and was the alternate in OMTA's collegiate vocal competition. She is excited to teach as part of the OBU Music Preparatory Department and hopes to share her love for music and singing with her students. 
Kursty Young (voice) is a junior at Oklahoma Baptist University, where she is pursuing a Bachelor of Music Education with a vocal emphasis. Young is beginning her third year under the instruction of Professor Kelsey D'Emilio. In the studio of Professor D'Emilio, Kursty has competed in the NATS Oklahoma Vocal Competition and performed in the Music Division's production of Mozart's The Magic Flute. After the completion of her bachelor's degree, Kursty plans to pursue a master's degree in vocal pedagogy. Ms. Young is excited to serve her community and her students through this teaching opportunity in the OBU Music Preparatory Department.
Dr. Rebekah Franklin (cello) is an adjunct instructor of music history at Oklahoma Baptist University. She earned a Ph.D. in Musicology, M.M. in Historical Musicology, and an Early Music Pedagogy Certificate from Florida State University. She graduated summa cum laude with a B.M. in Cello Performance from Wheaton College Conservatory of Music. Franklin is passionate about early music, whether digging through musicological archives or performing on Baroque cello. Her current musicological research explores J. S. Bach's Passions in twenty-first century American festival contexts, and how performing these works creates spaces of community within which performers and audience members can engage with the works' potentially polarizing religious topics. As a cellist, Franklin has performed across the Gulf Coast area, both as a soloist and in ensembles such as Sinfonia Gulf Coast, the Valdosta Symphony Orchestra, and the Panama City Pops. She has also performed as a cellist in FSU's Baroque Ensemble and as a viola da gamba player with FSU Viols. Her cello pedagogy experience includes teaching private lessons, coaching chamber music, adjudicating youth orchestra and all-state orchestra auditions, and conducting the Sinfonia Allegro ensemble of the Tallahassee Home School String Orchestra.
Anne Guevara (violin) is a celebrated professional violinist, violist, and educator. Guevara is a member of the faculty at Oklahoma Baptist University's Music Preparatory Department and is an adjunct string instructor at Southern Nazarene University. She is the recipient of numerous awards for excellence in teaching and service including the Putnam City Schools Foundation "Golden Apple Award" (2010), the Governor's Arts in Education award (2011), and the Elizabeth A. H. Green School Educator Award from the American String Teacher's Association (2012). Inducted into the Oklahoma Music Educator's Hall of Fame in 2018, Guevara is the retired orchestra director for Putnam City West High School, Windsor Hills Elementary, Western Oaks Elementary, and The Silver Strings of Putnam City. Guevara is a member of the Enid Symphony Orchestra, Norman Philharmonic Orchestra, Oklahoma City Community Orchestra, and the Oklahoma Strings Quartet. During the summers, she teaches at the University of Arkansas Summer String Camp. Guevara earned her Bachelor of Arts in Music from Auburn University and her Master of Arts in Education from Oklahoma City University. Guevara's post-graduate studies in viola were at the University of Oklahoma.
Thresa Swadley (cello) is an active teacher/performer in the state of Oklahoma and teaches cello through the Preparatory Program at Oklahoma Baptist University.  She has a Bachelor of Musical Arts degree with an emphasis in cello from OBU and is a certified Suzuki cello teacher. Ms. Swadley was a founding member of Trio Antiqua and has performed with several Oklahoma regional orchestras including the Enid Symphony Orchestra, the Fort Smith Symphony Orchestra, the Lawton Philharmonic, the Tulsa Signature Symphony, the Oklahoma City Philharmonic, Edmond Chamber Orchestra, and the OBU/Shawnee Community Orchestra. Internationally, she has performed with the Sessionese Senese per la Musica e L'arte in Sienna Italy and the Orquesta Sinfonica de la Univesidad de Guanajuato, in Mexico. Ms. Swadley resides in Shawnee and teaches music at Jefferson Elementary.
Jake Rhodes (euphonium, trombone, tuba) was born and raised in Gainesville, Texas. In 2019, he transferred to OBU from Texas A&M University-Commerce. Rhodes will begin the 2020 school year as a senior Instrumental Music Education major. He is a member of OBU's Symphonic Winds, Bison Brigade, and Bison Jazz Orchestra. Primarily a euphonium player, Rhodes is also qualified to teach trombone and tuba. Jake believes in setting high standards and worthwhile goals for his students while encouraging success through proven pedagogical techniques.
Brittni Bilyeu is in her ninth year of teaching, currently as the Middle and High School Choral Director in Blanchard. She earned her Bachelors in Music Education from OBU in 2014, National Kodály certification in 2018, and Masters in Music Education from the University of Oklahoma in 2019. She is currently serving as treasurer for Oklahoma Kodály Educators and presents at local and state music education workshops. Brittni also serves as the MIOSM®/Advocacy Chair for OkMEA. She lives in Norman with her sweet dachshund, Hugo.