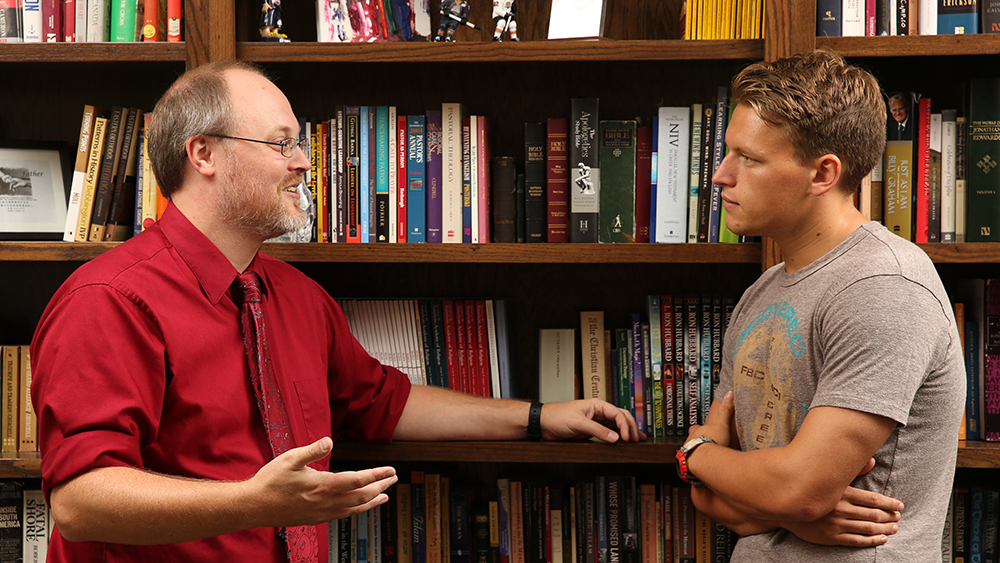 The Honors Program Curriculum
As a member of the OBU Honors Program, you will be completing the following curriculum, in addition to the requirements for the degree in your chosen field:
Critical Skills in the Liberal Arts (HON 1013), a course designed to orient you to the challenges of the Honors Program and to teach you vital skills of research and study. Fall, freshman year.
English Composition & Classical Literature (HON 1163), an honors version of the freshman English course that introduces you to the Western Civilization course sequence. Spring, freshman year.
Arts and Western Culture (HON 2063), a course examining the development of the visual, musical, and theatrical arts through c. 1900. Sophomore year.
Honors Colloquia, seminar/activity courses intended to enhance and deepen your academic experience. You will complete four of these 0-1 credit hour courses after the freshman year.
Biblical Ethics (HON 3073), a rigorous, in-depth examination of major ethical issues from a biblical perspective. Spring, junior year.
OSLEP (Oklahoma Scholars Leadership Enrichment Program), a unique intercollegiate interdisciplinary program designed to develop the scholarship and leadership abilities of Oklahoma's outstanding college students. See www.oslep.org for current course offerings.
Or, Contracted Studies (HON 3779), an arranged special project connected to a topic in your major field and directed by a faculty member in that department. Typically in the junior or senior year.
Completion of at least two of three capstone requirements:
Honors Service Practicum - volunteer work with an approved agency or provider of services
Study/Travel Abroad -- an immersion experience in a non-U.S. cultural setting.
Honors Thesis -- research, writing, presentation of a thesis document reflecting a personal study program, pursued under the direction of a faculty member and perhaps an outside expert in the field.