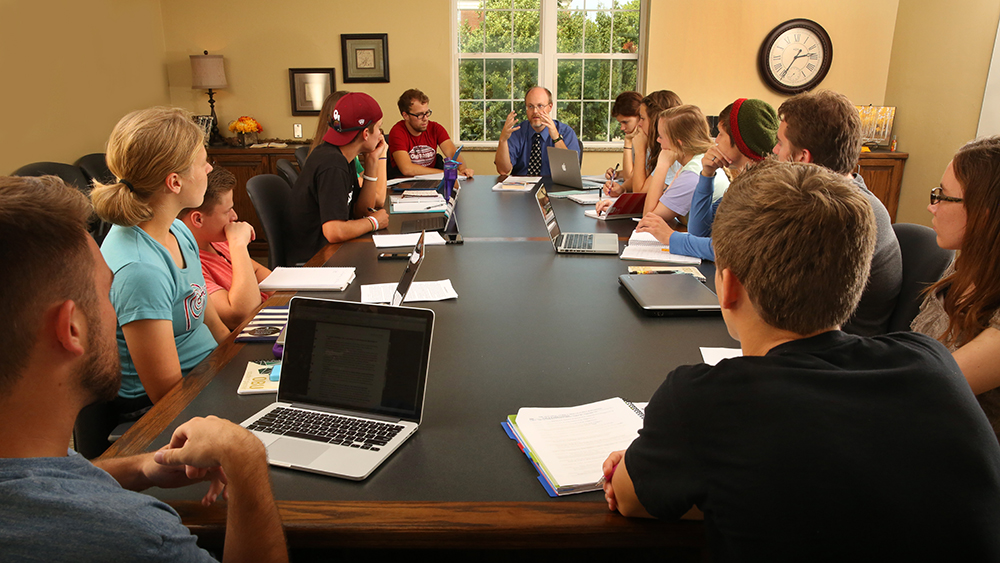 All highly qualified and intellectually inquisitive students with a GPA of 3.5 or higher are invited to apply to the Honors Program. While the Honors Program does not have a minimum test score required, the average ACT composite score for the last five entering classes has been a 30, and the average SAT score has been a 1380. OBU has also recently begun to accept the CLT, and a comparable CLT average score would be a 92.
---
To apply for admission to the Honors Program, you will need to submit the following:
An essay or project to help us get to know you. Submit a copy of a 2-5 page essay or project that you feel best represents your abilities, strengths, or interests.
A resume of your activities in high school, church, community and other areas of interest.
A letter of recommendation from a high school teacher who had you as a student in class.
We require your transcripts and test scores, but it is not necessary to send these again, as they should already be on file in the OBU Admissions Office. 
Students who are applying for the University Scholarship will be required to provide the documents listed above, and thus you are not required to re-submit the documents to the Honors Program separately. But if you are not applying for the University Scholarship, simply click "No" in the application below, in response to the question "Have you already applied for OBU's University Scholar's Scholarships?" Then a place for you to upload those documents will appear. If you do not yet have one or more of the documents completed, we still encourage you to submit your application. You can simply e-mail the documents as soon as they are available to honors@okbu.edu. The Honors Director will then be able to finish evaluating your application to the Honors Program, and will notify you regarding whether or not you have been admitted.
While the Priority Application deadline is March 31st, there are a limited number of spots in the Honors Program, and we encourage you to apply as soon as possible to increase your chance of having a place in the program. If you have any questions about the Honors Program or the application process, you are welcome to contact the Honors Director, Lindsey Panxhi, by emailing lindsey.panxhi@okbu.edu.