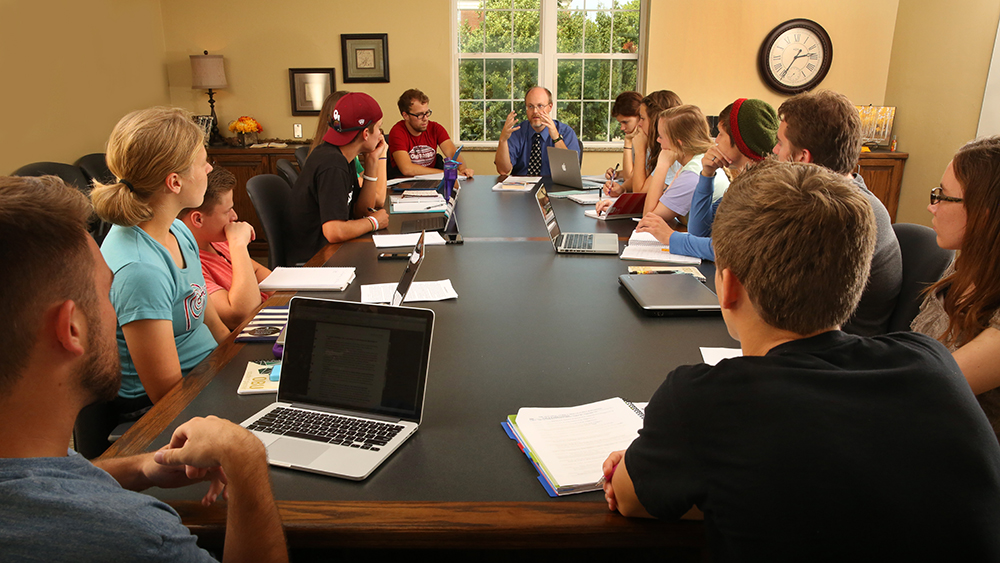 The Honors Program requires a minimum unweighted GPA of 3.5 to apply. While the program does not have a minimum test score required, the average ACT composite score for the last five entering classes was 29 and the average SAT score was 1350. A comparable average CLT score would be 91.
To apply for admission to the Honors Program, you will need to submit the following:
An essay or project to help us get to know you. Submit a copy of a 2-5 page essay or project that you feel best represents your abilities, strengths, or interests.
A resume of your activities in high school, church, community and other areas of interest.
A letter of recommendation from a high school teacher who had you as a student in their class.
We require your transcripts and test scores, but it is not necessary to send these again, as they should already be on file in the OBU Admissions Office. 
While the Priority Application deadline is March 31, there are a limited number of spots in the Honors Program, and we encourage you to apply as soon as possible to increase your chance of having a place in the program. If you have any questions about the Honors Program or the application process, please email honors@okbu.edu.