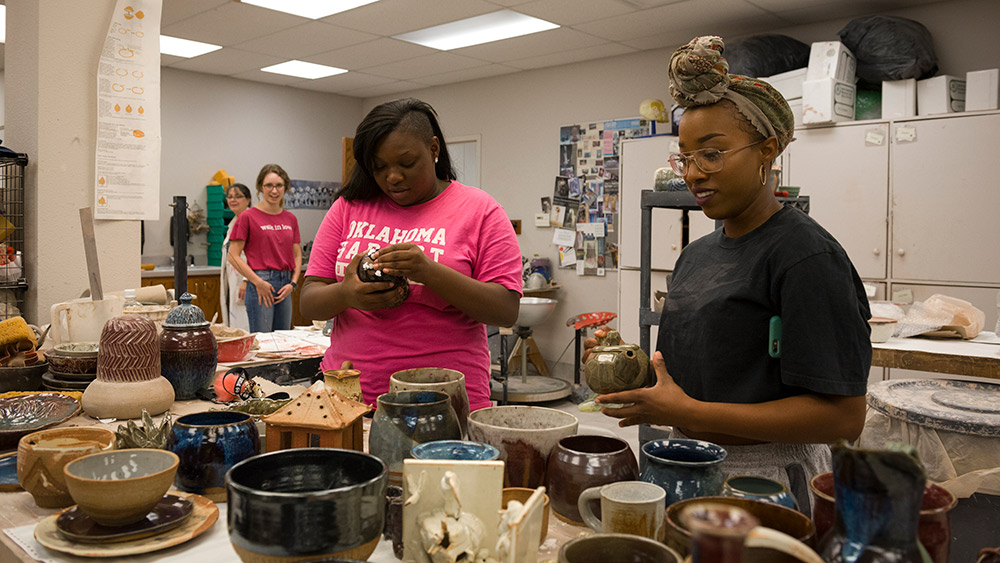 Talent and Athletic Scholarships
These achievement-based awards acknowledge students who have demonstrated talent in fine arts or athletics. They are all renewable four years provided the student maintains the appropriate OBU GPA. OBU reserves the right to determine eligibility for all OBU awards.
Band Award: $250–$1,000
Students who are not majoring in music and have outstanding performance ability on band instruments may audition for these awards. They are renewable and competitive-based. Students receiving this award must be members of the Symphonic Band.
Fine Arts Scholarships: $500–$4,000
Fine Arts Scholarships are for students with outstanding talent in voice, keyboard, instrument, music composition, art, or theatre. Students must major in the scholarship area and exhibit continued excellence in their area. Auditions must be completed by early March.
Fax your completed scholarship application to 405.585.5030 or mail to:
500 W. University
OBU Box 61242
Shawnee, OK 74804
Scholarships listed are applicable for students entering OBU for the first time during the 2022-23 academic year. Students must enroll full-time to qualify.
Varsity Athletic Awards: Amounts May Vary
All varsity programs offer renewable awards for students with outstanding athletic ability. Varsity athletic awards are administered entirely through OBU's athletic department. For more information, visit http://www.obubison.com/.
Athletes who receive OBU athletic aid are ineligible for other OBU scholarships unless you meet one of the following criteria for your academic scholarship to be exempt:
ranked in the upper 20 percent of the high school graduating class
achieve a cumulative GPA of at least 3.5
minimum sum ACT score of 100
minimum sum SAT score of 1210
​If you do not qualify under these criteria then you must have completed 24 hours and have a minimum GPA of 3.3 in order to receive an academic scholarship. If you meet any of the above requirements, you are eligible to receive the above Academic Scholarship but will not receive any other OBU scholarships.