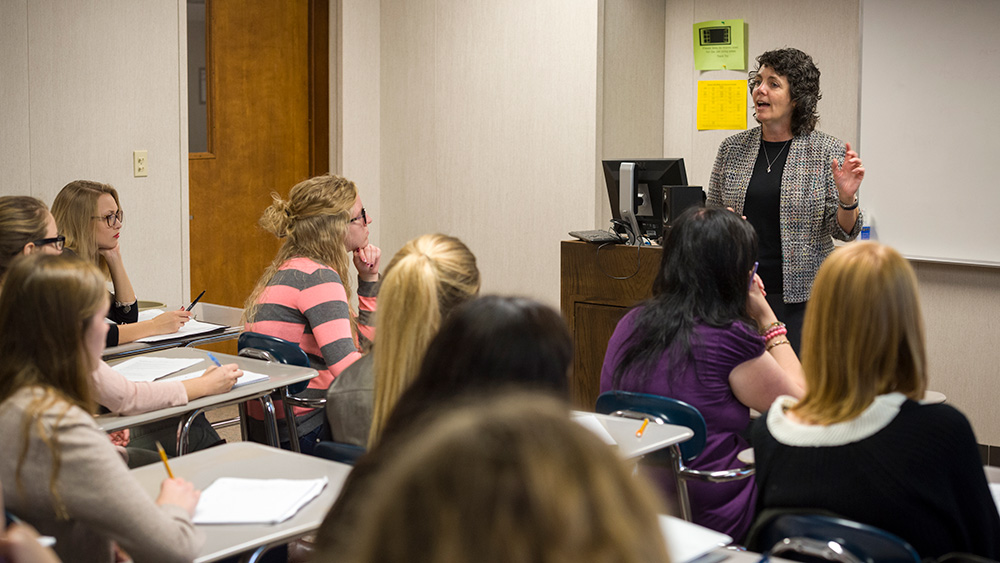 Free QuestionPro license through University Sponsorship Program
Overview
QuestionPro offers a complete set of market research tools for conducting online research. Advanced features for developing surveys include branching, randomization, extraction, and compound branching to name a few. The integrated emailing system gives the researcher the ability to send mass invitations and track response rates. The integration of a global panel of survey respondents allows you to target the right audience of survey participants. Use the online analysis tools or export the data for analysis with SPSS.
The University Sponsorship program allows universities and educational institutions worldwide to leverage the QuestionPro technology to benefit and enrich their educational curriculum. The program allows for educational institutions to partner with us in providing our software solution free of cost to all the students and faculty members for educational use.
Currently QuestionPro is offering this partnership to Oklahoma Baptist University.
How it works - Partnership Details
A dedicated portal has been created for OBU students and faculty members to sign up. Users must sign up using this dedicated portal in order to access the University License. Users signing up for one of our commercial licenses including the Free Basic License will not be eligible to be part of the University Sponsorship Program.
Student and Faculty Accounts
Every user of the system gets their own account. Students and faculty members register with their unique username and password. QuestionPro requires that they sign up with a university assigned email address for automatic validation of their status. OBU students and faculty must register their account using the following dedicated portal:

The University Site License applies to anyone affiliated with the university - part-time students, full-time students, faculty members and administrative staff.
License Terms and Conditions
The following terms and conditions apply. Unfortunately, no exceptions can be made.
Students and faculty must have a university assigned email address. License will be valid for 1 year since the date of registration. Automatic reminder emails will be sent 30 days prior to license expiry. Use of the free license should not be part of any paid research (including grants) or consulting. Students and faculty must be actively enrolled/working with the university. A maximum of one QuestionPro account can be created per individual. Creating multiple accounts with different email addresses is not permissible, and grounds for immediate termination of the individual license. If QuestionPro determines that the University is not taking active steps to educate and inform its users regarding the terms and conditions for use of the University License, QuestionPro reserves the right to terminate future access to users. Current licenses issued will not be affected. QuestionPro reserves the right to refuse extending university sponsorship status for any reason whatsoever. Universities have the right to withdraw from the program anytime giving a 90-day notice. QuestionPro reserves the right to terminate the partnership giving a 90-day notice to the university representative. Current licenses that have already been issued will be honored till the end of the individual license terms. There are no limits in terms of the number of licenses issued per university, however a single user (faculty/student) can only signup once.
Note: Violation of any of the terms mentioned above will result in the termination of the individual license.
Student and Faculty Obligations
The following terms are mandatory that students and faculty members using the University Sponsorship Program:
Cite QuestionPro as the research instrument (Tool/Methodology Section) in your reports. Have a link to QuestionPro from your faculty page/research website (Other than the link to your survey):
QuestionPro Online Survey Software employs an easy-to-use wizard interface to author and deploy web based and email surveys. A comprehensive suite to analytical tools, ranging from simple frequency analysis to Conjoint and TURF analysis is also provided for data analysis.
QuestionPro Online Surveys licenses its software free for students and faculty members of universities.
MicroPoll Web Poll Software provides seamless on-demand Web Polls for your blog/website. Web Poll Script as well as Web Poll HTML code is provided. Setting up Web Polls is as easy as copy and paste.
Note: Adding this link to your website allows others in your university to find out about the University Sponsorship Program and make use of it.
Other Details
Software Features - All features (including advanced analysis tools/conjoint analysis/TURF analysis/Extraction/Randomization etc.) are enabled for the University Sponsorship Program.

Software Support - While QuestionPro is in a position to give the software free, they cannot provide free support. Personalized support for licenses in the program is not available. QuestionPro is designed as a self-service offering. There are over 350 context sensitive help items within the application. If you need support, you must upgrade to a paid license.
Other Restrictions
License term of 1 year - Renewable annually at the discretion of the University AND QuestionPro
Unlimited Surveys and Responses
Unlimited Questions / Data Downloads
No Personalized Support

- If support is required (including technical support) you will be asked to upgrade to a paid license. This includes Email/Chat/Phone support.