Meador, Pastor of FBC Euless, Addresses Chapel Nov. 5
November 5, 2014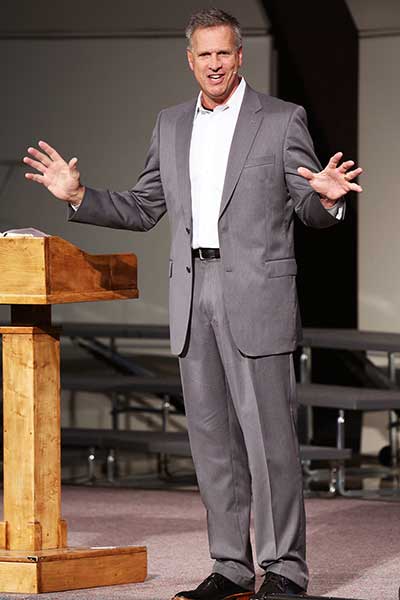 John Meador, pastor of First Baptist Church of Euless, Texas, spoke during chapel services at Oklahoma Baptist University Wednesday, Nov. 5. Meador spoke on the "Parable of the Widow and Unjust Judge" from Luke 18:1-8. The theme of his message was, "Don't Lose Heart."
For chapel messages, follow this link.
Meador showed that in Luke 18:1, Jesus said that we should always pray and not lose heart. "Some of you have incredible dreams and visions about what the future holds for your life," he said. "Some of you are going to be world changers. Some of you are thinking about all of the things that will happen in business life, in professional life, in academia, whatever it may be. Some of you are creative geniuses. All of you have a desire to make a huge impact in the world, and let me just share with you, apart from persevering prayer, that won't happen. You won't change anything. In fact, you yourself will not be changed without persevering prayer."
"What God is going to do with someone's life is not based on their limited abilities, but is based on whatever He wants to do in their life," he said. "He cares more about your today, more about your tomorrow, more about your future than you could ever imagine."