"A Salute to Veterans" Concert Nov. 11
November 3, 2014
OBU will host a special Veteran's Day event Tuesday evening, Nov. 11. The concert titled, "A Salute to Veterans," begins at 7:30 p.m. in Raley Chapel's Yarborough Auditorium. The recital will trace American history through the music that was composed during the major wars in which the United States has been involved.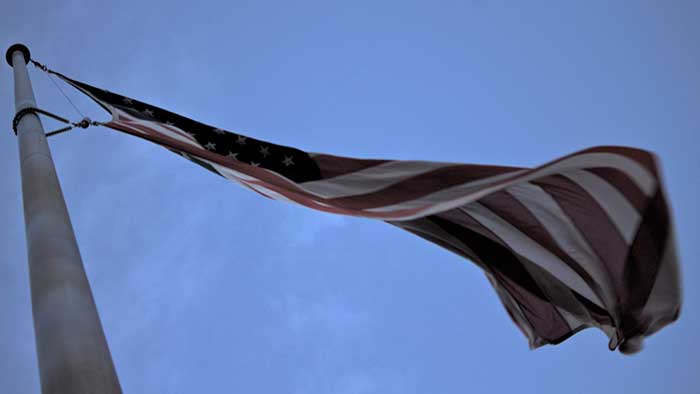 Photo credit: Joshua Hale
For over 75 years, Nov. 11 has been dedicated to honoring those who have served in the American military. Dr. Mark McQuade, assistant professor of music, helped create the event to honor veterans on the OBU campus and in the community. He said the message behind the recital is certainly weighty, speaking to and connecting with the hearts of Americans everywhere.
"Non-military personnel can never fully understand what soldiers experience. The hardships they face, the sacrifices they make and the bonds they develop with their fellow soldiers, especially during the times of war," he said.
McQuade will perform on vocals throughout the recital, and will be joined by Dr. Michael Dean, associate professor of music; Dr. Louima Lilite, associate professor of music; The Bison Glee Club; The Profs Band; and local veteran's organizations and leaders. OBU alumnus Kade Goforth will open and close the program on trumpet. Gold Star Mother Donna Warren will speak about her son, whom she lost in Afghanistan. A special recognition for the late Dr. Kristen Todd will also be included.
"Dr. Todd and I had been planning the concert for a while," McQuade explained. "She was originally supposed to be lecturing throughout the evening about the music and the wars. With her passing, Dr. Louima Lilite will be stepping into the musicological role."
"A Salute to Veterans" is the first of what McQuade hopes will become an annual event. He desires for the concert to inspire others to honor those who served our country.