Norman Challenges OBU Community to 'Live as One Body' In Christ
October 29, 2014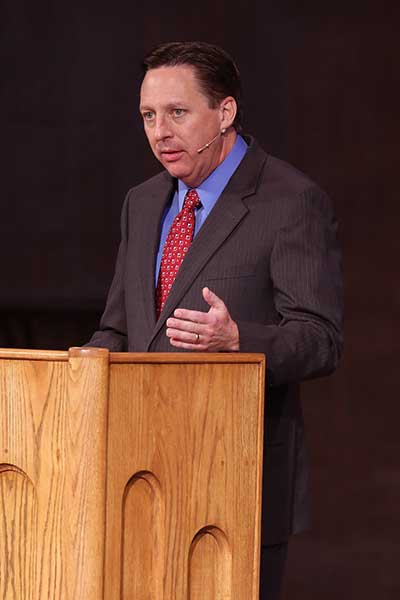 For chapel messages, follow this link.
Dr. Stan Norman, provost and executive vice president for campus life, delivered the annual Hobbs Lecture during Oklahoma Baptist University's chapel service Wednesday, Oct. 29. His message was titled, "The Gospel, the University and the Nations: The Christian University and Racial Reconciliation."
Norman challenged the OBU community to live as one body, all worshiping Christ together, regardless of ethnicity, background or nation of origin. "As a Christian university, our community should look like, must look like, the kingdom of Jesus," he said. "Our university should reflect this reality in appearance and in conduct. We embrace this conviction because such is the heart of our Lord."