OBU Mourns the Passing of Beloved Faculty Member Kristen Stauffer Todd
September 2, 2014
Dear OBU Family,
It is with great sadness that we share with you the news of the sudden passing of our fellow OBU faculty member, Dr. Kristen Todd. The executive office received the following information from Kristen's husband, Phil, who asked it be shared with the OBU family: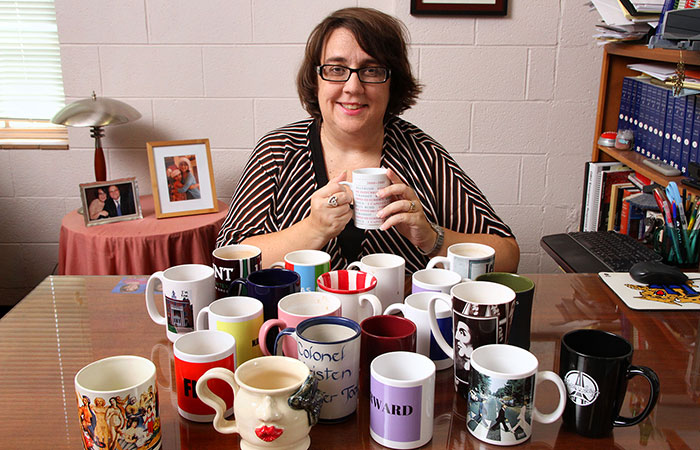 Kristen Stauffer Todd
"We were rejoicing with the miraculous chemotherapy and radiation treatment which ended last week for Kristen. We are now rejoicing that she is home with the Lord and is no longer suffering. God was very good to let us have her while he did. We covet your prayers, but request no visits or food for the family. Family is here with us and our friends have done so much already. Kristen has requested that there be no funeral or memorial service. Donations may be made in Kristen's name to the Salvation Army or Cancer Research."
We respectfully request that we honor Kristen's wishes and Phil's request for privacy for the family during this very difficult time.
A prayer gathering will be held in Potter Auditorium this evening at 10 p.m. Counselors will be available during the gathering to meet with employees and students, and counseling services will be available through the student life offices in GC101. For pastoral care services, please visit the spiritual life office in Montgomery Hall.
Please join with me in prayer for the Todd family and the OBU family as we seek comfort from the Great Comforter.
-- Dr. Stan Norman