OBU Offers Private Music Lessons, Classes and Choirs to the Public
August 8, 2014
Aspiring musicians of all ages may now enroll and join Oklahoma Baptist University's Music Preparatory Department for the 2014-15 academic year. Lessons are available for most instruments, voice, art, Kindermusik classes, performing choirs and more.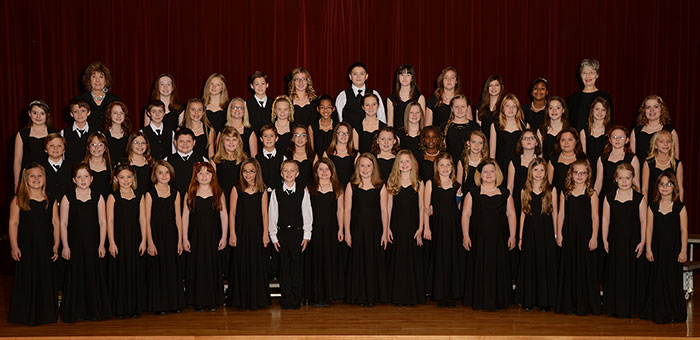 OBU's Music Preparatory Department began in 1985 and offers many musical opportunities to students ages birth through adult. Under the umbrella of the Warren M. Angell College of Fine Arts, the department offers private piano, voice, guitar, string, wind and percussion instruction, as well as keyboard (piano) readiness, keyboard concepts, art classes and Kindermusik classes for babies and preschoolers. Three choirs are also available for school age children, including Shawnee Honor Choir, Concert Choir and Discovery Singers.
Private lessons in piano, voice, guitar, string, wind and percussion instruments are provided to students on an ongoing basis to foster musical growth. Lessons are available in a 30- or 45-minute format for all ages. String instruction for both violin and cello is available utilizing a traditional approach combined with Suzuki materials. Art lessons and classes include a drawing course incorporating sketching and concepts for adults and students ages 7-18.
Kindermusik Village is designed for newborns to children 18 months old and focuses on the developmental benefits of music and movement for the child. The class meets Monday at 10 a.m. or Thursday at 11 a.m. and focuses on the very special infant-parent relationship.
Other Kindermusik Classes are offered for 2-, 3-, 4- and 5-year-olds. These classes provide a wide range of fun musical experiences and activities through singing, movement, listening and playing simple rhythm instruments. The program helps develop coordination, crossing the mid-line, and even pre-reading and math skills. Preschoolers develop verbal, motor and social skills through participation in many musical activities. Classes meet Monday at 11 a.m. or Thursday at 10 a.m. for the 2-year-old class. Children ages 3 through 5 have an option of 10 or 11 a.m. Wednesday. A Wednesday afternoon class for 3-, 4- and 5-year-olds is also available.
Three choir opportunities are also available, including Shawnee Honor Choir (auditioned singers grades three through seven), Concert Choir (auditioned singers grades eight through 12) and Discovery Singers (non-auditioned younger singers). Choir auditions will be held Aug. 14, 15 and 19, from 3 to 5 p.m. or call for an appointment at an alternate time.
For more information about OBU's Music Preparatory Department, visit the Prep Department webpage, call (405) 585-4329 or email prep@okbu.edu.