OBU Offers Master of Science in Nursing Courses Online
July 17, 2014
OBU recently announced the addition of online courses for its Master of Science in Nursing program. Three online courses will be available starting in August for the fall 2014 semester, including Health Care and Nursing Informatics; Advanced Health Assessment; and Nursing Research: Evidence for Nursing Practice.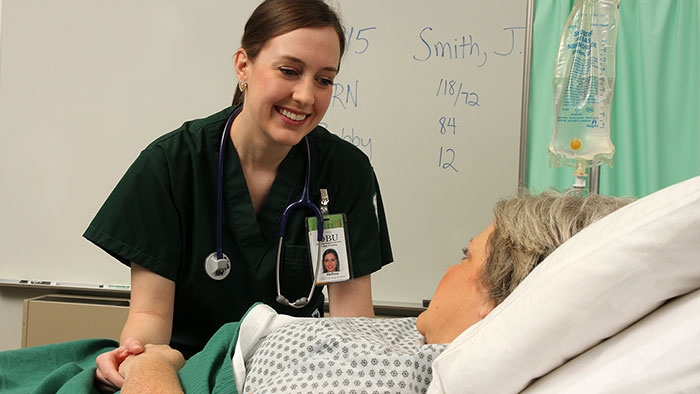 Students may complete online courses from the comfort of their own home or anywhere they need to be, while advancing their nursing careers. There is still time to apply and begin in August.
OBU's faculty view nursing as a Christian ministry and as a professional practice, taking personal interest in students' success. The mission for the graduate nursing program at OBU is to prepare advanced nurses for delivery of health care with diverse populations and leadership roles in rapidly changing health care systems. Building on a professional nursing education at the undergraduate level, this is accomplished through the integration of advanced professional knowledge and Judeo-Christian beliefs.
Founded in 1952, the OBU nursing program was the first baccalaureate nursing program in the state of Oklahoma and the first baccalaureate program in Oklahoma accredited by the National League of Nursing. It has maintained continuous accreditation (currently through the Commission on Collegiate Nursing Education) throughout its history. The OBU College of Nursing has graduated more than 1,200 nurses with baccalaureate nursing degrees. The University launched the Master of Science in Nursing degree offering in 2008, part of the College of Graduate and Professional Studies at OBU.
Learn more about MSN courses at OBU, or apply now.