Music Prep Choirs to Present Spring Program May 4
April 29, 2014
The Music Preparatory Department Choirs at OBU will present a spring concert Sunday, May 4, at 4 p.m. in Raley Chapel's Potter Auditorium on the OBU campus in Shawnee. Over 100 children will be featured in the program that spotlights the Discovery Singers, Shawnee Honor Choir and the Concert Choir. The concert is free and open to the public.
The Discovery Singers, under the direction of Dr. Casey Gerber, assistant professor of music education, will open the program. The choir is open to any student age seven and up, and focuses on building vocal technique and music literacy as well as developing members' voices for future choir success. This is a great place for young children to begin their musical experience. The choir meets on Tuesdays from 3:30-4:30 p.m.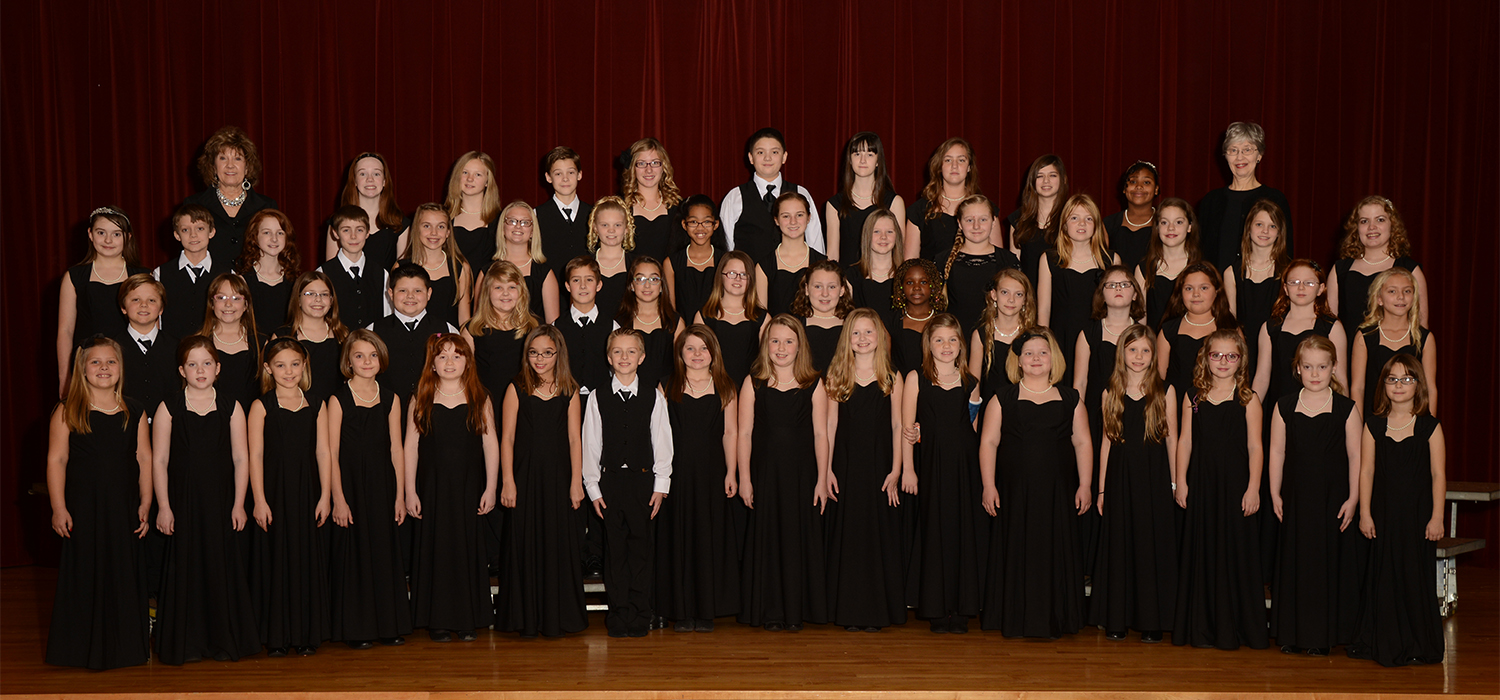 The Shawnee Honor Choir, under the direction of Conchita Hansford, is in its 31st year. The choir is an auditioned group of third through eighth graders from Shawnee and the surrounding area. Students represent 18 different schools from Midwest City to Seminole. The children study and perform a wide variety of music ranging from simple unison songs to the more challenging two and three part choral treble literature. Members also learn to play Orff instruments, hand chimes and rhythm instruments. The choir performs annually in 12 area schools and presents two formal public concerts. Carol Ann Bell serves the choir as accompanist, and Mary Kathryn Daugherty, Courtney King and Elin Williams serve as student rehearsal assistants. The choir rehearses weekly on Tuesdays from 3:30-5:15 p.m.
The Concert Choir, under the direction of Gerber, is an auditioned choir of ninth through 12th graders in the Shawnee area. This choir provides singing experiences that increase individual musicianship and enhance personal growth and development. The choir is dedicated to the philosophy that the performance of quality choral literature can provide a source of great joy and enrichment for the individual and community. It also serves as a laboratory choir for OBU music education majors. The choir performs two formal public concerts at OBU during the year. Dana Clark serves as accompanist, and music education majors Ariel Hawkins and Melanie Clanton serve as student conductors. The choir rehearses weekly on Tuesdays from 5- 6:30 p.m.
Students interested in joining Shawnee Honor Choir and Concert Choir for the 2014-15 school year may auditionTuesday, May 6, from 3:30- 5 p.m. in Raley Chapel, Room 141, on OBU's campus.
For more information, visit the Prep Department webpage, call (405) 585-4329 or email prep@okbu.edu.