Holy Week Chapel Challenges Students with 'Seven Last Words of Christ'
April 16, 2014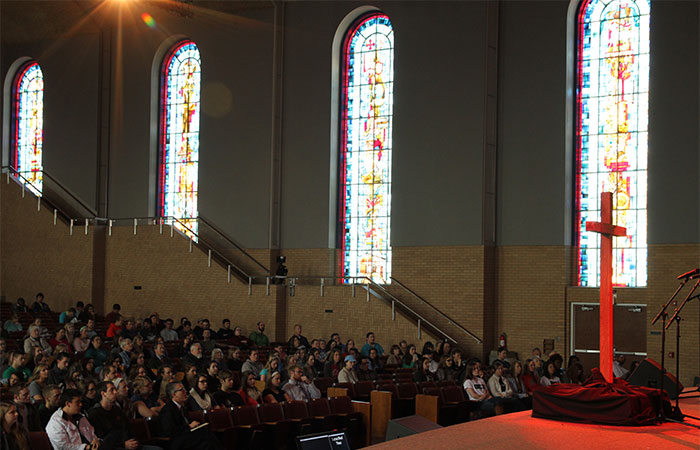 OBU celebrated and reflected during the annual Holy Week chapel service on Wednesday, April 16. The service was held in Raley Chapel's Potter Auditorium on the OBU campus in Shawnee.
The service was designed around the "Seven Last Words of Christ on the Cross." It incorporated song, scripture and silent reflection. Assembled worshipers were asked to consider the personal meaning of each of the seven final statements of Christ.
The service was led by senior music students Joy Knight, Breana White, Brittni Bilyeu, Morganne Garcia, Jessica Stone, Kayla Curtsinger, Haylee Dowler, Graham Jones, and Elizabeth Youngblood; Dr. Christian George, Jewell and Joe L. Huitt assistant professor of religious education; and Dr. Ken Gabrielse, dean and professor of music for the Warren M. Angell College of Fine Arts. They were assisted by Dr. Louima Lilite, assistant professor of music, and Dr. Mary Chung, assistant professor of piano.
For chapel messages, follow this link.