White to Perform Senior Recital March 27
March 13, 2014
March 13, 2014
OBU student Breana White will perform her senior recital Thursday, March 27, at 7 p.m. in Yarborough Auditorium in Raley Chapel on the OBU campus. The community is invited to attend.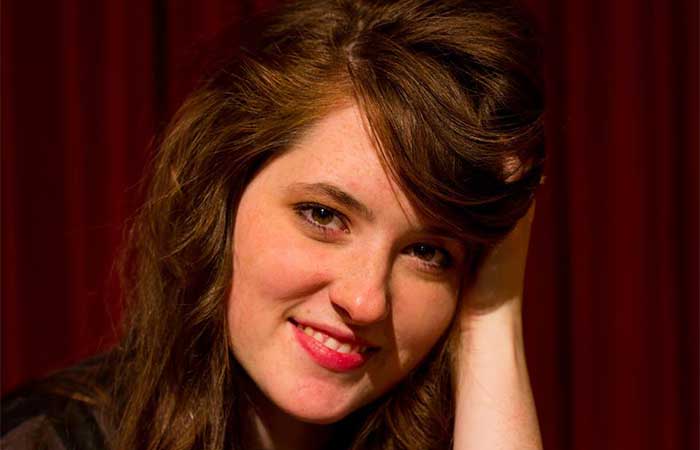 White is a musical arts, voice emphasis major from Broken Arrow, Okla. The daughter of Brent and Jill White, she is from the studio of Dr. Mark McQuade, assistant professor of music. During the performance, White will be assisted by Keith Whitmore, staff accompanist on piano, and OBU alumnus Andrew Barker, tenor vocalist.
The recital will include works by John Duke, Franz Schubert, Erik Satie, Jule Styne, and Adam Guettel, performed by White, as well as works by George Hubbard Miller, Franz Schubert, Gabriel Faure, and Stephen Sondheim, performed by Barker.
White has been named to the President's Honor Roll and Dean's Honor Roll. She is a member of Campus Activities Board and Sigma Alpha Iota.
During her time on Bison Hill, White has appeared as Barbarina in Mozart's "The Marriage of Figaro"; played Meg in "Brigadoon"; played Shulie in "School House Rock Live!"; and has appeared in two travelling opera productions: "The Lantern Marriage" and "Fortune's Favorites." Upon graduation, White hopes to become a voice teacher and theatre director.
For more information on this recital, other concerts and performances, as well as music degrees and programs at OBU, contact the College of Fine Arts at (405) 585-4300 or visit the Fine Arts Web pages.
Join White's Facebook event for additional information by visiting the OBU Facebook page.