Symphonic Winds and Bison Jazz Orchestra in Concert March 1
February 21, 2014
The OBU Symphonic Winds, under the direction of Ryan Meeks, and the Bison Jazz Orchestra, under the direction of Dr. Kevin Pruiett, will perform in concert on Saturday, March 1. The concert will be in Potter Auditorium in Raley Chapel on the OBU campus and begins at 7 p.m. The community is invited to attend the free performance.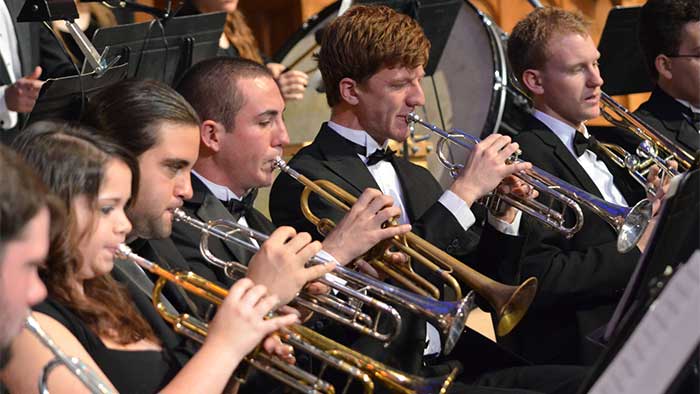 "The program marks the first time that the Symphonic Winds and Bison Jazz Orchestra have combined for a spring concert in my thirteen years at OBU," said Pruiett. "Mr. Meeks and I are looking forward to showcasing the instrumental talent that we have here at Oklahoma Baptist University."
The OBU Symphonic Winds features students majoring in music, as well as students from other academic departments all across campus. Comprised of the most accomplished instrumental musicians on campus, the Symphonic Winds maintains a strong commitment to performing quality wind band works of high artistic merit.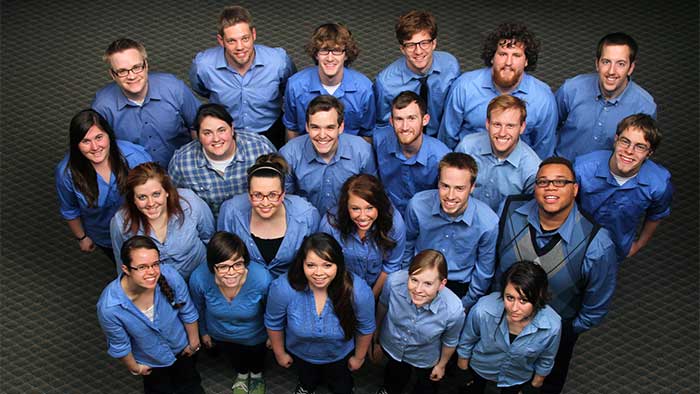 The Symphonic Winds will be performing works by Dwayne S. Milburn, Ralph Vaughan Williams, Dana Wilson and Malcolm Arnold.
"We are happy to perform a couple of pieces that are staples of band literature as well as a couple newer pieces that the audience should really enjoy," said Meeks.
For its portion of the concert, the Bison Jazz Orchestra will showcase a wide selection of big band music ranging from swing to contemporary big band.
"If you like swing, Latin and Astor Piazzolla, you will love what you hear during the Bison Jazz Orchestra's portion of the program," said Pruiett.
The OBU Division of Music offers degrees in performance, musical arts, music education and a liberal arts degree with emphasis in music. For more information, contact the Division of Music at (405) 585-4301 or music@okbu.edu. For information regarding the university's bands, contact bands@okbu.edu.