OBU Seeking High School and Middle School Applicants for STEM Camp
February 4, 2014
OBU is now accepting applications for the STEM Summer Institute 2014. The STEM Summer Institute camp will be held on the OBU Campus in Shawnee from July 7-18, Monday through Friday, from 9:00 a.m. to 4:00 p.m. daily. It will feature hands-on learning in Science, Technology, Engineering, and Math (STEM). It is open to current high school and middle school students in Pottawatomie County. The program is directed by Dr. Renita Murimi, assistant professor of computer science in OBU's Paul Dickinson College of Business, and taught by OBU faculty and undergraduates.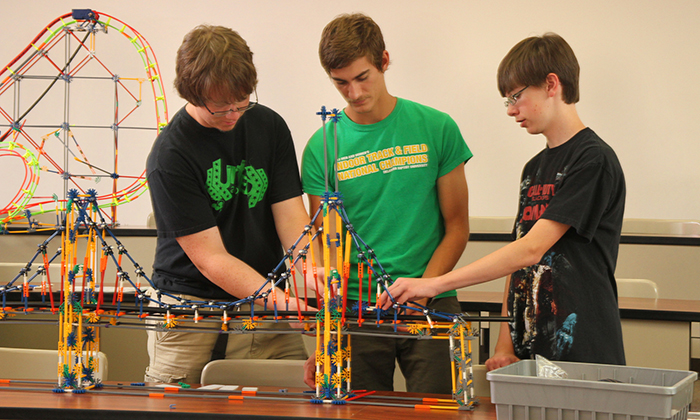 At the camp, students will learn about various career paths in STEM areas, experience creative educational techniques, and be introduced to "learning via discovery" while studying modules in physics, electrical engineering, computer science, mechanical engineering, and math. Students will also learn about robotics, engineering, and computer programming, while developing leadership skills and learning the value of teamwork. The experience is designed to educate while also increasing college-readiness. "We designed the curriculum for the Summer Institute where students could learn through play," Murimi said.
Current high school and middle school students in Pottawatomie County may apply. Applications are available at the Summer Institute website. Applicants must send their completed paperwork along with payment of $110 made payable to Oklahoma Baptist University, mailed to Dr. Renita Murimi, OBU Box 61737, Shawnee, OK 74804. Checks will be returned to any applicants who are not accepted into the program. For more information on the OBU STEM Summer Institute 2014, contact Murimi at renita.murimi@okbu.edu.